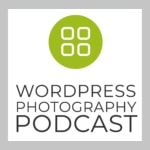 As you may know, NextGEN Gallery is already the most popular gallery plugin for WordPress with a million active users. For a very long time, NextGEN Gallery has been capable of doing so much related to galleries. In fact, it's more than just a gallery plugin. It's a gallery management plugin. For the past few years we have been selling two premium extensions for NextGEN Gallery; NextGEN Plus and NextGEN Pro. They're extremely similar with the only differences being ecommerce, digital downloads and proofing being available in NextGEN Pro. This version also comes with our powerful Lightroom plugin for painless publishing from the software so many professional photographers utilize in their workflows.
Now, for the first time ever in WordPress, professional photographers can have their prints automatically fulfilled and delivered to their customers. The first lab we have integrated with is WHCC (White House Custom Colour) with others on the way. What makes this so special is the way NextGEN Gallery and NextGEN Pro handle print sales and the lab that's printing and delivering them.
By uploading a full-size image inside of NextGEN Gallery, the plugin will resize the upload for continued site speed optimization. But it will sell the print based on the original, backed up and secured image file.
This means you can keep your site loading fast, and even watermark your images. But when you sell a print, you're selling based on the best quality you have available when originally uploaded.
So now with NextGEN Pro, you can sell prints with automated print fulfillment from the leading professional print lab used by photographers. Prints are sent directly to customers with no extra work.
This amazing new service is commission-free. It's beautiful to watch the orders come in, and the lab handles the work of printing and delivering in a white-labeled package with the photographer's information on it.
Along with automated print fulfillment comes automated tax calculations. We have integrated NextGEN Pro with the leading tax service, TaxJar. Imagely is even covering the fees of using the service. All you need to do is keep your license active. If your NextGEN Pro license expires, you can continue using the plugin but you lose access to automated lab fulfillment, automated tax calculations, and future plugin updates.
But these two amazing new services are on top of dozens of other incredible features inside of NextGEN Pro, including mosaic and masonry galleries, a full-screen Pro Lightbox, social sharing, image protection and much more.
Now, you can provide proofing galleries and sell prints and digital downloads, with automated print fulfillment. You can have prints sent directly to customers from professional print labs with no extra work.
To learn more about NextGEN Pro and lab integration please click here.