For years we ran The Photographer's SEO Community, continue to implement SEO on our sites and educate photographers on it.
However, we are no longer implementing for others or doing formal on-going training as we used to. Other projects, like NextGEN Gallery, have become too time-consuming for some side projects like the Photographer's SEO Community we used to run.
But we like to recommend people who have proven that they know what they're doing, offer training and implementation services. There are two people who come to mind on a daily basis. But one of them, Brandon Hopper, recently launched a new educational platform called SEO Bootcamp for Photographers.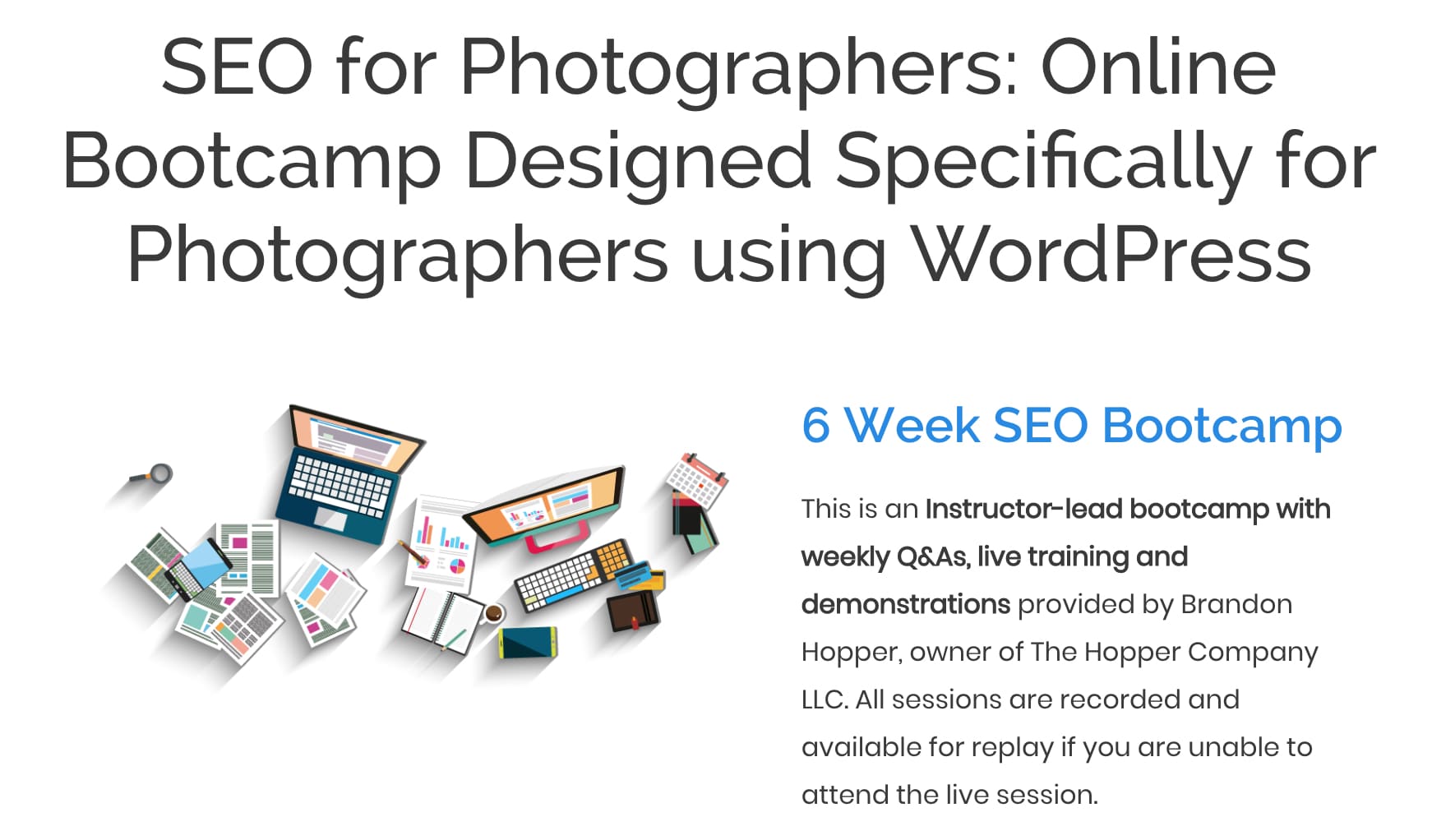 In the bootcamp, you will learn how to implement essential SEO basics and more advanced techniques. You'll learn things like:
How to implement proper Google Analytics with link tracking
How to utilize Google's powerful Search Console
Optimizing Website Architecture for SEO
On-Page SEO Content Optimization
Off-Page SEO Content Optimization
Technical SEO - Health Checks, Tools & Templates
Competitive Research for better SEO
How to Write a Blog Content that ranks and attracts customers
Image File Naming Conventions
Ranking your site on Maps
Rank your images for Image Search
Alt Text Descriptions for your Images
And so much more!
If this is something that has your interest peaked, head over to Brandon's site to learn more and hop on board.