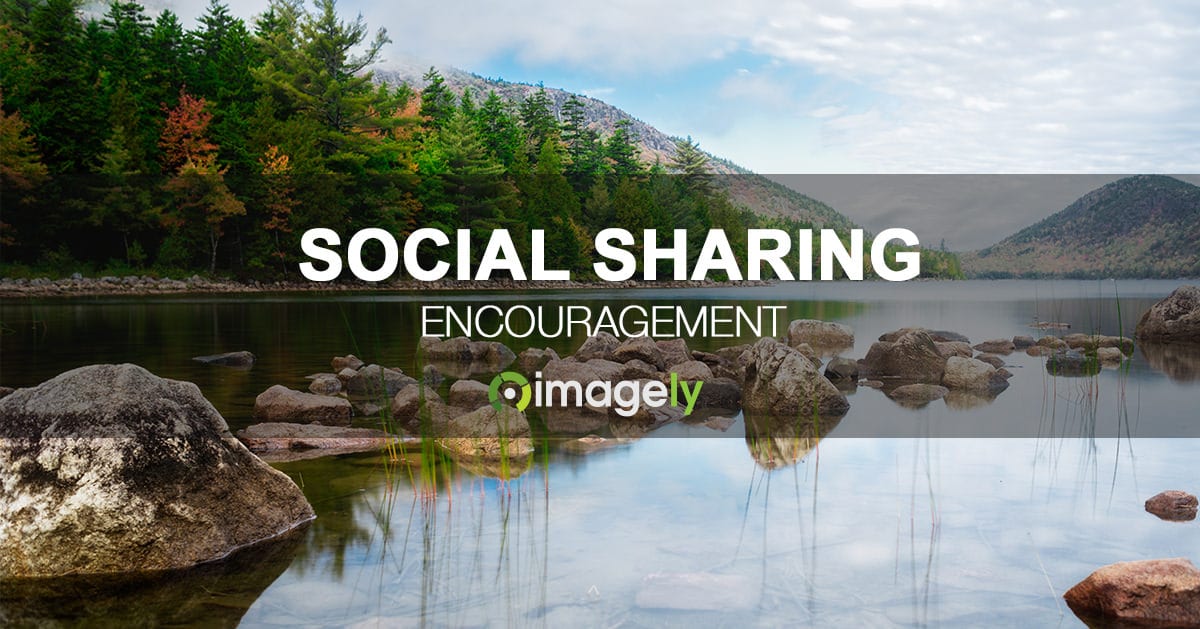 Social sharing is huge for photography websites. It's important, and it's necessary for a business. But this topic stems from testimonials, so let's discuss that first.
Testimonials have always been a great form of encouragement for people to buy a product, or pay for a service.
But testimonials are a one-way act. While it might be an act of kindness, the person offering the testimonial may not always get something in return.
A modern approach to testimonials is having your website and its content shared on social media.
Fortunately, in WordPress, there are so many plugins available that can encourage social sharing. These plugins can be simple, or complex.
As a heavy WordPress user, I've spent many hours, upon hours, digging into various social media plugins.
We've even discussed some of these on the WordPress photography podcast.
With that, I want to share some of my personal favorites with you and offer some of my reasoning behind them.
Encouraging Social Sharing
Here are the three plugins I recommend for social sharing. Remember that you only need one, so choose which you think will suit your needs the best.
Genesis Simple Share
Genesis Simple Share will only work on WordPress sites which run a Genesis based theme. For example, the Imagely themes are all Genesis child themes, so this plugin will work nicely.
When activated, Genesis Simple Share will find itself tucked within the general Genesis settings. You can then pick the styling of your share buttons as well as placement and which social networks you want to be included. Being that Genesis Simple Share is intended to be extremely simple, there are only a handful of social networks available. Namely the most popular ones.
Genesis Simple Share is a free social sharing plugin available on WordPress.org. Again, it will only work if your theme is a Genesis child theme.
On a scale of 1 - 10 for how light weight this plugin is, with 10 being the lightest, I would consider it 9. The plugin adds no noticeable slowness to a website.
Monarch
For photographers who ask me for a recommendation of an all-in-one social sharing plugin, I usually recommend Monarch.
The reason for that statement is because Monarch includes multiple styles of sharing buttons like above and below content, floating, slide up and image hover. It also includes social follow buttons.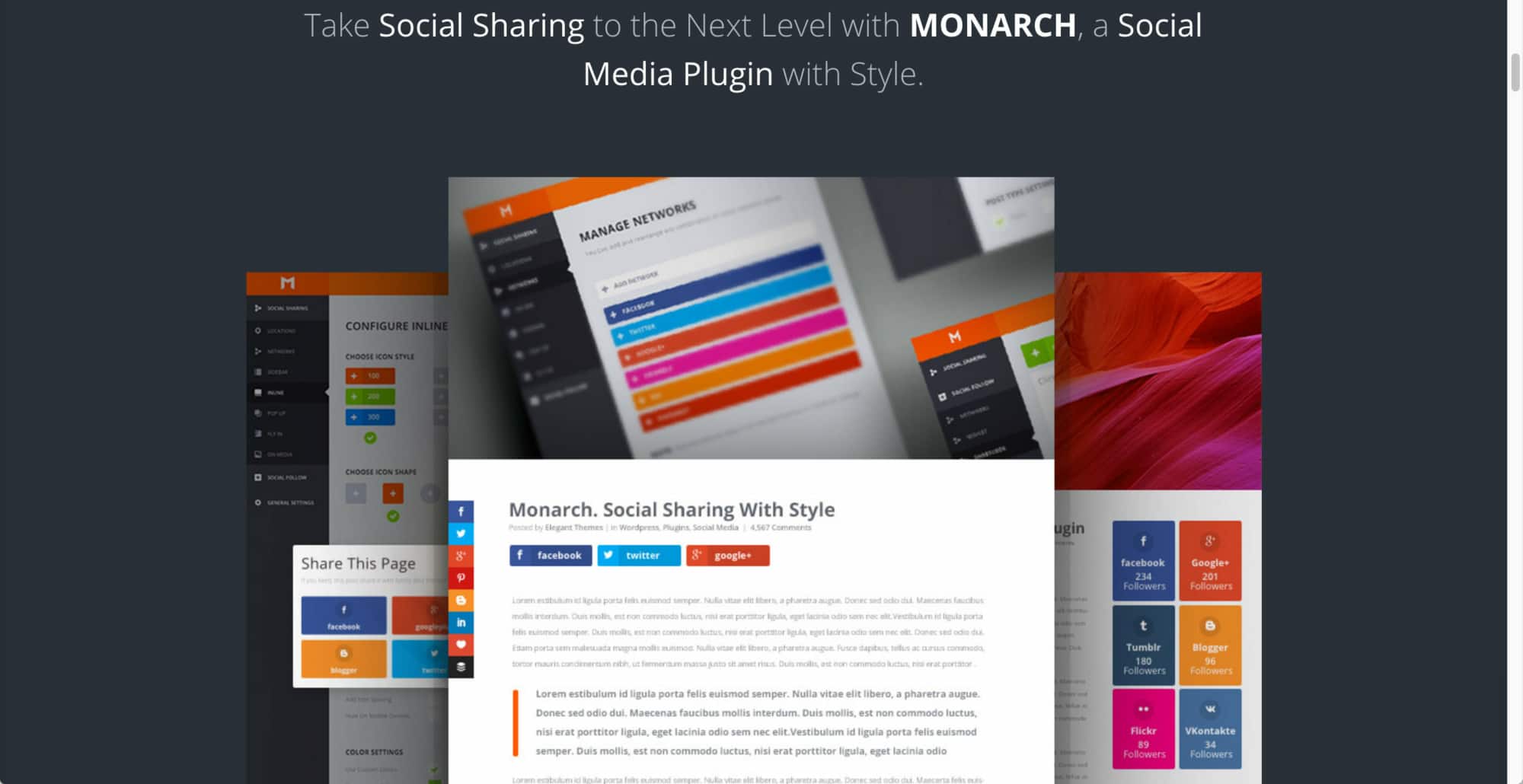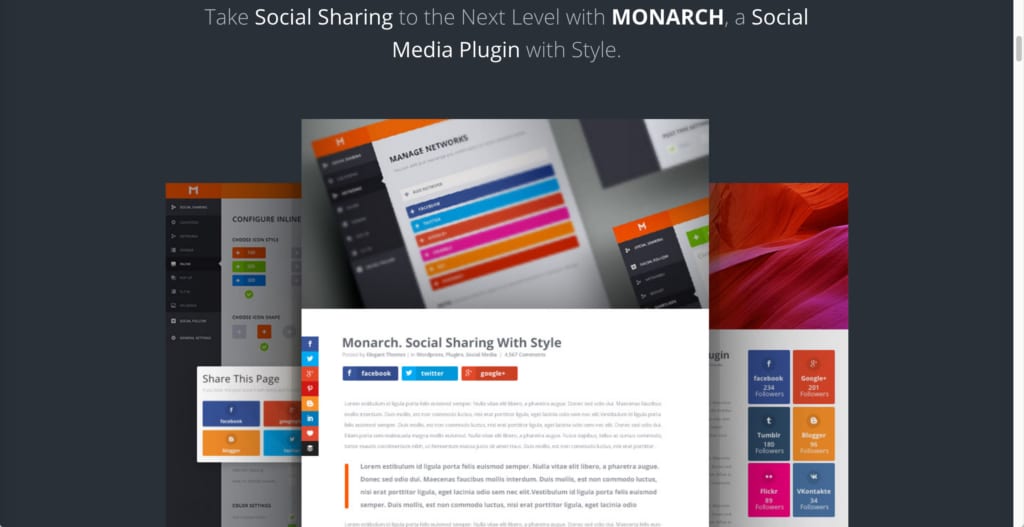 Monarch is extremely pretty on the front end, and with its various configurations, you can adjust it to your taste.
It even has specific styling for mobile, which acts more like an app share system. It's pretty neat.
The one downside to Monarch is for true social follow counts, and for some social sharing, you need to set up APIs with various social networks. Otherwise, it's not very accurate or even show numbers at all.
The documentation at Elegant Themes contains videos to walk through the process.
Monarch is not a free plugin, but it is fantastic at what it does.
On a scale of 1 - 10 for how light weight this plugin is, with 10 being the lightest, I would consider it 7. The plugin adds no noticeable slowness to a website.
Social Warfare
Until recently I was using Genesis Simple Share. But then I came across Social Warfare which works extremely well with Genesis themes, or any theme for that matter.
What I found most attractive about Social Warfare is its advanced caching system for the social count, as well as its ability to recover share counts if you change from HTTP to HTTPS or change your permalink structure in any way.
Social Warfare has a variety of styling adjustments, in addition to the ability to style it from scratch if you want. It contains horizontal floating bar options as well as a left floating bar option. Their bottom floating bar is also mobile optimized to also work like an app. In fact, in my testing I found all the buttons, except Facebook, opened the official iOS apps on my iPhone rather than opening in safari.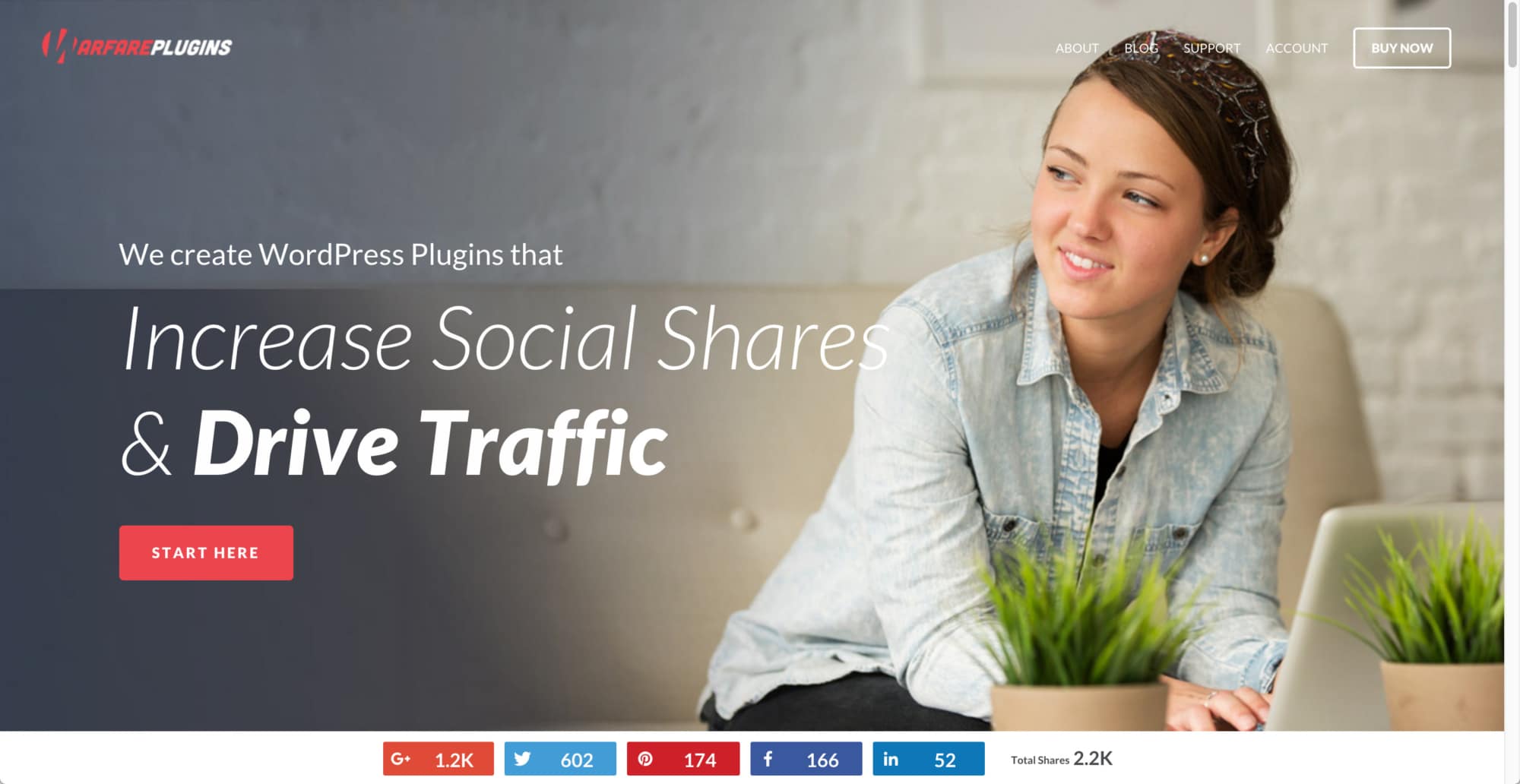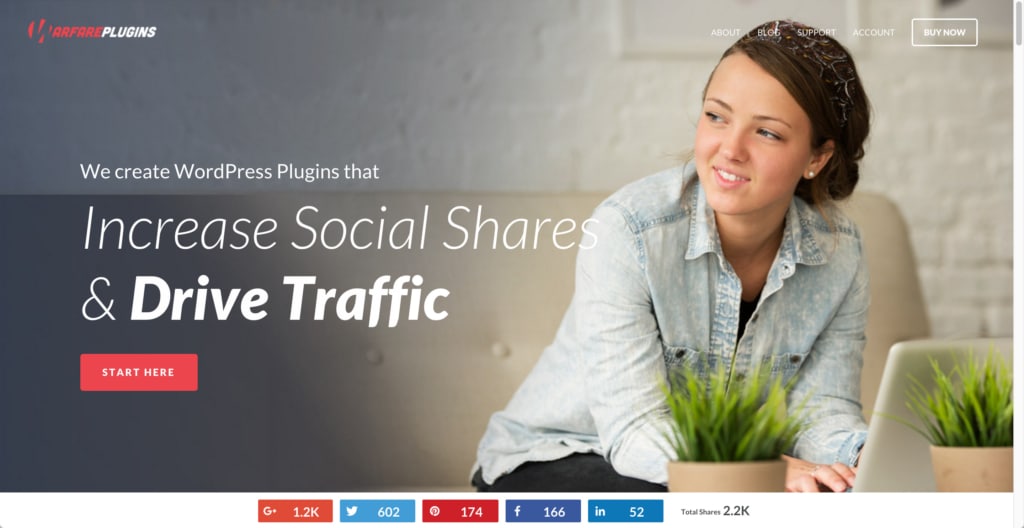 Unlike Monarch, though, Social Warfare does not contain social follow features. But there are some advantages of it over Monarch's feature set.
The plugin contains as widget which can display your most popular posts. This is not done like a standard popular post plugin, though. Because those plugins can cause unnecessary slowness on your site. Social Warfare's widget is done using the social share count as the ranking of popularity. Because it stores that data in your database, it's regulatory available with no slowness.
There is also a click to tweet feature, which I like. I used to use a plugin called Better Click to Tweet but have since converted those to the style included within Social Warfare as it's one less plugin I need, and the styling has multiple options.
One last noteworthy feature is the ability to specify a Pinterest image, without displaying it on your post or page. That way when someone clicks to pin the URL, the most optimal image is used.
There are many other neat features of Social Warfare, so I'd encourage you to check it out to see. Like Monarch, Social Warfare is a paid plugin. But it's quite affordable for only one website.
On a scale of 1 - 10 for how light weight this plugin is, with 10 being the lightest, I would consider it 8. The plugin adds no noticeable slowness to a website.
Offering Social Proof
I mentioned earlier that social sharing is a new form of testimonial, which is called social proof. You are displaying the share count of a page or post. That share count can be done individually per social network, or it is done as a total share count. Or if you prefer, both.
Either way, showing how many people shared your content will help validate the quality of your content and, in turn, convince people to either contact you or also share the content.
Final Note
Both Monarch and Social Warfare contain many social network options, beyond what Genesis Simple Share offers. But as mentioned, each has their advantages. So look into each, or find your solution. At the end of the day, you need what suits your needs the best.