NextGEN Gallery is one of the most popular WordPress plugins in the plugin directory.
With over 5 million downloads to date; the gallery plugin has been proven itself to the WordPress community.
So you may ask why this warrants sharing.  Well, I'll tell you.
The State Of WordPress
WordPress is bigger than you may imagine.  On April 11, 2012, Pingdom shared very interesting statistics with the WordPress community.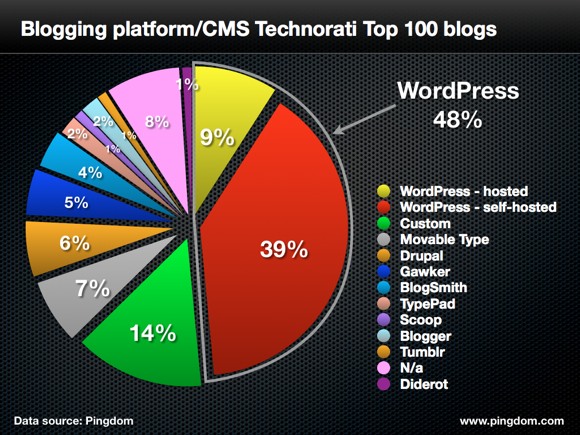 As it turns out, 48% of the top 100 blogs are using WordPress.  That is HUGE.  Of course, this is a combination of WordPress.com and self-hosted WordPress installs, but nonetheless, it's impressive.  In addition, just a few years prior, WordPress blogs took 32% of the total.
By the end of 2011, 20-25% of all new websites published used WordPress.  However, as of March 2012, WordPress is used on 72.4 million websites around the world.
In addition, almost 300 million plugins have been downloaded from the WordPress directory, covering nearly one download per person in the United States (woah!)
You can see statistics more by visiting Yoast's website for his mind blowing WordPress Stats Infographic.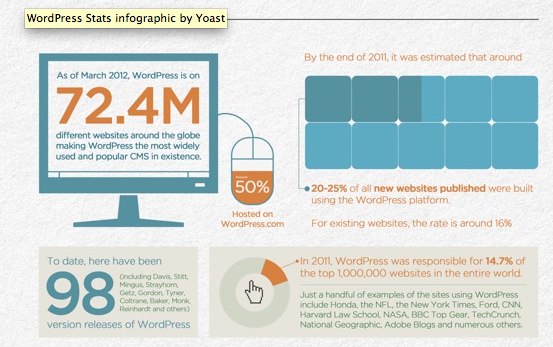 The State Of NextGEN Gallery
How about some fun NextGEN Gallery specific statistics?

Of the 19,364 plugins in the WordPress directory, NextGEN Gallery is currently #9
According to PressTrends as of March 1, 2012, of the 30,000 WordPress sites using their benchmarking plugin, NextGEN Gallery is in the top 20.  This one isn't mind blowing until you notice that 7 of the 20 are Analytics and SEO plugins.
As I write this:
There are 124 plugins designed to compliment the NextGEN Gallery plugin.
There are over 470 videos related to NextGEN Gallery floating around YouTube
There are 2 iPhone apps in the App Store to manage and/or share your NextGEN Gallery
So there you have it.  I hope you enjoyed the information.
Are you running WordPress and the NextGEN Gallery plugin?  Comment below with a link so we can see your galleries.
Thanks for reading,
Scott