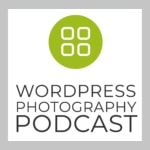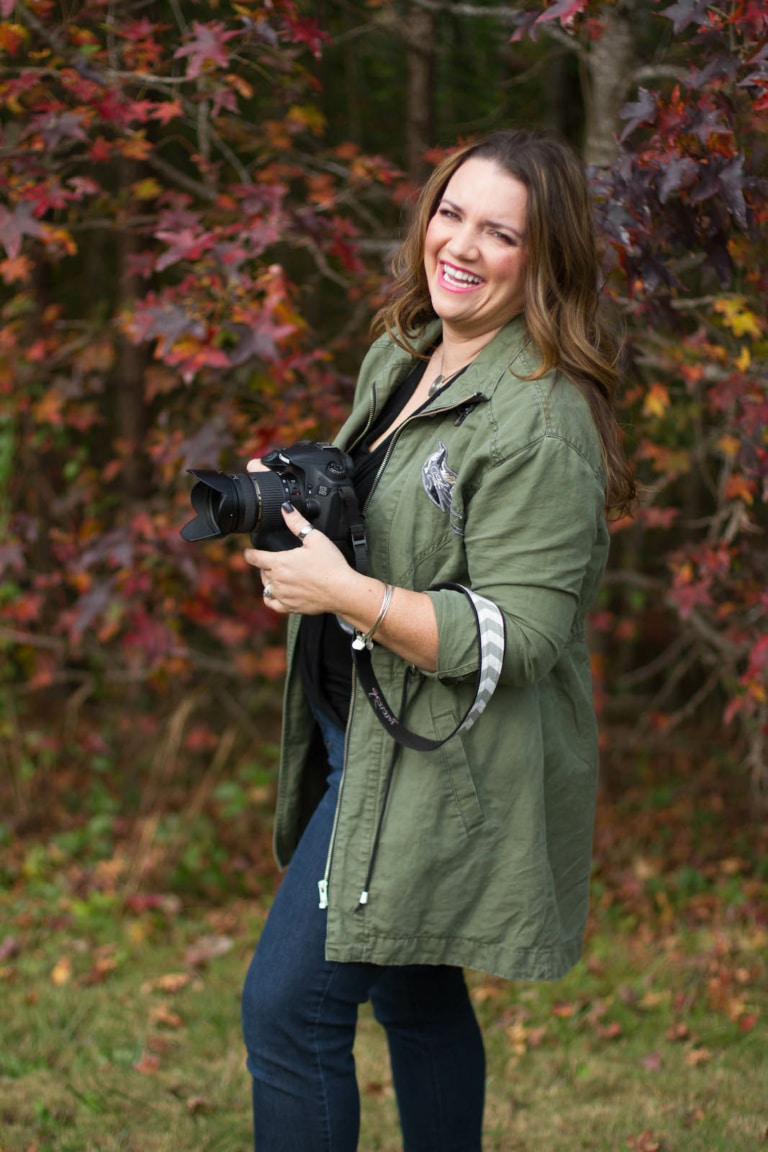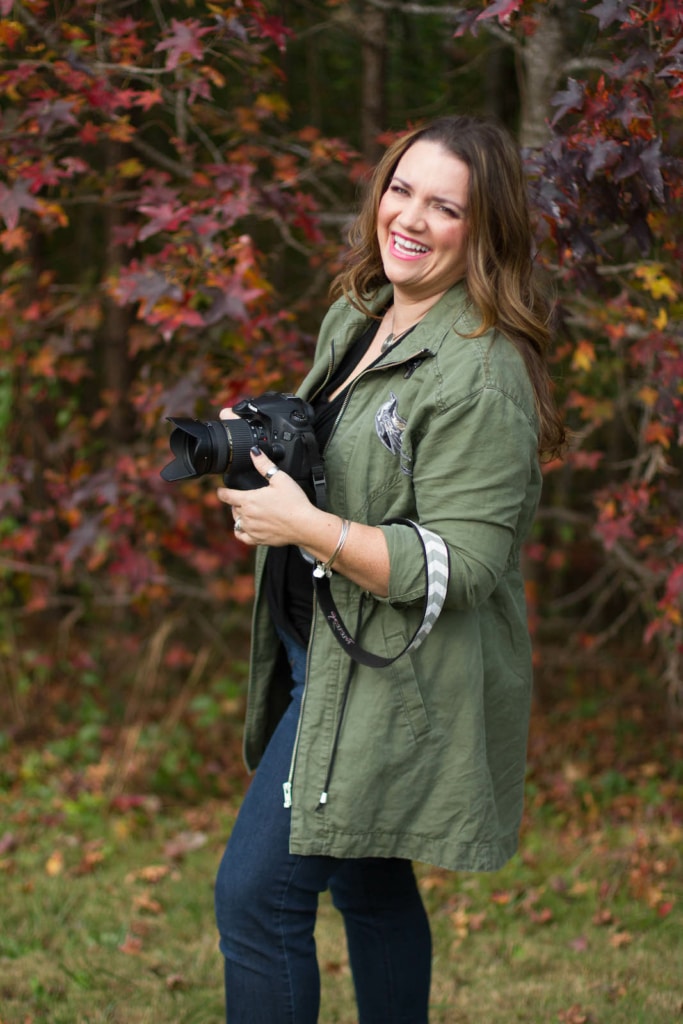 Jenny Midgley is a digital content specialist, brand, and marketing photographer. She is the co-host of the Girls Who Do Stuff podcast, and wrangler of tiny humans; surviving on coffee and laughter and the occasional fries and milkshake. Jenny helps her clients leverage the power of their personal brands to attract your ideal clients and customers, grow businesses, and ultimately the bottom line. Her Stories & Strategy program helps demystify the maze of what and how and where and when helping to create content that sells without being salesy.
What we discuss:
How has your business been impacted?
How you are adapting to the changes?
What would you tell other photographers in your situation?
Is there something you do for your health mentally, physically, or a combination, to cope with the stress that comes out of the pandemic?
Where to find Jenny:
Referenced Links:
Transcription:
Transcription was done by Rev.com, using their AI (artificial intellegence) generated transcript. The transcript may contain spelling, grammar, and other errors, and is not a substitute for watching the video or listening to the episode.
Scott:
Welcome to episode 111. My name is Scott Wyden Kivowitz and today I'm joined by my guest, Jenny [inaudible] I got that. Right, right.
Jenny:
Usually like Bridge Lee.
Scott:
See, I was, I wanted to wing it without asking you and maybe I should have asked. Okay. So Jenny is a digital content specialist, a brand and marketing photographer. She is the coast of the girls who do stuff, podcasts and Wrangler of tiny humans surviving on coffee and laughter and the occasional French fries and milkshake. Jenny helps her clients leverage the power of their personal brands to attract your ideal clients and customers grow businesses. And ultimately the bottom line, her stories and strategies program helps demystify the maze of what and how and where, and when helping to create content that sells without being salesy. I hate being salesy. So people like you.
Jenny:
Yeah, I was, I'm really bad at sales, as it turns out, like I'm bad at the traditional sales, which is I'm like, so I had to find my way to, to not be salesy and, and go in it for the long game.
Scott:
Yeah. Yeah. I appreciate that because there's so many people like us that either aren't good at or completely, completely despise being salesy. So anytime there's methods that could be taught to do it in better, more natural ways, it's, it's definitely welcomed. So this episode is the first of a mini series that we're calling pitch and shift where we're talking to photographers who have had successful businesses, pre COVID-19 pandemic that are, that, that have been impacted in one way or another and have pivoted and shifted their businesses into either a completely different direction or just supplemental directions to help that income that is lost from this pandemic. So this mini series is going to have the same questions for every guest that I talked to. And Jenny is testimony number one. So not call your dummy of course, but I subject number one,
Jenny:
I'm happy to be your beta tester.
Scott:
Okay. So we're going to dive deeper into my this, this topic overall, but can you give everybody who's listening or watching a brief summary of your overall photography business shift?
Jenny:
Yeah, so I was doing specifically like headshots and branding and that was my, that was my thing. And it's really hard to explain to the small business community, like why they need a personal brand and why why it's important that if they're the face of their business, that they actually be the face, their business. And so I had already been, I had already spent a lot of time educating people to what I did and what it meant. Right. Like, cause people be like, do you do families? I'm like, well, if your family is part of your brand, of course I will photograph them, but no, I'm not a family photographer. Well, do you do cake smashes? Nope. No. Even if that's part of your brand, that is not my nation. I want nothing to do with it. I know excellent photographers who I can refer you to.
Jenny:
So what I started noticing was a trend, right. What I had started noticing it was a trend that my clients were not using all of the photos that they were buying for me, which as a photographer, especially when you're like really proud of the work that you create and you, and you've collaborated together. And I really focus on storytelling. And so my clients are having like these, you know, really great galleries that they're not using. And so I started asking them why. And through that process, I created a whole separate content marketing system, which is what is now called story and strategy. And so I can work with clients independently of the photography. Cause even if they have a photographer that they love, if they don't know how to effectively use the images, if they don't know how to effectively market their business, if they don't know what they don't know.
Jenny:
Right. So I would actually get people coming to me going. So, and so said, I need to talk to you. I don't know why. And I'd say, okay, tell me about your business. And that's a result of the conversation. But what happened with COVID was I lost 75% of my revenue because I couldn't photograph people. And like the content marketing was like a fun side thing because it was like, and it was a great add on for people, right? Like they would come in through the content marketing and state for the pictures are coming for the pictures and stay for the content marketing. And it was just another great little revenue stream. Yeah. So I went from mostly photographing and doing some marketing consultation to creating an online course and launching and selling overselling, the beta launch of that. I was originally going to sell 10 slots, maybe 12 is like the overflow and I ended up with 16 participants. So and that was in the midst of the shutdown when everything was still like, nobody was doing anything and businesses were closed and it was bananas. And so with that I, you know, kind of it's, it's grown since then. I kind of exploded since then.
Scott:
Yeah. So the, the, the, your platform, is it a mixture now of online course and one on one coaching or group coaching? Or is it like, how's that, how's that working now? So what's interesting is coming
Jenny:
Out of COVID, like, I was trying to clear my calendar of all my clients that I had put on hold. Like my, I had, I had several different headshot and branding clients that were put on hold because of COVID because we couldn't shoot people. As soon as North Carolina opened up and my County opened up I believe it was May 1st. Like I was at my second shooting because I was like, you know, it is what it is. And so it's now morphed into, so I was only doing one on one. I launched the group program. I'm now running a group program every eight weeks and give or take the sh the, the closing of the previous course into the new one. And I'm still doing one-on-one. And I have actually gotten more photography clients as a result of kind of like these efforts. Cause I mean, honestly, like I kept at it, I increased my email frequency. I started a Facebook group. I did like, there were so many different things that I just I'm doing to keep front and center. So that like, yeah.
Scott:
Yeah. I know as you were talking about this, I was thinking, you know, personal brand photography is one of those John Reza photography where creating this platform where you're teaching brands outside of photography, just teaching brands in general about their personal brands. It's one of those John Rosa photography where it can only help because now where let's say you were from Texas and normally your brands are only in Texas. Now you're reaching people and teaching them all over the country all over the world that potentially will fly you there for the session. And now you're in Hawaii doing a personal brand session for a client that you got from teaching them about personal brands. So it could only help. I mean you know, it can't be the same, can't be said for every genre photography, but there's definitely a good chunk of, of genres that this can work for.
Scott:
And whether it's, it's not necessarily, you know world traveler or country travel, but let's say you're a family photographer and you're not getting as many families right now because people are scared and you could create an online course and do group family coaching for parents about how to take better photos of your kids. And then you can get more people around your state or around your region and now, okay, so I'm in New Jersey, I'm in the middle of New Jersey, but maybe I, you know, I don't normally get families down in South Jersey or North Jersey, but if I create an offense and I know a family photography course how to use your iPhone better for family photos. Now I can get people all over the state where I may not have normally gotten it. So that just two great examples of how you can use a different platform to grow business. Even if those clients don't come until, you know, 2021 or 2022, when the pandemic has gone you know, it's still there, they're there, they're in, they're in your face or you're in their face
Jenny:
And they're there, they're in your, I mean, I hate to, I don't like the term sales funnel, like it's, it's icky to me, but it's the reality of the situation is they're in your sales funnel. And once they're in your funnel and you keep bringing those valuable touches, like I, you know, I work, I now have a I actually just resigned the contract with my copywriter for then I was like, I need to lock you in for the next year. She does all my emails because that was one thing that I was like, I had originally I had hired her. I was like, I want to do blogs and email. I want you to write, just write stuff, landing pages. I was really kind of frenetic about it. And then when COVID hit and literally what happened was I was like, well, I have no revenue.
Jenny:
And I have like two individual content marketing clients. So I raised my prices and I launched a course, but I said it, I was like, do you think I can turn this thing into an online course? And that was legitimately like what, that's, how it happened. And I said, okay. And she goes, sure, why not? I'll write the landing page. And I was like, awesome. And she did the email series and I was like, awesome. And cause I can write great copy for other people, but forget about it for myself. Right. I don't want to, so there you go. I'm happy to pay her to do. But I needed to figure out a way to make money to pay her for the contract that I was already in. Right. So I was like, how do you think I could do this?
Jenny:
And I, and we just kind of brainstormed. And I was like, okay, zoom, Facebook group YouTube. And I was like done because I do I re I prerecord videos. I upload them to YouTube. I send out the links and I host a weekly zoom call, which gets recorded and, or live cast it into the Facebook group. And there's a Facebook group just for the course. So, I mean, it was like the simplest formula that I could get it out there quickly. I got the content created. I took all the feedback that people gave me from the first round, updated it for the second round. It's really great. Now it's like extra. And my beta testers all got access to the updated content. So they're happy. You know, it's just happy all around.
Scott:
So, so you originally said that you lost 70% of your revenue. If you don't mind sharing, I'm assuming you made that up now at this point with the, with that new platform, have you exceeded where you were before now that you've not only raised your prices, but for the photography, but also now have this right. And you make up for that or an exceeded or just made up for it or
Jenny:
It is, it has made up for it. So cause what happened was I ran the beta, right? So beta is always at a, at a lower price at a lower price, which is how I was able to get 16 people in there at the lower price point, which covered me for like, I was first focused on April. I was like, I just need to get through April. And I got there April and then I was like, okay, how am I gonna get through may? And, and with may came more photography clients who had been waiting in the wings, like I'm going to wait and see when things open. And, but they had kept seeing me because I was going live on my Facebook page a few times a week, interviewing other business owners, providing value about like, Hey I have a friend who's a plumber. So we talked about what do you do now that everyone is home and how do you avoid plumbing disasters now that you have, you know, especially like, and she you know, and some people who have adult, Oh, I have adult children who are now back from college. Right? So you like a bunch of adults in a house together. How do you avoid major plumbing disasters?
Scott:
There's families that could have seven, seven adult human beings in the house using the toilet when normally it could be like two or three at a time and two little kids. Yeah. I can only imagine.
Jenny:
Yeah. So I talked to her, I talked to my mortgage lender friend. I talked to my life insurance friend. I talked to a couple of business coaches and finance people and accountants. And I just, I stayed in front of people so that when, when it all sank in during the shutdown, people were like, you know what, I need a better website. I need updated headshots. I'm rebranding. I'm going to take this time to do this. And so they called me and they got on my calendar for me. So like, that was the focus. But what happened was when we did this, the real launch of the course at the current price point it did not it was not as successful as the first one, but that was also because it was at a higher price point. And now like we're onto the second launch at the higher price point and it should flow a little better.
Jenny:
And because people are more aware of it. And since then, I've also added a Facebook group and it's, you know, I mean, for all of your listeners out there, like if you really want to start a Facebook group and I waited, cause I did not want to manage, like, this was not something I wanted to add to my plate. I was like, Oh my God. Like, I look at all of my friends who are admins of Facebook groups. I'm like, how do you do it? Like, I don't get it. Right. and I just named it, what it is, it's social media and content marketing strategy. And I had like a hundred people within the first week and it's just slowly, you know, it's adding more people every day. And so,
Scott:
And this Facebook group is, this is an onboarding. This is a you know, free, free content for people to hopefully buy into. Yeah. Okay. Yep.
Jenny:
It's a free group. Anybody can join. We talk about all things, content and digital marketing. That's why I call myself a digital content specialist because I do more than just the photos. And I can, you know, if you are, let's say you're immunocompromised and you really can't leave, but you need photos for your business and you don't want me coming into your house. Like I can coach you through it over the phone, or I can give you a workshop in my group that has told you about how to take pictures effectively when you're stuck at home. And here's how you can use your coordinating buddy effectively. Right.
Scott:
Have you been doing I forgot what he called it, but have you been doing zoom brand sessions? Like so episode one Oh six I spoke with John D'Amato who is also a brand photographer and does brand coaching and things like that. And so you doing virtual sessions? So he does virtual sessions where he's, he sets up his laptop with a beautiful scene and he's photographing his clients doing a virtual lecture through zoom. So he's getting, you know, sort of this lifestyle, but virtual high resolution images. You know, so I wonder if, have you ever done one of those or thought about it?
Jenny:
I've thought about it. Like I've talked to people about it it's more trepidation on the end users part like the people who are, and the people who want the photos are like, alright, you know, I'm okay with doing it outside and distanced. So like you know, I have a couple of realtors that want that local hometown feel. So they don't mind running around town. And, you know, we talked to the business owners and we talked to the restaurants that they want to pop in. Like we're gonna, you know, very on the DL, run into target and take a couple pictures and run out. But it's those types of like that they're okay with it. So I haven't had the opportunity, but I have seen where it's working and I have friends who are doing it one locally and a couple across the country. And I've seen it be very successful for the right people for the right people. I don't think I have the right funnel for that.
Scott:
Yeah. A realtor wouldn't that would never work for her. Right. But, but somebody who is a public speaker, for example, or you know, some sort of online educator would, that's like the ideal situation.
Jenny:
You're going to notice this. I'm going to see how I can make this work.
Scott:
Yeah. Check out what I say, episode one Oh six. I think it was, yeah. Check out John's work. He does really, really amazing stuff. When when that was one of his, I didn't start this mini series when I talked to him, I wish I did it because he, he did a huge pivot going from in-person to basically not basically just full on private training and in in these virtual sessions at this point. And he actually had, he, he had COVID when she talks about in the episode. So he, at the time we were recording, he was recovering. So he would cough a lot Gasper, I guess, for air a bunch. So we had to take short breaks. But so what would you tell other photographers that are in your situation, whether they're a brand photographer or not, what would you tell the photographers in general that are in your situation where they lost 70% of the revenue that where they're really hurting?
Jenny:
The one mantra and it, you know, it's, it's stuck with me was a business coach, friend of mine who was also like a serial entrepreneur and a client. And he said, you know, social distancing does not mean business distancing. And he, we had that conversation early on in the pandemic and it, it hit me and it stuck on me like glue. And because that's the reality, right? Like even though we're physically distanced, even though we have to be isolated to a certain extent, it does not mean business distancing. It means that no matter what you're doing, you have to stay in front of your audience. The number one piece of advice I'm going to give to any photographer is get yourself out there, showing the, behind the scenes, showing how you do what you do. Right? So whether you're setting up a time lapse camera of, even if you're not shooting anything other than your dogs or kids or your neighbor's kid, or, you know, your little pod kid, whatever, right?
Jenny:
Like he was starting the school pods that are, you know, all the same kids sharing the same diseases, like chicken packs, parties you know, whatever it is, whatever it is like you, you have to stay in front of people. So show people the behind the scenes, right? Like get out there in front of people, tell them that it's hard. Number one, be vulnerable. Number two, be real and be like, Hey, I have no idea what my business is going to look like in six months for now, this is what I'm doing. I hope you'll come along with me. And, and the, the last thing I'd say is if you don't have an email list, if you haven't been using an email list, get one, now get yourself one now.
Scott:
Yep. Seven, you can, you can start free. Yeah. There's, there's basically every email marketing platform has a free level at this point. So no matter where you go, you can start free. You can always move your list somewhere else if you're not happy with the service. So yeah, I agree. And with the behind the scenes thing with potentially doing a time lapse there's a cheapy device. I'll see if I can find on Amazon where I bought mine. It's like a little egg timer that you can actually sit a camera on. You can either put a camera or an iPhone.
Jenny:
Yeah.
Scott:
And you just literally like an egg timer. You turn it, it clicks. And then it just, just turns your phone and that'll just make your your cheapy behind the scenes time lapse, even more engaging because you're going to see that, that slow pan over an hour timer, whatever you make it. So I'll see if I can find that on Amazon and link to it for anybody who interested in picking one up, it's so inexpensive. You can even put a ball head on it. So it's literally got the, the thread for it. So my final question to you, because early on you actually answered my first, my first three questions in one shot. So it's all good. It's all good. So my final question to you is, is there something that you do? Oh, and by the way, actually, before I even get to that, I have to mention, you probably heard Jenny's kids before I got to say it wouldn't be a pandemic episode if you didn't hear the kids in the background. Right.
Jenny:
There's the outside doors, like the inside doors. So like my funny story before we started, it was like, my husband had a last minute appointment that could not be changed and it arrived yesterday. And I was like, well, I'm scheduled to this. I found a babysitter and we're at my coworking space in my office. And all of a sudden I hear my daughter screaming. It was like, pick up. Yeah. So, you know, the sitter's with her, it's fine. Like, you know?
Scott:
Yeah, yeah. Know, it wouldn't be the same. Yeah.
Jenny:
It would be way worse if I was at home with no sitter.
Scott:
Okay. So I'd had to bring it up cause it was so funny. So is there something you do speaking of kids, screaming for your health, both mentally, physically, a combination, whatever, to cope with the stress that comes out of the pandemic and thinking about your business and all of this stuff. For me, I, I train even harder in my karate classes because it's, it's an incredible combination of the two both mentally and physically. So I'm wondering what you do to, if anything, to, to handle this.
Jenny:
Yeah. So for the first like month or so I did not choose the most healthy routes and I was working a lot and I was like filling my calendar with every zoom meeting I could possibly get on every networking, virtual, whatever, whatever. And I ate my feelings. We did a lot of bacon, ate a lot of bacon and did a lot of baking. So you know, and that, but then what happened was I was like, this is, this is longterm. This is a poor choice as a poor solution for my coping skills toolbox. So I stopped eating my feelings and I started walking every day. So I think it's good. It's good. Yeah. And you know what though? I also accepted that really enjoy working. I enjoy, but I, I shifted my calendar so that it was much more time block. So it was more effective use of my time. Because I'm, I mean, I'm an extrovert, so like I need people and it was really, really hard to not like, even now it's hard when I see people I'm like, I want to give you a hug, but I can't.
Jenny:
And so, you know, I, I do, I walk, we I've made it a point. I actually got magazine subscriptions. That is something I did. I subscribed to four magazines, physical magazine, physical magazines, paper magazines entrepreneur, good housekeeping real simple. And there's another one. I don't remember what it was, but it's, it comes to my house and I sit down cause they only take like 20 minutes to read. Right. So I sit down in the backyard. We, you know, we live in North Carolina, it's hot and sunny to really not bad weather here most of the time. So I'll sit in the backyard with the dog, the kids running, whatever. And I read my magazine and I set aside that time to read my magazine and, you know, it's those little things. And then about once every four ish weeks or so I spent an entire day in bed, bed bunching something nice. Sometimes
Scott:
What's the last thing you what's the last thing you've been doing?
Jenny:
The boys on Amazon.
Scott:
I haven't, I haven't finished it yet. I started and then got caught into some other show or something and I have to go back to it. Yeah.
Jenny:
It's yeah. That one's really good. The last kingdom on Netflix was really good. And I mean, Lucifer just came. I mean, Oh, we watch Cobra, Kai. That was the other thing. So my husband and I like, literally, like we both had, we, like, we reached our thresholds and hit our walls and we watched the karate kid trilogy and then watched all of Cobra, Kai. Nice, nice. And my husband was like, should we be paying attention to them? I'm like, no, it's cool. They're fine. They're live.
Scott:
And you watch, you watch both, both seasons of Cobra, Kai. Yeah. Nice. Yeah. Yeah. It's so good. It's like it's but it's, it's so bad that it's so good. Like the, the, the fighting is cheesy. The conversations are cheesy the whole time
Jenny:
Just can't be enough. And there's just enough of those references back to like, like our cheesy, the eighties movies where yeah. But it was so like,
Scott:
You can't wait until season three, season three is going to be incredible.
Jenny:
I know we were watching it going, how is this so good? Like we were sitting there going, Oh my God
Scott:
You know, will Smith is one of the producers of that show. I did see that. Yeah. Yeah. So that's that's pretty cool. And he's working on cause you know, the, the remake, the karate kid with his son, Jayden. Yeah. And he's working on producing the SQL that, so we'll see, I, Jayden's going to be much older now, so I don't know what they're gonna do, but yeah. But all right. That was a good a good pivot of a, of a conversation. So I want to say, thank you for joining me for this, you know, firstly, this miniseries inside the R R R show can you tell the listeners the absolute best place to find more information about you?
Jenny:
Yeah. So the best place to find information about me is just go onto any social media platform and type Jenny Michale because when you are a personal brand photographer, guess what you do, you put your name out there as your brand. So I'm out there as Jenny Midgley on every platform. But the easiest way is if y'all are familiar with link tree, it's the link tree slash J Midgley. And you can find all of my links right there.
Scott:
Yeah. so I'm going to link to all this all of Jenny's places, all of her links in the show notes, which you'll be able to find at imagely.com/podcast/one 11. So check that out to learn more about, about Jenny and to sign up for her, her, her her platform for, if you're looking to grow your brand in a, you know, whether it's your photography brand or something else you're shifting to. So don't forget to subscribe to the show, Apple podcast, Spotify, Pandora, Google play, wherever you listen to podcasts, of course. And I'll see you next time.