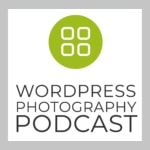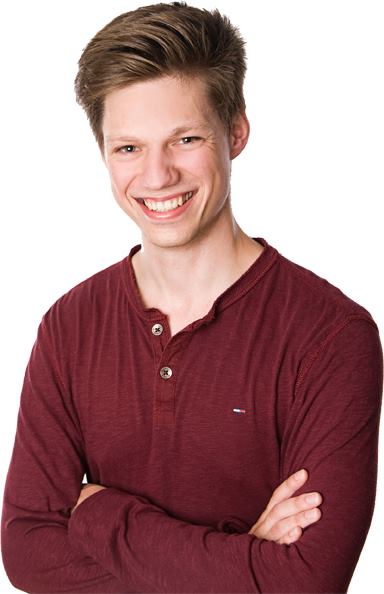 Jan hosts the WP Agency Summit and consults businesses on hosting their own virtual events. His agency empowers community-driven businesses that serve digital agencies to host virtual events so they can grow their loyal audience and establish thought leadership.
When he is not working on the business, he loves spending time with his wife and daughter or chasing his silver lab through his backyard.
What we discuss:
Why Jan loves WordPress
What is a WordPress Agency
Do photographers need an agency?
Using Google Analytics to identify conversion killers on your website.
A look at Microsoft Clarity and how to identify conversion killers
Reviewing your conversion goals
Key items to look at for website improvements
Where to find Jan:
Referenced Links:
Transcription:
Transcription was done by Rev.com, using their AI (artificial intellegence) generated transcript. The transcript may contain spelling, grammar, and other errors, and is not a substitute for watching the video or listening to the episode.
Scott:
Welcome to episode 119. My name is Scott wine Kivowitz and today I'm joined by my guest Yon Yon hosts, the WP agency summit and consults businesses on hosting their own virtual events. His agency empowers community driven businesses that serve digital agencies to host virtual events so they can grow their loyal audience and establish thought leadership. When he is not working on the business, he loves spending time with his wife and daughter or chasing his silver lab through his backyard. So welcome. Jaan finally, we're connecting and I'm glad to have you, and this is going to be a really good, a really good educational discussion for a lot of photographers around the world. Thank
Jan:
You so much for having me Scott. It's an honor.
Scott:
So, so tell everybody where you're from, because obviously you've got a different accent than I do. So I want to share a little bit a little bit about your, your backstory.
Jan:
Absolutely. So I am from Germany. So English is not my native language bandwidth. We, if I mess up, sometimes I do my best. I started using WordPress in 2012, so that's originally where I got in touch with this online marketing digital space. And in 2013, I decided to become self employed and I haven't looked back ever since. So it's the best thing ever for me. And as you mentioned, we have a small family here that is supported by my online business and virtual events and stuff like that recently acquired virtual summit mastery.com, which is the leading cause for running virtual events. And it's actually the course. I took to run my virtual events to learn how to do the right process out, to make sure that the events are successful and stuff like that. So super excited about this, but I'm also very much looking forward to talk about all the good stuff we have coming up today,
Scott:
For sure. So you started using WordPress in 2012. I just did a quick Google search. That means you started using WordPress and version around 3.4. Yup. That's really interesting. I love hearing that. I love hearing cause like every stage of WordPress has a different look and a different function that didn't exist in the past. And it's you know, always fun to see when just to date myself a bit, when I first started using WordPress, there was still version one and there was no gallery system. So I started using next gen gallery, whatever year it was version one. That's yeah, so it wasn't even at that. So, so what, what is your, your favorite thing about WordPress that, you know has helped you stick with it and you know, that helps keep you, you intrigued and interested in wanting to recommend it to others.
Jan:
Yeah, that's a really good question. And there are two aspects. Really one is how flexible the system is. Like you can do almost everything with WordPress, if you know your way around and my sequel, you can pretty much do a lot of things with were present then I'm not a developer by trade. I've learned a business consultant study for our business consultants. So what I needed to rely on, especially in the beginning is the community and education from the community. And by diving into the community, immersing myself into that and sharing what I'm learning, learning from others. That is what really made me stick with WordPress because there are so many tutorials out there. There are so many helpful people that you can just approach on Twitter or stack overflow or whatever in any Facebook group that you might find around WordPress. People want to help you. If you post a somewhat relevant question and have done your homework before that. So that's the best thing ever. And now with the virtual events that I'm hosting, I'm seeing this too, where speakers from all across the globe, just willingly volunteer to speak and to help me get the word out of what I'm doing. I think that is the best thing and where many other CMS has, can learn a lot from
Scott:
For sure. Yeah. The community is definitely one of the best aspects of WordPress. I mean, the software is great, but you don't get the same experience community-wise that you do with other software in the website space, like yeah, sure. There's Facebook groups for work for Squarespace or, or Wix and whatnot, but the interactions are not nearly as, as in depth as you get in the WordPress space. Plus these dedicated events, both what used to be in person now, basically purely virtual these days. I can't wait till we get back to the in-person stuff. How many can you, how many work camps have you been to?
Jan:
Just one. I have to admit WordCamp Europe in 2018 in Berlin.
Scott:
Did you speak at it or were you just an attendee?
Jan:
This wasn't attending. I met some friends for the first time.
Scott:
Cool. Yeah. Work, work camp Europe. So that's one of the bigger of the work camps. There's two big ones, word camp Europe and your word camp. I think it's called us. I think,
Jan:
Look at you as it is. Yeah. They just changed location every year, I think.
Scott:
Right? Yeah. Location. Yeah. So you own a WordPress agency and you run an agency summit first. Can you, can you explain what a WordPress agency is?
Jan:
A WordPress agency in the, in the broadest terms is simply an agency that uses WordPress to deliver websites for customers. So when you talk to those agency owners, or maybe even freelancers, WordPress freelancers you will sell them to hear them say that they say WordPress, but they say a website and they happen to use WordPress because WordPress is the best tool for them. And to be Frank, that that is the angle they should take. I think because the clients, they serve all the clients I serve, they don't care whether it's WordPress, whereas Squarespace weeks, whatever. They just want a website that, that the results they're looking for. So usually that is more brand exposure. That's more leads, more sales, stuff like that. And whether that happens to be done with WordPress or any other tool, couldn't be of less importance for them. One thing that just that just comes to my mind is I think the day before we are recording this automatic launch, the done for you services, where they build websites for 4,900 us dollars and up.
Jan:
And I saw so many mixed feelings about this in the community, but what my initial thought was that most a WordPress agency owners and freelancers should thank them for that because they now I think have set a baseline for what you should charge for a website. I see many, many people when it comes to running an agency, running freelance business, they undercut themselves on prices way too much. I think when you, when you go to fiber, for example, you get a WordPress website for a hundred dollars or something like that. Essentially they just slap a theme on the site and then that's it. If you can now get to the right clients and they ask you for a quote and you open the discussion with, well, the founders of WordPress charge five grand for the most basic website, I can do it for four and a half. So that immediately doubled the prices of most agencies. I would assume at least for the smaller ones.
Scott:
Yeah. That's it's it's been interesting watching the discussion on, on the more on the, on the agency side in, you know, on social media since that announcement came out you know, it, it, I think it impacts everybody in the WordPress space, but definitely of course they didn't seize more. Because now you're talking the, the largest WordPress development company and in theory is now offering something that you offer or, you know, other people offer. And it's just you could, you could take it multiple ways. You can take it as, as Oh, that hurts or you can take it as, Oh, good. There's another company, you know, serving clients that maybe, you know, they'll try them and they won't like the experience they'll come to me. And I mean our community over competition.
Jan:
Yeah. I think it all comes down to the loyal audience that you are building for your own agency. And what I thought when I saw this is that they are just creating another revenue stream for a potential IPO later this year. So they're just trying to make the company more attractive. And that, that is the job of every entrepreneur and every business owner. So I don't think you can blame them for them. Maybe they could have communicated a little bit better and made it a little bit more like obvious what they are doing. Okay.
Scott:
Right, right, right. Yeah. I'll be sure to link to that in the show notes for anybody who's interested in seeing what, what, what amatic announced. So everybody knows what, what an agency is now. Can you explain what WP agency summit is?
Jan:
That is the one we actually went. I think all WP agency owners need to attend that obviously I'm biased because it's my conference, but it's essentially an event hosted for professionals and business owners who happen to use WordPress, to build websites and serve their clients. And I'm bringing together industry leading experts that either have grown like raving the successful agencies. For the last summit I had the founder of 10 up. I had the founder of what their studios and so similar people on there. I bring in marketing experts like Bridget Williard for Twitter marketing. For example, I bring in other CEOs and founders of raving, the successful companies in the WordPress space, for example, the founder of WP media, the phone of delicious brains. Another co-founder of WebDevStudios was on one of the panels that I hosted. And it's a mix of prerecorded sessions and live webinars that go live during a certain time.
Jan:
And it's essentially a conference taken online where you have a certain start date and end date. And in that time you can see all the conference contents for free the prerecorded contents. There was a 36 prerecorded sessions last year. And then I had, I think, 10 life events. So that's life webinars and panel discussions, group discussions. And those are all tailored to help the attendees grow their businesses from all sorts of angles. So I run the business, but I don't know everything when it comes to growing the business. That's why I try to bring on experts who know a lot more than I do. It's purely for a selfish reason if I'm totally honest, because I want to know how to grow my business. And then I just asked them some questions that I know from overseeing what con what communications go on in the Facebook groups. For example, on Twitter, I see the quest, the same questions come up over and over again. And those happen to be the questions that I'm facing too, when I'm growing my agency. And those are the topics I want to talk about with the industry experts, and then everything is available for free while the event is live. And after the event is over, you can pay to get lifetime access to all the sessions.
Scott:
Awesome. Yeah, no, it's it's a very smart thing to create something that is educational for the masses, but it, but selfishly is for yourself, right. It's it's cause you're, you're, you're only benefiting everybody at that point. But you have your goal in mind and in a way you having your goals in mind helps others more because the content is being curated more to what you want.
Jan:
Yeah, it is. I also had another different an interesting conversation with Rand Fishkin. The co-founder from us on the first WP summit I did in 2015. And we were talking about me not being a native English speaker. And I was telling him off camera that it might be a disadvantage for me because there was or there still is some form of imposter syndrome whenever I go on a talk because I am very, to mess things up and I do from time to time, but nobody really cares luckily. And he said, not being a native English speaker is an advantage because it makes me listen more carefully. And that is something that I just wanted to get out there for everybody who's listening, who also struggled with imposter syndrome from time to time is whatever you think is a disadvantage. Try to turn that into an advantage. And for me listening more carefully because I have to process actively what the counterparty interviewee, I'm speaking to a saying, makes me dig a little bit deeper into their question. Sometimes
Scott:
That's great advice. I definitely suffer from imposter syndrome as well. And that is definitely, definitely great advice. And I completely agree with Rand. I think not only do you listen more carefully, but I also think that in some ways that we're press, I mean, it's 40% of the internet at this point. Right. and I might even argue that majority of that is not in the United States that I agree it was a very, very large portion is in Europe and and, and all over. So people can identify more with people who are speaking English, but also, obviously not first Nate, you know, native, you know, English speakers before. So, you know, it's I think it is an advantage for you in some ways as well. Okay. Let's let's dive into the topic for today.
Scott:
The topic is basically conversions for photography websites. The first thing we wanted to talk about was Google analytics. This is something that hopefully by now, every photographer is using Google analytics for their websites. There's, if you're not, there's a lot of plugins that can help set it up for you. Monster insights is one. And the one that I actually have been using is site kit, which is made by Google now. And that makes it really easy to not only set up your analytics, but connect it all from your WordPress backend, basically. But hopefully everybody is using Google analytics. How can photographers identify conversion killers on their websites?
Jan:
Really good point. And one thing I would like to pre-phase this conversation with is that if you have implemented Google analytics a while ago, please go into account and double check that it's updated to version four, because at some point version three, I think it came out like October, November last year. At some point version three eventually was stopped sending your data and then you're left with nothing. If you didn't update conversion killers is one thing that I think everybody, every website owner should be aware of at some point. And it all depends on your current situation. So I would start with defining the goals, like, what goal does your website want to achieve? Or if you're a photographer that chances are, you want people to get onto your contact page, to book a shooting with you, you go on people to get onto your pricing page so that you know that what you're showing them on your website is enticing enough for them to consider to hiring you.
Jan:
You want people to click on the call, me button to book a call with you or to schedule a call with you. All these informations are something that you have to define before we even start about talking about conversion colors, because if you don't know what the main goals of your website are, what are you going to optimize for that? That is that's the first step I would take. And then when it comes to looking into Google analytics, it easily is overwhelming. But luckily I think you don't need to understand all that is going on there. You can easily spend two months in Google analytics to master it, but I don't think you need it. What I would start with is when you log into Google analytics, I'm not going into my account right now. You want to look at the overall development of your traffic.
Jan:
Like, is the traffic going up? Is the traffic going down? That is, I would say the first thing that you immediately should consider and Google presents that right on the dashboard. Then what I would do is I would look are brilliantly perfect. Then I will look into the audiences and I would see where the people are coming from for photography sites. Obviously you want to have local traffic. You don't want to target people. If you are located in New York, you don't want to target people in San Francisco. For example, that doesn't make sense. They won't drive over or fly over to book shooting with you. In most cases, unless you like some form of celebrity photographer, you want to make sure that when you are in the audiences tab or in, in Google for, I think it's called acquisition and then user acquisition, you can see where the users are coming from.
Jan:
And you can see in the audiences on a very beautiful map, how their users are distributed in Google analytics, where they're coming from. And that indicates where you should focus your efforts on creating new users. Is it like a Google listing, for example, is it getting more exposure in local magazines on your local, on a newspaper or something like that? Is it getting more active in local Facebook groups that you want to participate in and drive traffic back to your website? And when you are talking about all the traffic acquisition, what you should keep in mind is that Google can actually tell you the conversion rate in psychoanalytics the true percentage rate. If tracking is Annabelle, which in the, in the us is way less strict than it is in Europe with GDPR and that stuff. What you can do in Google analytics in Google analytics for there is a section called all events where you have predefined events.
Jan:
So that is a click is an event. The fire download is an event. The first visit is an event, the page view scroll. And so on. What you can do is you can target events based on the pages that you have on your website. So for example, you can set up an event for a page view on your portfolio page so that you see how many people come onto your website and actually see the pictures that you have on see the galleries. You can target an event for your pricing page, for your contact page and so on. And I highly recommend you do that because this gives you numbers to operate on. It gives you like a baseline. And what is a little bit tricky is that when you create an event that takes around 24 hours in Google to show, so you have to be a little bit patient with that.
Jan:
You cannot like go, Google is a little bit in the, in these things. It's a little bit slow, but what you can do is you can create these events and then give, give it like a week or two to collect some data before you really decide anything. And then it gives you a good idea of, are you reaching the goals that you want to have, say, for example, you want to have 5% of all the traffic coming to your website, landing on the contact page and sending you a message that's where you get that 5% from. And if you see that you are at 1%, rather than five, you can look at where your website is leaking the traffic. So that would be in the engagement tab. Inside Google analytics, you can see the number of views, certain pages on your website. Get, you can see the time on page people spend on these individual pages.
Jan:
You can see the bounce rate on these individual pages. And if you just take like an hour or so to go through the list of those pages, you will immediately see where people spent. More time. We SP we have people spend less time and where pupil actually leave your website without taking any action. And that is the, that is one way to identify conversion killers. That's that's what I would do is focus on those pages that stick out the most and work your way up from there. And one thing before I stop rambling here, one thing is just to one change at a time and then give it a week or so, at least before you measured the results, because if you change five different things on five different places, and you see the metrics improve or decrease, you don't know which of these five changes can cause the change essentially. So you just want to be testing one step at a time.
Scott:
So Google analytics has a lot of areas where you can dive deep into your, your audience and pages that are, that are serving well and different events that are going on in your site and all of these different things. And as you said, you could spend two months to dig into it. And and even then you're only scratching the surface. How far are you, how far down the analytics rabbit hole you can go. But Google analytics, Google and Linux is free for everybody who wants to use it are paid for there's a paid version of it, but I don't think most people do that. There is an alternative that is fairly new, but offer something really interesting. And we've been using it on the image of the website and I've been using all my photography websites, and it's called Microsoft clarity also free.
Scott:
And I find it fascinating to to go through this. Now I've used services like it in the past services like click tracking and heat mapping and even eye tracking, which is basically just mouse movement. And, and, and it's, they're fun to, to, to look into into all the data and watch the videos that go on and, and whatnot. But a lot of them charge and lock and charge a lot of money. And Microsoft is making this free. As of now, you never know what's going to happen in the future, which shocked me the fact that they made this free. So can you share a little bit from your side of clarity, how it compares to who analytics and some cool things you can find for conversion optimization and stuff?
Jan:
Absolutely. I think you're near that. I was shocked too when Microsoft announced it and to be honest, I was really hesitant to put something from Microsoft on my website, even though I'm a PC user, I switched from Mac like three years ago. I was hesitant to trust Microsoft with this, but honestly, with all that they are doing recently, they're going into the right direction in terms of the open source community. What I really love about clarity is the heat map tracking the recording of the sessions. I think it's not a full replacement for Google analytics because analytics dive so much deeper into the traffic, like the traffic sources, demographics, the split between devices, the geographical information that you can get is all so much deeper, so much better Google analytics, but what you can see in clarity that Google analytics doesn't offer you are those heat maps and are those recordings.
Jan:
And I've just to, to refresh my memory, I've just before our call went through the recordings from one of my online shops that sells a merchandise around my event. And it's so cool to see people actually on their phone browsing and you see where people tap and stuff like that. And th that is depending on how many trips, how much traffic you have, you can spend another two month in clarity watching all those session recordings. But what I would love, what I would advise to do is I would combine the two things. So when you identify the pages that you think have issues in Google analytics, or thanks for bringing this up, that's amazing. You see the pages in Google analytics that you want to look at. And then in clarity, you can go into the recordings tab. For example, you can open that URL and then clarity shows you how people are actually using that specific URL, which I think is really, really helpful because it identifies if people are clicking on the right things.
Jan:
For example, if you have this very fancy design, sometimes what happens is links. Aren't identifiable as things easily or buttons, aren't identifiable as buttons, and nobody clicks on them. And instead they, they click on a slideshow or something like that because they see something moving there. And it's the same with, with the heat maps. Really, I, I prefer heat maps over the recordings because the heat maps show aggregated data. Whereas the recording is just one user per recording, which I think is less statistically significant, but both tools combined give you a lot of clarity on the sections where people get stuck, where people don't understand something, for example, or if you have these really fancy photos and people spend like four minutes watching your photos on the website and they leave the page, that's a sign for you to interrupt them at some point, maybe at a pop-up after two minutes, if necessary, or just reduce the gallery to normal size after two minutes, because nobody's really looking for four minutes onto a photo and just admiring every little detail because you're not uploading the photos and 4k, ideally that will take just two minutes to download a picture from the website.
Scott:
You know, I'd love to share too two things that I think would be really cool. One really cool one that was a good finding that, that I discovered using clarity actually yesterday or two days ago, I just covered this. So there was going to be really cool is, you know, you were talking about how the video recordings are one at a time, right? Which I still get pulled into that rabbit hole. And I wind up watching so many of them because you know, it is fascinating to see what, how people are interacting with your website. But it would be cool for Microsoft to down the road, whether it's a paid upgrade, or if it's still part of the free platform, please make it part of the plea free platform like yourself that they use AI to basically take all these recordings and see what everybody's doing.
Scott:
And then put it together. Basically the AI saying, look, this is what people are doing, and this is how you can improve it. Or like here's our recommendation based on what people are doing on your site, because they know, you know, AI can, can determine what's happening and can make suggestions. I mean, you look at Google analytics, they have these new insights feature that gives you these AI driven pieces of advice based on your analytics, right? So that would be cool if they, if they find a way to use AI to, to aggregate all these video clips into actionable advice right now regarding the, the, the heat map with the click tracking on Imagely website, on our pricing page, we have a big comparison table of all the plans, right? So we've got the, the, at the top is the pricing comparison table with a little bit of info.
Scott:
And then you can scroll down to see more with a B comparison turns out that people were actually clicking, trying to click on the first column, which is a name of a feature, right? And, and I'm like, Oh, wait, there's not, that's not a link, but a lot of people are trying to click it. So now one of my projects is to go into that comparison table and make all those clickable, right. Obviously, to new, to, from a conversion standpoint, you want those into a new tab. You don't want to pull people away from pricing pricing page,
Jan:
So maybe just edit tool tip or something, explaining that. Yeah.
Scott:
Yeah. So there's something that I have to work on now over the next couple of months is how do I, how do I optimize this? So people aren't clicking for no reason. Right. So, yeah.
Jan:
Well what makes them click on that element? Is it the design? Is it the position? What do you think
Scott:
It could be? That it's just a little bit of text in a column that looks like, I mean, it's the colors just black text, you know, it's, it could be that people are just trigger happy on their, with their mouse. Really. There's no way to know, but I mean, there was a lot of people doing it. So I figured it's worth, worth exploring to to figure out how to make that you know, easier for people or nicer for people who are actually are trying to click.
Jan:
Yeah, that's actually a really good point that you're bringing up here is always come from the perspective of improving the user experience. I think that that is something I should have highlighted a bit earlier is when we are talking about this conversion rate optimization, the end goal for the website owner obviously is to get more leads or to sell more photos online or to say mock year or whatever, but that's not what we can focus on when doing conversion rate optimization. We need to make the experience for the visitor, the best that it can be serve them. And then by doing that, guide them through the decision-making process.
Scott:
Yeah. so I do have an article with a video on the imagery blog on Microsoft clarity and explains how you can actually connect it to your website, either doing it with their, you know, their JavaScript snippet they can put into into the header or by installing the plugin. There's even a free Microsoft clarity plug-in that Microsoft produced. So there's multiple ways you can do it. If you want to check that out, we'll link to that article in the show notes as well. So do you want to talk more about goals how to, how to maybe determine what goals and how you want to track those? Or do you want to dive into, into the goals because when it comes to conversion, as you said earlier, if you don't have the goals, then you're not tracking anything.
Jan:
Yeah. Yeah. There is the saying that what's gets what gets measured, gets improved. That the name was said that escaped me right now, but th that's a mantra I really live by. And when it comes to goal setting, I've touched upon it in the beginning that you should identify what your website should do for you. So whether that is generating more calls, inquiries via a web form whether you have a booking calendar on there. So people can book book meetings with you and stuff like that. Once you have that in place reverse engineer, how you want to get there. So I would ignore clarity if you're beginning in this process, I would ignore max of clarity. I would still install it, but I would not worry about it too much because you just want to collect data. In the beginning, I would go into Google analytics and I would identify I've written out four key metrics that I think are really important that is decrease the bounce rate on your page.
Jan:
That is how quickly people are leaving your page without doing anything without clicking on a link to a different page on your website, for example. And you can do that by testing various things. So it could be related to the traffic source. It just could be that you're randomly ranking for a keyword that isn't relevant to the content on your blog. I've had that multiple times happen. Oh yeah. Could be that you are linked from some random page that drives traffic, that isn't relevant. Could also be that your copy on the website or the, the layout on the website. Isn't compelling enough to make people want to click onto the call to actions that you have. And that is that where clarity comes in after you've collected some data, you can see where those elements are, where people drop off and don't scroll any further don't click on the CTA section, stuff like that.
Jan:
Then I would focus on increasing the time on page that people spend on your page that is always assigned for somebody who's actually consuming what you have put onto the website. So whether that is browsing through the image galleries that you have, whether that is going through the about page and learning more about who you are, what you do and what your approach to photography is, whether that is defining all set setting in setting up a form that qualifies leads like do you want a wedding shoot? Do you want a family shoe? Do you want a baby shoot? What timeframe do you want to do the shoot in? How many people, stuff like that, you can go crazy with these forms, you know, that
Scott:
Video, video content content that's really really big right now in the photography industry where photographers are now starting to get comfortable in front of the camera and adding a video on their about page instead of it just being texted and photo. Right? So that, you know, you can, you can take that idea and bring into other pages, you know, talking about your pricing on the pricing page and talking about the booking process and the, and the session process on the booking page.
Jan:
So, yeah, I love that. That's a really good tip to increase the time on page. And to be honest when I started doing more video, I mean, right now for those watching, I do have a pretty fancy setup. I know, but that certainly wasn't the way I started. I just started with a simple Logitech webcam in my, my, my room when I lived with my parents. So it wasn't, it wasn't like that, and it doesn't need to be. And the, the benefit you have being a photographer is you have the nice gear. So circling a little bit back to imposter syndrome. Don't let that hold you back from putting out video. I think it just makes it much more relatable. You're you're bringing up a great point here, Scott. Then obviously coming back to the metrics, we talked about the bounce rate, and we talked about the time people spend on your page.
Jan:
The third point, I would say are the conversion metrics. So when you set up your goals in Google analytics, I would look at those as the third thing, because first of all, you want to ensure that you have the right data in order to base our decision on, if you have 50 website visitors a week, then that's not a valid data. It's not statistically significant to do any decision with 50 visitors. You want to have like 100 conversions each before you can even start testing it. It hurts to hear this probably because depending on your traffic levels, it takes a while to get there, but you just have to be patient, I think, to go that route and to, to just yeah, wait for the data to pile it up until you can make an informed decision on what you can actually change on your website. And then the fourth metrics I would say is improve the number of pages. People open on a visit on your website. So that is doing a better job in guiding people through the website and making them look at the areas of your website, like the contact form, the page, the about page, guiding them through those pages and guiding them by that, through the decision-making process.
Scott:
You know, there's a, there's a photographer that that I've had on the, on the show. I think twice or three times, I can't remember at this point, but one thing that, that he, Brian capper ichi has always pushed for, with photographers is treating your website, photography website, like a, any other business funnel. So when somebody comes to his website for a wedding, he directs them to a wedding funnel. And then there's like, there's a page where there's the gallery. There's another paid down the funnel aware, which is another page, which is, you know, information about his work, you know, how he handles weddings. And then there's another one where it's testimonials about weddings. And there's another one where the booking. So it's like a legit funnel with beautiful call to actions buttons that get you to the next page. So it would be good for a lot of photographers are treating their websites as a funnel to basically handle all LL all these, these key points that you just brought up in one shot. If you treat your website like a funnel, you're doing that. All of them.
Jan:
Yeah. I, 100% agree with that. Like for every type of service that you offer, you should have a separate funnel. I, 100% agree with that. Yeah. But it's, it's a lot of work to set this up.
Scott:
Oh yeah. Yeah. And that's where, like, you know, what, if you're just getting started, just get a website up, you know, pick up the image, the theme, start with the preset, get the website up right. Done. Once your business starts growing, you can then start worrying about, you know, okay. Do I now design this myself? Do I now optimize this myself? Or do I hire somebody like Yon to do this for me? Right. So how do you know if you don't have the budget, if you're brand new, start with the, the, the least amount of effort to get your set your site up, but your site is your business card. You need a site, no matter what you can worry about the rest later. Let, let, let go analytics, let Microsoft clarity gather all that data for, for two years, until you start seeing your revenue co-op and you need to expand or grow or do whatever it is for your website, you need to do you know, that's
Jan:
100% agree.
Scott:
So is there anything else you'd like to share any final tips or advice you want to share with the listeners and viewers before we wrap this up?
Jan:
I, I think we've covered a lot of ground in this conversation already. So what I would like to emphasize on is always put your visitor first, whenever you're doing these optimization things always put yourself in the shoes of your visitors, thinking about what they want to achieve on the website, what questions they have, what needs they want to get by coming through your website, whether that is just browsing around for photographers in your area, whether that is actually booking you, because they're already familiar with you come from that perspective. And then don't rush things, give yourself time to properly execute the tests. Don't overthink all those tests. I see many people who unfortunately let themselves hold back by all the options that you have in this space, but you can tweak so many things on website, whether that's button color, whether that's wording of a headline, whether that's placing an image left or right. Don't over. Think it, as you said, Scott get started and then iterate one step at a time. That is I think the most important takeaway
Scott:
For sure. Great, great advice. Thank you Yon for joining me today. Can you please tell the listeners the absolute best place to find more information about you? Yeah.
Jan:
The best place for now is WP agency summit.com, but this will not be so relevant for people in this space. If it's just for photographers. I do have a Facebook group that I would like to plug that's called WP mastery. And this is for people who use WordPress. So if you are a worker's user, if you want to learn more about how to make the most out of your WordPress website, check out the WP mastery Facebook group. We are roughly 1,500 people in there. All very helpful, welcoming community.
Scott:
Awesome. You can find the show notes and where to find you on at all the places at imagely.com/podcast/119. Don't forget to subscribe to the show on Apple podcast, Spotify, Pandora, Google play, or wherever you listen to podcasts until next time.