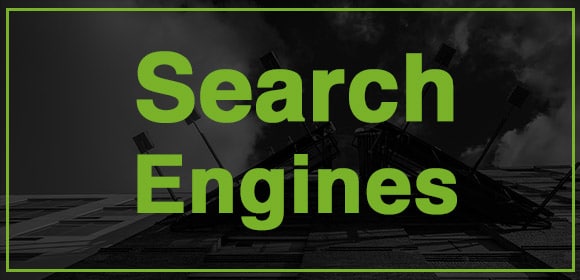 Images uploaded via NextGEN Gallery are 100% visible to search engines unless you tell your site to prevent that otherwise.
Search engines looks for a few things when indexing images.  They look for:
Filename of the image:  so DSC2345.jpg is not as friendly to search engines as blue-ridge-mountains.jpg
ALT tag:  The ALT/Title field in NextGEN Gallery should contain your keyword so "Paul & John's Wedding" is not as search engine friendly as "Blue Ridge Mountain Wedding"
If you implement those to items then your images will be indexed. But that does not mean they will rank. To rank images well you need to make the page content (where the images sit) also optimized for the keyword of choice.  So if the images are related to the Blue Ridge Mountains then the page content should also be related to it.
At the time that I'm writing this NextGEN Gallery does not integrate with any SEO plugins like All in One SEO or WordPress SEO by Yoast.  However, it's on the feature voting page for anyone who wants to cast their vote for that feature.
Be sure not to block images from search engines, if you want them to be indexed and potentially rank.  If you utilize noindex on a page with images or block images using your robots.txt file then you are unlikely to see your image show up in search results.
Here is an article with some general image SEO advice.
I hope that helps, thanks for reading.
Scott