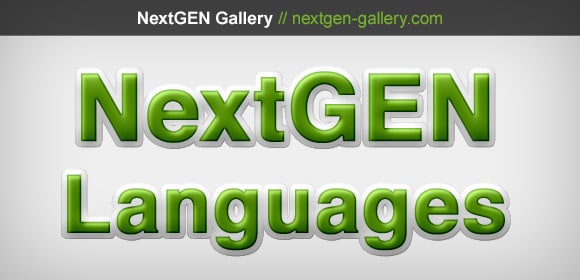 Since releasing NextGEN Gallery 2.0, users have noticed the lack of translation capabilities. Well, we are happy to say that the translation files for NextGEN Gallery have been updated.
But we need your help.
You see, here at Photocrati we all speak English, and while some of us are bilingual, we don't consider ourselves fluent in the other languages. So we're reaching out to you, the community, to see if you can help us translate NextGEN Gallery into your languages.
As of NextGEN Gallery 2.0.63, the following languages have been included: Czech, Finnish and German. Two more are currently underway, but there are many other languages in the world.
So if you're feeling up to the task and want to contribute to an ongoing WordPress product and get your name in lights (i.e., the changelog and our Languages page) then please visit the official NextGEN Gallery Languages page for instructions on how to help.