This is Pablo, a free product from Buffer.
If you haven't heard of Buffer, they're a company specializing in social media. They have a variety of tools, but their main tool is a social queue which you fill. Buffer then publishes your social content according to your specified schedule and queue.  Neat, huh?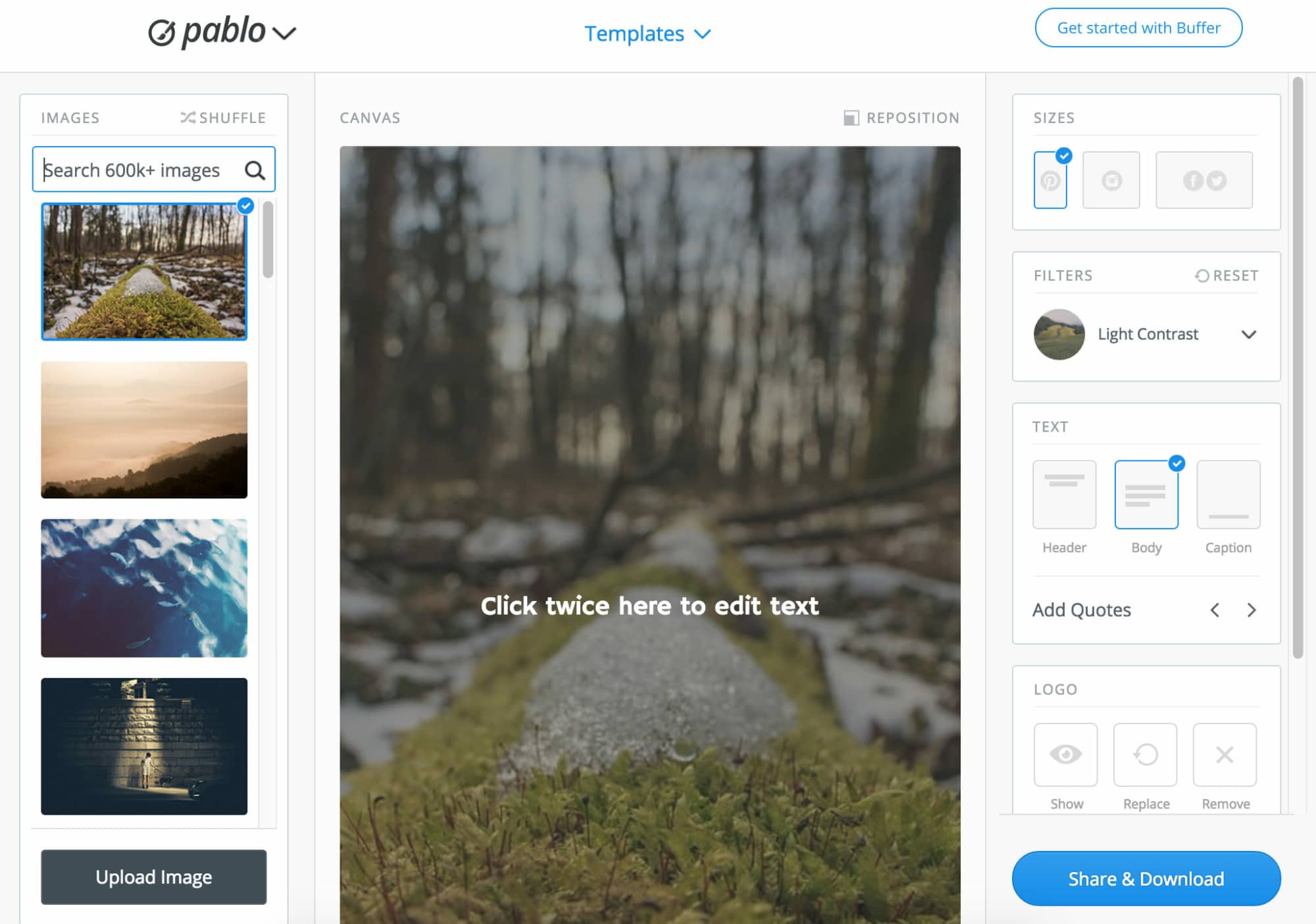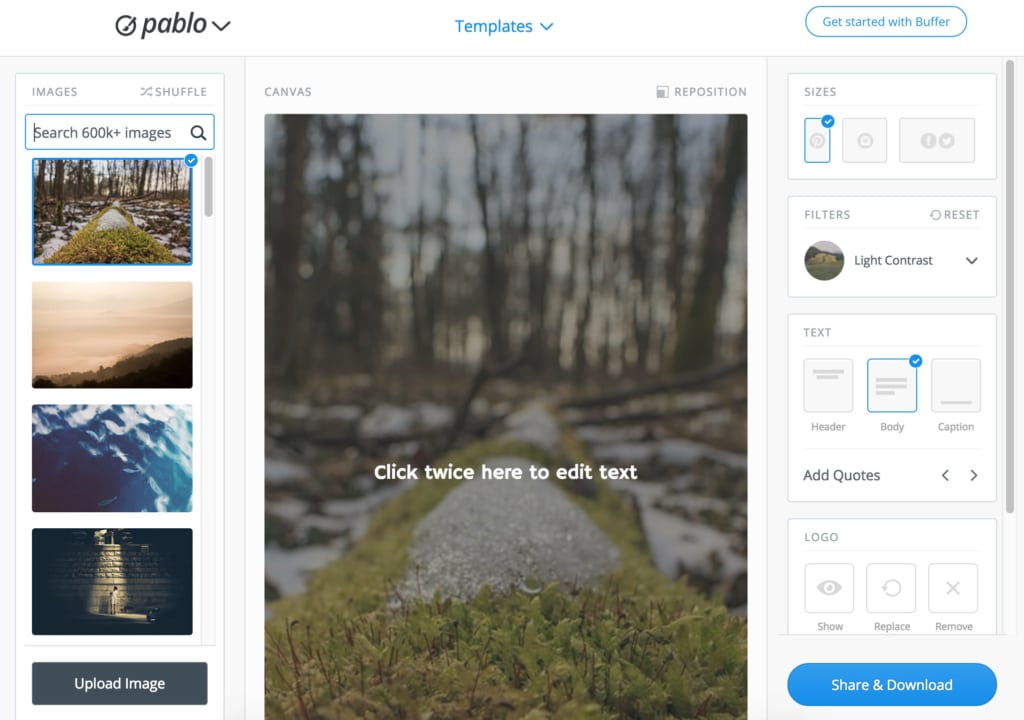 Pablo is a tool that allows you to easily and quickly create images for social media. You can use their library of over 600,000 stock images for backgrounds. Or use your own.  Add text using three different formats, add prefilled quotes, add a logo and even fun filters for background images. Pablo is simple. It's fast and it's efficient. And it's free.
Did you know Facebook, Twitter, Instagram and Pinterest prefer specific image sizes? Well, now you do! Pablo can take care of it for you as well. Create your first image, then click on the next social network and it will adjust the size accordingly.  Just be sure to re-crop the background image to fit the desired size.
Did we mention Pablo is free?