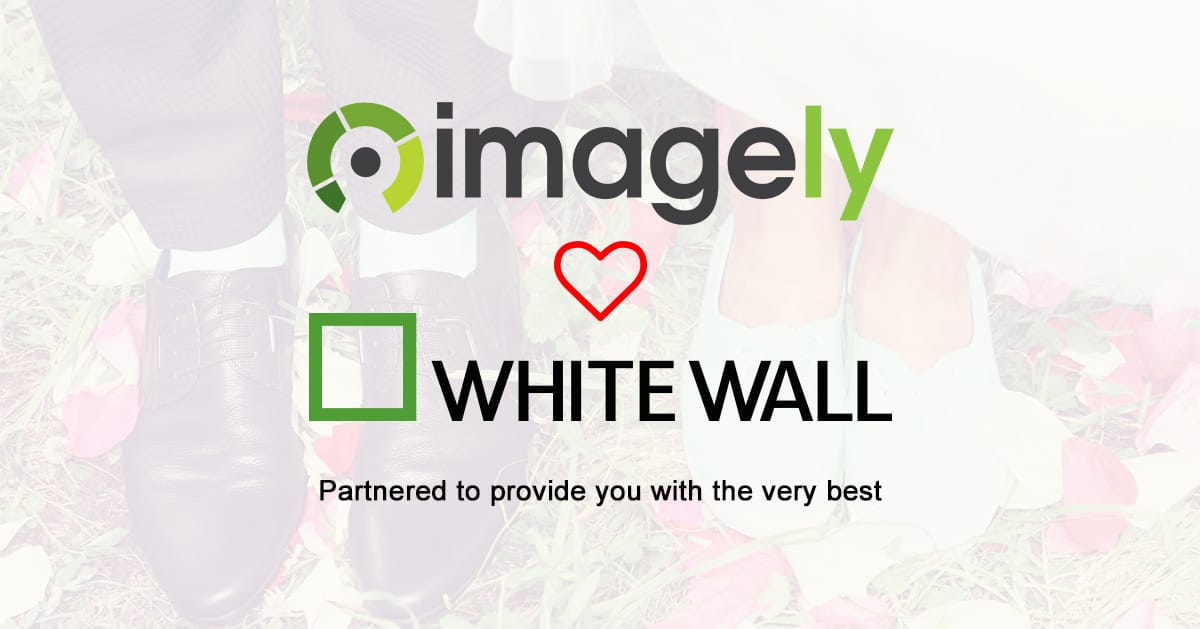 Erick, our CEO, and Scott first met the WhiteWall team while roving the floor at PhotoPlus Expo in New York and were stunned by the quality of the prints they had on display. WhiteWall print some of the most professional prints we have ever seen. So good, that we are partnering with them on a special offer.
Here are some fun facts about our friends at WhiteWall:
WhiteWall has been printing amazing and beautiful photographs out of Frechen, Germany for over 75 years.
WhiteWall is a sister company to LUMAS, who is the fine art print lab of choice for many museums and galleries around the world.
Anyone can order their photographs with the highest gallery quality thanks to the simple ordering system on the WhiteWall website.
And we're happy to partner with them to offer the Photocrati community 20% off an order over $100 and a free sample pack.
The coupon code IMAGELY20 expires on 9/30/2016.
We partnered to provide you with the very best
WhiteWall is trusted as the photographer's complete, professional resource for turning digital images into stunning gallery-quality works of art. Offering a wide range of exceptional photo finishing services and extraordinary German craftsmanship, WhiteWall's products are made-to-order, ready-to-hang, and shipped worldwide in under two weeks. They offer gallery-grade acrylic prints, aluminum and HD metal prints, canvas gallery wraps, and a huge selection of hand crafted frames, all available in custom sizes, 24/7, on WhiteWall.com.
For professional photographers and their clients, this is an opportunity to bring something completely new to their customers and elevate their memories into work of art. Specifically, using WhiteWall's ordering platform, it is very easy to turn the traditional family gallery wall into a signature personal art wall for your clients. Their customers' favorites include:
WhiteWall's frameless mounts top sellers
Acrylic prints:
Real photographic print, laminated on Alu-Dibond, and sealed under a layer of UV-protective acrylic glass
Framed or frameless, matte or glossy, color or black & white, they allow to create stunning family gallery walls that last a lifetime
Acrylic block
A real photo print under extra-thick, one-inch, acrylic glass.
They make a timeless keepsake for your desks and office, or a thoughtful personal gifts for friends & family.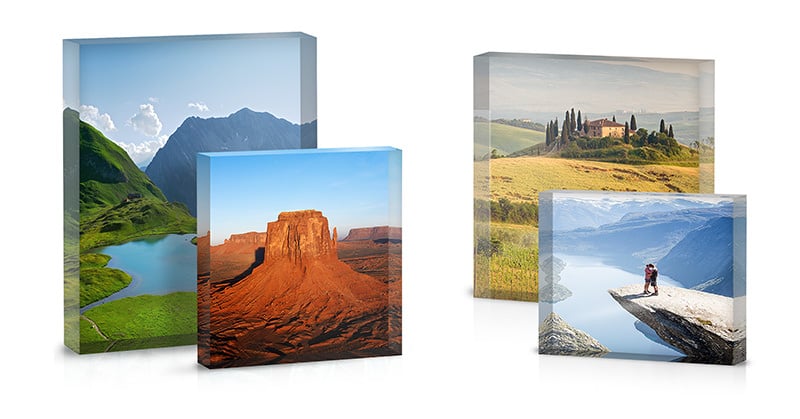 HD Metal Prints
An extremely light and extra-thin aluminum panel, just 1 mm thick, that renders colors incredibly vibrant
The ultimate modern way to display your photo with a gallery look
Direct Print on Alu-Dibond
Your image as a gallery-quality mounting, in any size – that's their premium product, the original photo print on aluminum backing. We use only the highest quality, brand-name photo paper from Fuji, Kodak, or Ilford for your photo and we mount it on aluminum with a UV protective film.
Photo on Wood Standouts
High-end photo print on Fuji paper laminated on a 1-inch thick natural wood or modern anthracite look.
Canvas Prints
The ideal choice for those who want the space within their own walls to feel warm, calm and tranquil, our canvas comes in a unique matte surface, giving your image a vibrant, tactile materiality.
WhiteWall's framed products top sellers
Shadow Box Frame
Real art has depth, and it never hurts to visually emphasize this. Quite the opposite, in fact! WhiteWall's shadow box frame is a unique way to really put your photos in the spotlight. They offer four variations: free-floating, multiple layers with a window mat, flush to the edges, or with a white border.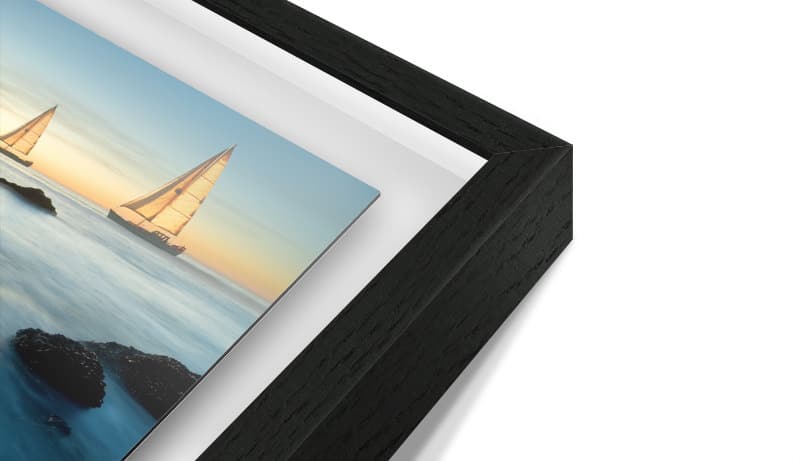 Floater frame
Display your photos just as professionally as they would be shown at the leading art fairs: in a floater frame. Between the edges of your image and the frame, there is a 0.28" wide shadow gap, which makes your image appear to be floating within the solid wood frame.
Solid Wood Artbox
The wood ArtBox subtly frames your photo when viewed from the front, but shows impressive depth when viewed from the side: 1.38" to be exact.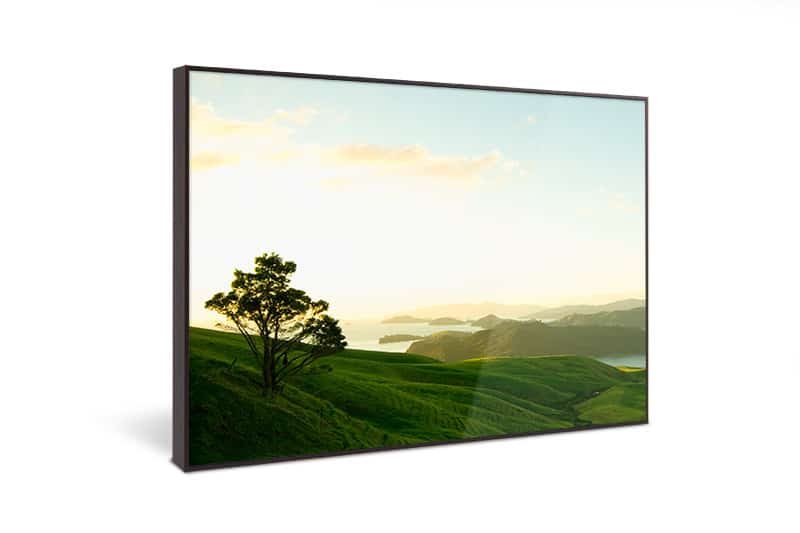 What sets WhiteWall apart
WhiteWall was awarded Best Photo Lab in the World (TIPA Award 2013, awarded by the editors of 28 international photography magazines)
They offer exact custom formats, large sizes, and customizable features.
Most in-depth offering of Acrylic Prints and Aluminum & Metal Prints.
All of their products are exclusively produced in our lab in Frechen, Germany, just outside of Cologne.
Your work arrives within 10 days anywhere in the US, ready-to-hang and with 100% satisfaction guaranteed.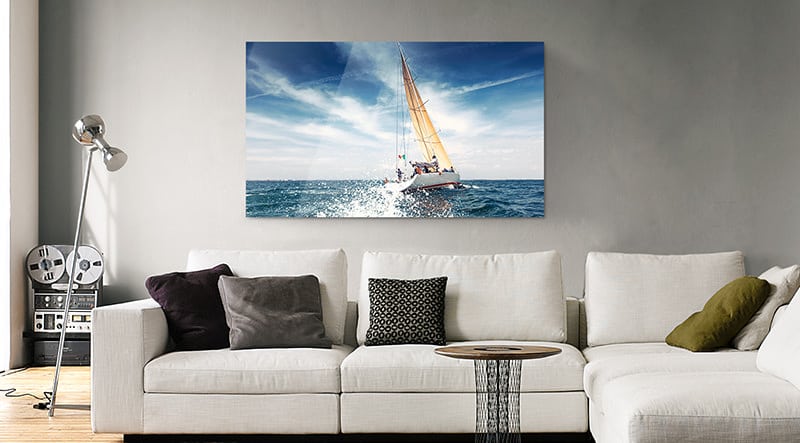 So now  is the time for you to request a sample pack.  Or see how your photos print with an complimentary 20% off your 1st $100+ order, exclusively for the Imagely community. Get started now.
The coupon code IMAGELY20 expires on 9/30/2016.