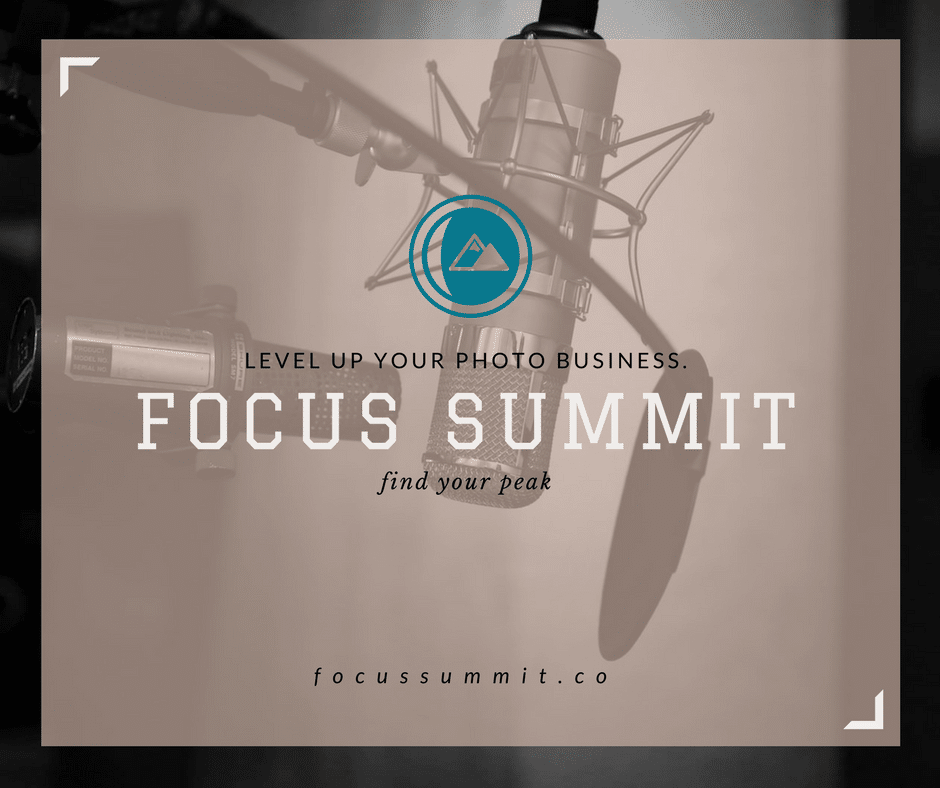 Today we get to share some fun news for all the photographers paying attention.
We are sponsoring an online photography conference designed to improve your business.
That's right, Focus Summit is here, and it's the first of many to come!
Focus Summit is an online photography business conference. It's 3 days with 13 speakers all there to help you grow.
It is for any photographer looking to start their business or step up their business to a new level. No matter the level your photography business is at now; Focus Summit is designed to help you reach a new height, create goals and achieve them.
The conference will touch on many topics including law, marketing, blogging, in person sales and much more.
You will have the opportunity to learn from:
Rachel Brenke
Bryan Caporicci
Ben Hartley
Corey Potter
Christine Tremoulet
Nancy Nardi
Blake Rudis
Corwin Hiebert
Nick Pappagallo
The Youngrens
Daniel Usenko
James Maher
Scott Wyden Kivowitz
Focus Summit takes place from September 26-28, 2017. It's $349 for the 3 days and comes with access to all the recordings, live sessions with Q&A time, and a private forum only for attendees.
Each session is unique to Focus Summit and cannot be seen elsewhere.
For a limited time, you can save $50 off the cost of the summit by using the coupon code imagely50 (exp 7/31/17). Also, the first 25 people to use the code FS100 get $100 off! (exp. 6/30/17)
Focus Summit has also put together a free eBook called 10 Proven Methods to Connect with your Perfect Client which can help you reach your clients more easily. Download it for free today!