We're pushing out new themes and updates to our plugins so often, we feel like it's a rarity to share such great news about our hosting platform.
If you recall, not long ago we introduced free SSL certificates for every customer and every site we host.
And as you may already know, we've been doing nightly backups since the birth of Imagely Hosting.
Well, today we're happy to announce that every customer now has total control over their backups.
Now you can see your 30 day running nightly backups as well as initiate your own on-demand backups. You can also restore from a backup and download your backup (in a zip file).
To access to the backup system, click on Backups next to the site.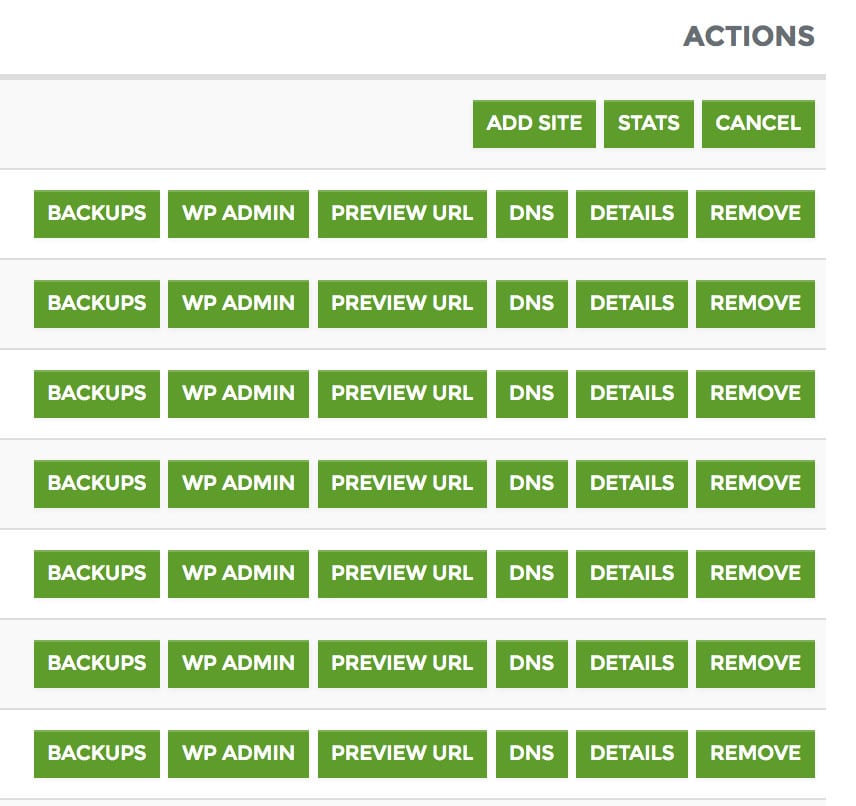 From the Backups panel you will be able to:
Create a backup (with a reference note)
Download a backup (up to 30 days prior)
Restore a backup (up to 30 days prior)
View all backups (up to 30 days prior)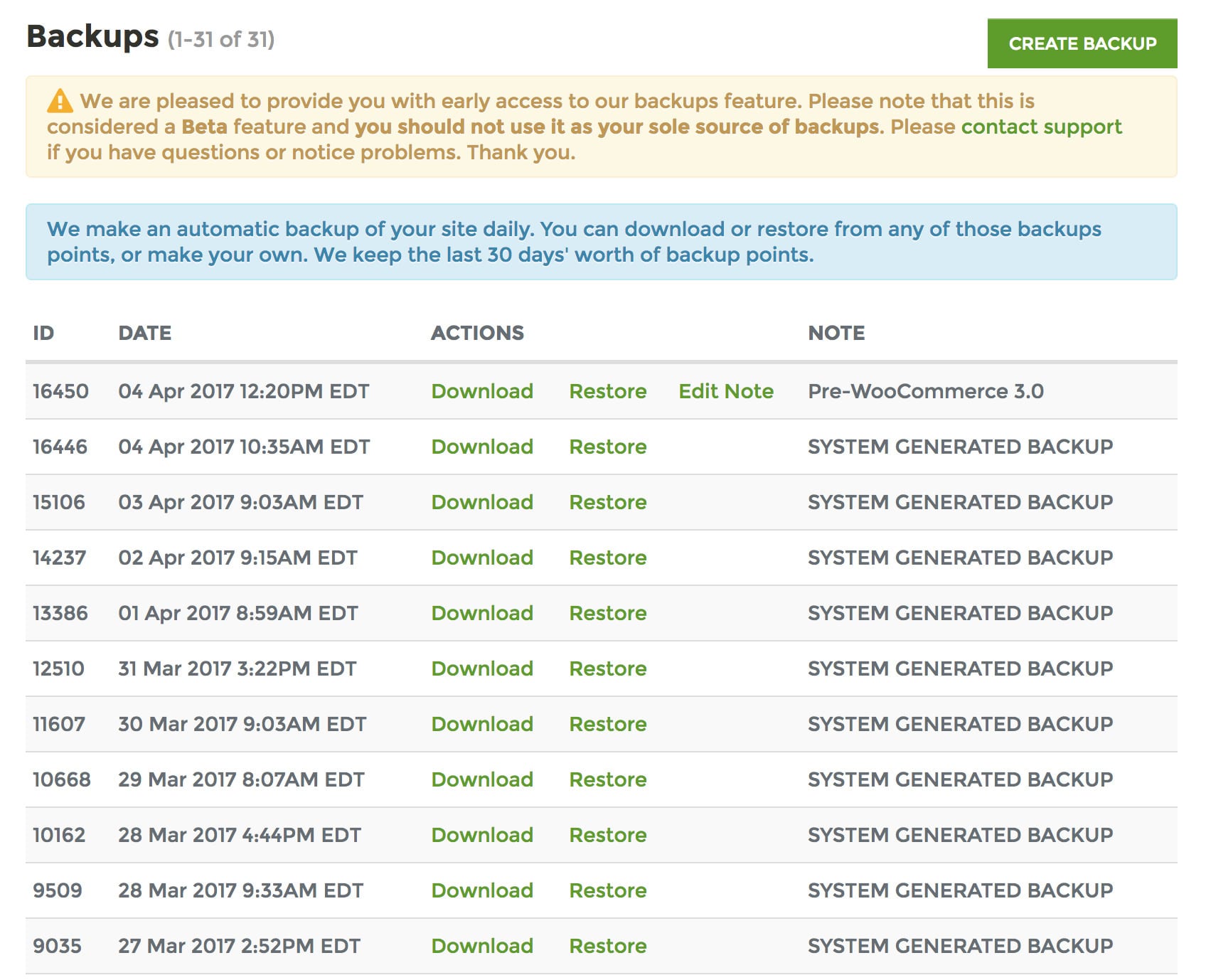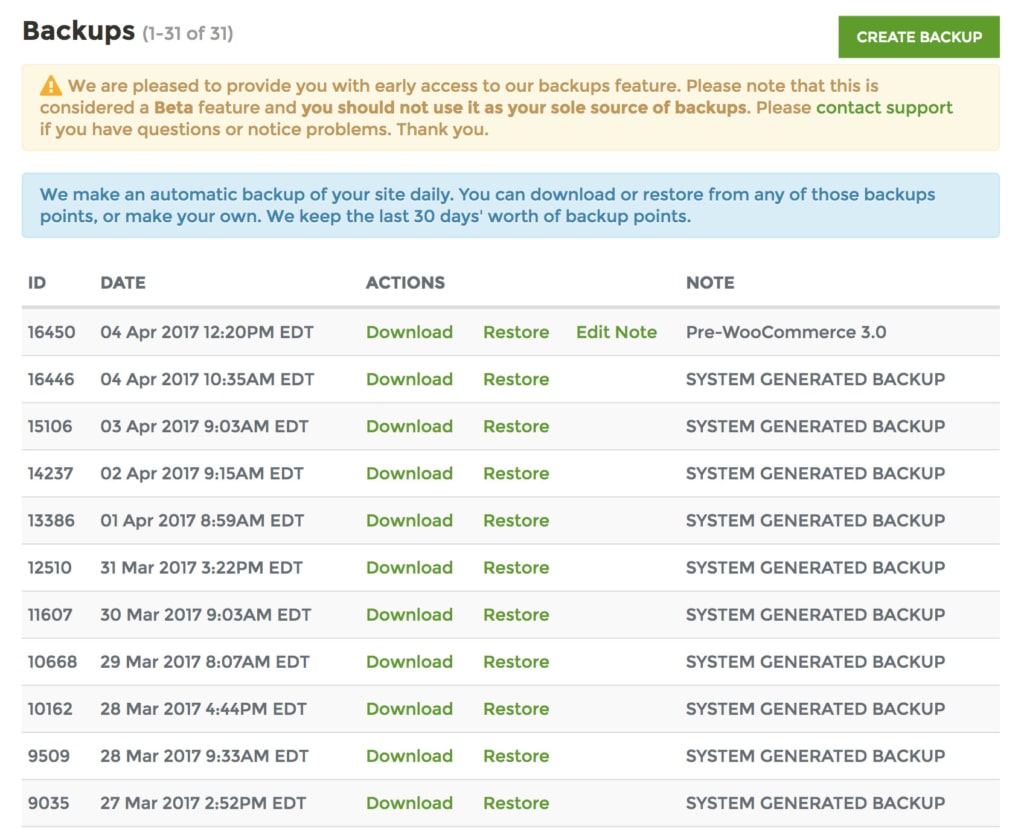 Although this feature has been thoroughly tested, we're releasing this in beta mode while we get additional testing from you!
To get started with the improved backup system, log into your hosting panel.