Having a visually-appealing photography website and a strong social media presence should be a recipe for success. Social media can increase traffic to your website, while providing social proof of your photography skills. To get those benefits, however, you'll need to integrate these two aspects of your online presence.
Fortunately, there are a number of easy ways to do this. Adding social share buttons to your website is one of the most common options, as is pointing people to your website from your social media accounts. These strategies can help to improve your visibility and build a stronger, more engaged audience for your work.
In this article, we'll discuss the power of social media for photographers. We'll then look at how you can integrate social media into your website. Let's get started!
The Power of Social Media for Photographers
Social media is a powerful marketing tool that photographers can easily take advantage of, thanks to its highly-visual nature. If you aren't already using these platforms, you might want to consider doing so. The power of social media can transform your photography business by opening it up to new audiences.
Of course, certain platforms work better for photographers than others, such as Instagram and Pinterest. These visual networks allow you to showcase your work and attract more business. For example, around 60% of Instagram users have found a new product on the network, and more than 200 million users visit a business profile at least once a day. This is a large market that you could tap.
Social media can also make communication with potential customers easier and faster. On average, people spend 144 minutes per day on social media. If you can get them to engage with your content during this time, you'll be opening up a vital line of communication. You can then drive those audience members towards your website, assuming the two aspects of your online presence are linked.
How to Integrate Your Photography Website with Social Media (4 Methods)
Fortunately, integrating your photography website with social media isn't difficult. There are many ways you can do it, but these four methods are tried and tested ways to get started.
1. Link to Website in Your Social Media Profiles
It is likely that many potential customers will find you on social media before they see your website. Therefore, it's important to send traffic from your social profiles to your website.
Social media platforms use algorithms to determine what users see. Past actions, preferences, and hashtags all play a role in this process, which can put your content in front of users who are open to your services but not actively looking. However, you will need to take some steps to connect what users see to your website.
One method you can use is placing a link to your website in your bio. This is particularly important on sites like Instagram, where you can't add links to individual posts:


On other social media platforms such as Pinterest and Twitter, you can include links with each post. This provides a more targeted approach to integration, enabling you to direct your audience to specific parts of your site.
2. Add Social Share Buttons to Your Website
Next up, adding social share buttons to your website can help with visibility. These buttons enable visitors to share your photos and other content with their own social networks. This gives you access to a larger audience, and provides your website visitors with a way to engage: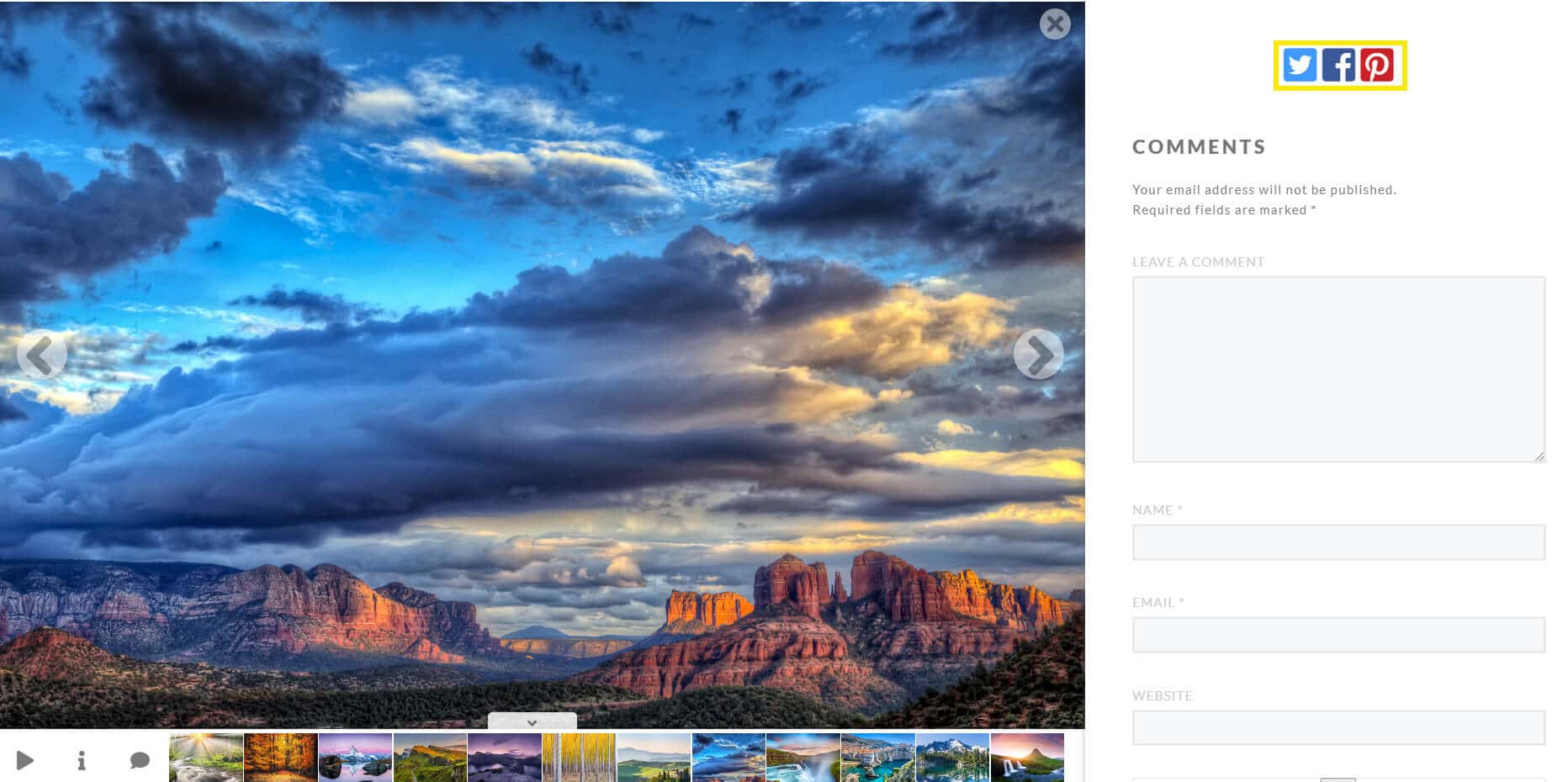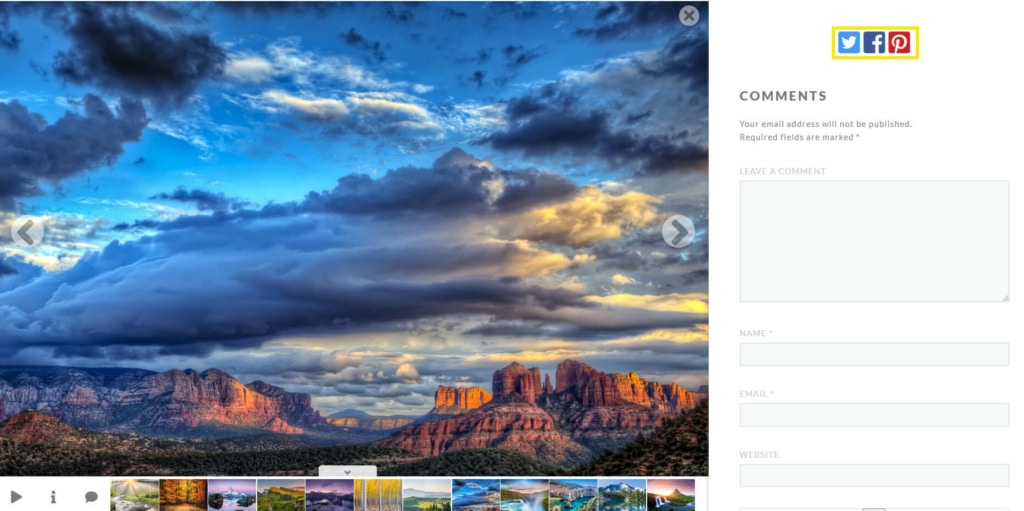 These buttons are also one of the easiest and most common ways to integrate social media with your website. Use a WordPress plugin such as NextGEN Pro. It adds social share buttons to your galleries: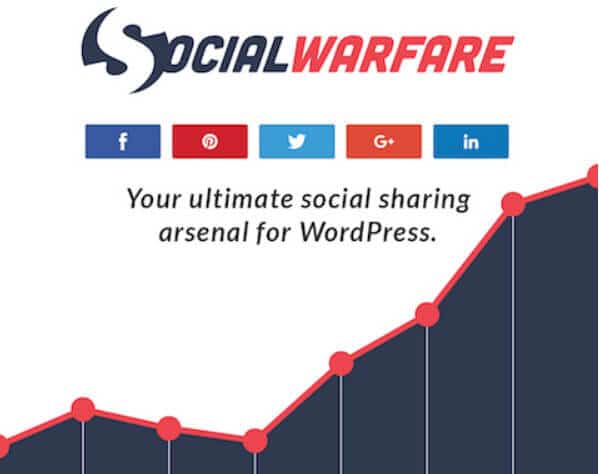 There are also tools such as Social Warfare that enable the sharing of blog posts. This lets you add social media buttons within your blog content, or as an additional menu.
3. Tag Your Customers
Posting high-quality images is a sound strategy for social media. Even better, tagging your customers in posts adds a human element that could boost your business.
If you post a wedding shoot, for example, you can tag the relevant past customer (with their permission). This shows your audience that you have happy previous customers: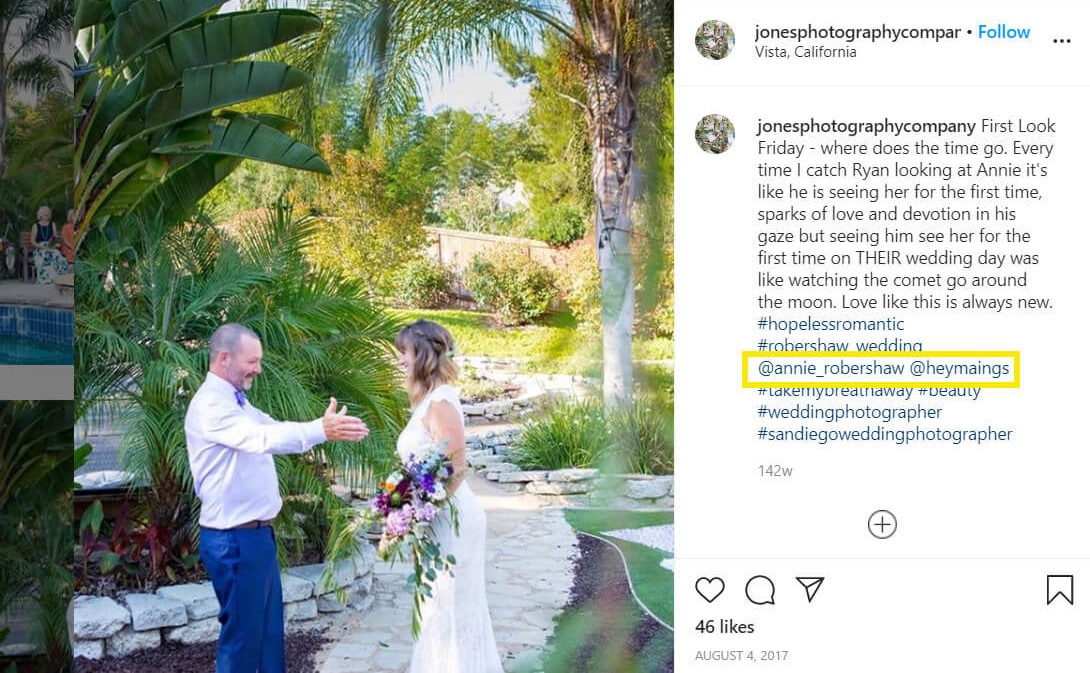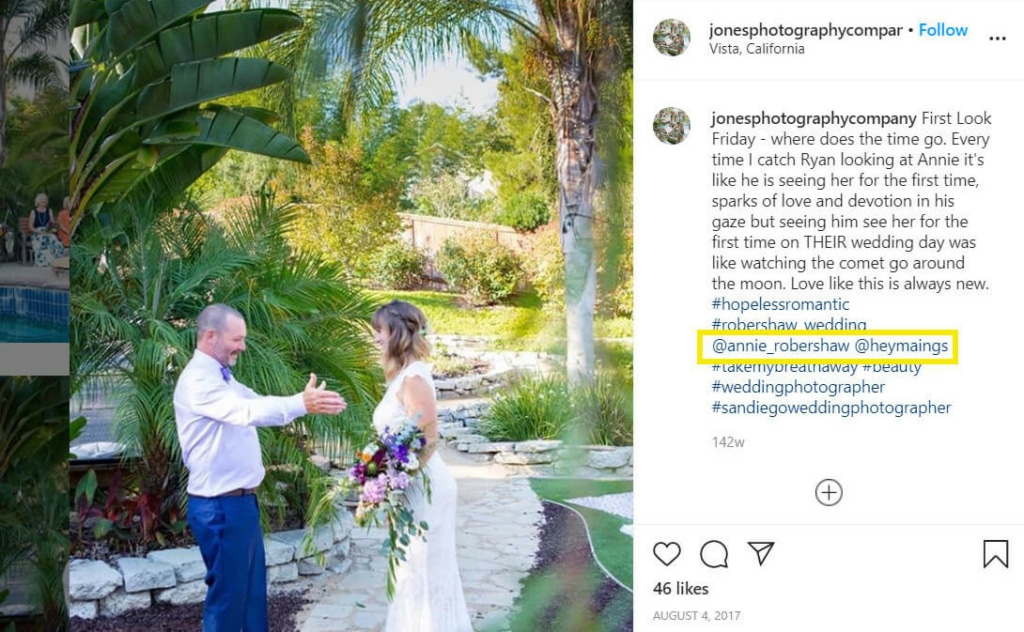 Tagging customers provide the kind of social proof that many consumers are looking for. If you have any customers who post your work on social media, you can also reach out and ask if they'll link back to your website. These posts represent free advertising, and 70% of people trust these types of recommendations.
4. Automate Social Media Posting
While posting on social media is important, it can be time-consuming and take you away from your work. To get that time back, you can consider automating your posting. Automatic posting keeps your profiles active while allowing you to focus on what you do best.
When you post content on your blog, you can automatically share it on social media. You can also use social media scheduling tools like WordPress to Buffer Pro:


Scheduling tools help you plan your social media posts well in advance, and create a content schedule that works for you.
Conclusion
Your website and social media presence should not be marketing silos that never meet. To get the most out of each, it's best to integrate them and ensure that they work well together. A cohesive social media presence can boost your visibility and provide social proof to potential customers.
If you want to integrate your website with social media, you can try:
Adding website links to your social media.
Adding social share buttons to your website.
Tagging customers in your posts.
Automating social media posting.
Do you use a different method to integrate your website with social media? Share it with us in the comments below!