If you want to start a photography business, choosing an area of specialty can be beneficial. Unfortunately, the type of work you're most passionate about may not be the most lucrative. If you want to be financially successful as a photographer, it's helpful to focus on growing industries.
Thanks to our increasing reliance on digital devices, e-commerce is one of the most profitable niches to target. Images play a critical role in the purchasing decisions of online shoppers. As a product photographer, you'll be contributing to the success of e-commerce businesses.
In this post, we'll discuss what e-commerce photography entails and the benefits of working in this niche. Then we'll provide you with three tips you can use to get started. Let's jump in!
An Introduction to E-Commerce Photography
Online shoppers aren't able to touch and inspect items like they could if they were shopping in a brick-and-mortar store. Instead, they must rely on product images to help inform their purchasing decisions.
That's where e-commerce photography comes in. It's the art of capturing high-quality images of products for online businesses to use on their websites.
There are plenty of opportunities in this niche. These images are the closest shoppers get to an in-store experience, so it makes sense for companies to invest in hiring skilled photographers to capture them.
Businesses may hire you to shoot their products specifically, which could lead to ongoing work. If a company you work for is satisfied with your images, they may want to bring you back to help with future collections.
Another option is to sell staged product images as stock photography. In this situation, multiple online retailers may purchase your generic photos to use on their own sites.
3 Tips for Getting Started with E-Commerce Photography
Since you already have an affinity for photography, learning your way around this niche likely won't be difficult. Let's take a look at three tips for getting started.
1. Invest in the Right Supplies and Equipment
You might already have some basic photography equipment, such as a camera and your preferred editing software. However, there are a handful of additional tools that can help make producing high-quality product images easier.
When it comes to e-commerce photography, sharpness and clarity are crucial. You might want to invest in a tripod, as it can help minimize blur. Also, you'll likely be capturing product images from multiple angles. A tripod ensures consistent positioning for product presentation: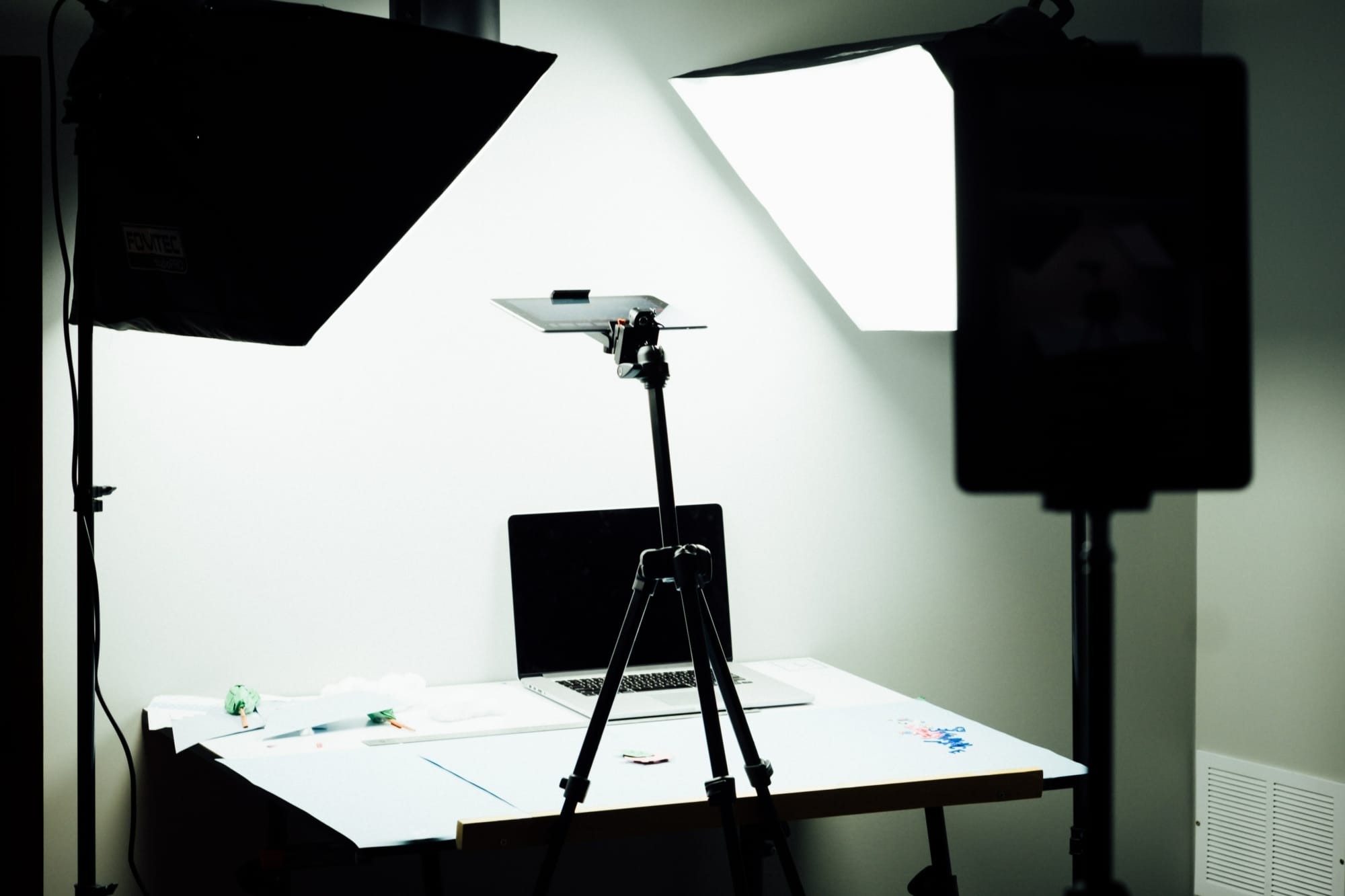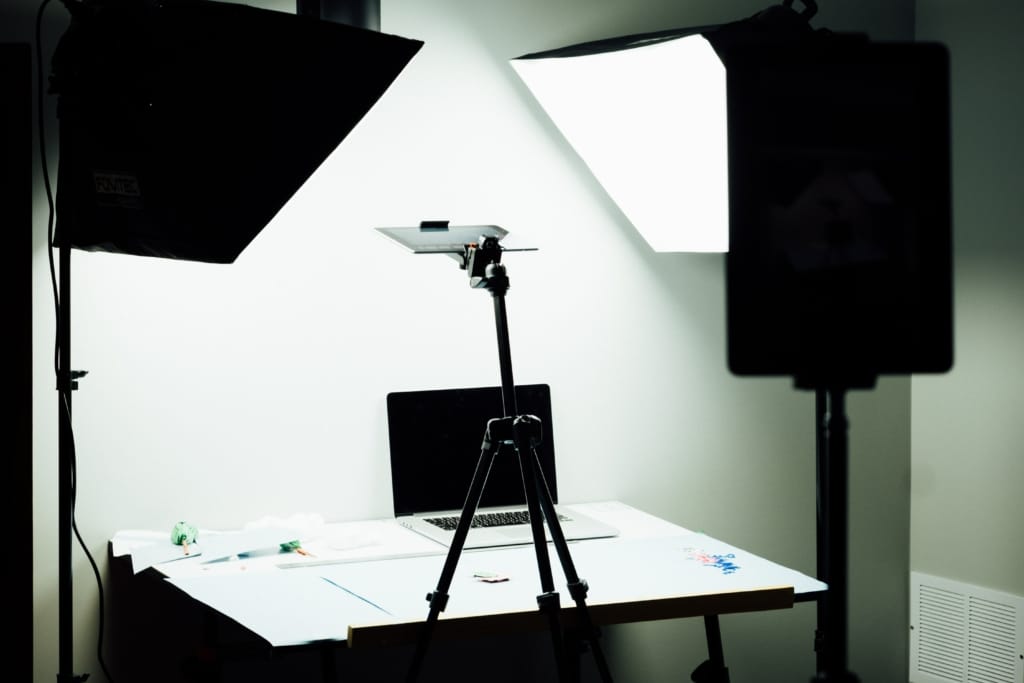 Since the products are the main focus of these photoshoots, it's best to avoid busy backgrounds. Neutral backdrops, such as white sweeps, eliminate distractions and make for easier editing. You can also use a blank canvas to create an infinity curve.
Many photographers prefer photoshoots with natural light. However, for product photography, you may need to consider artificial lighting, since it offers you more control and flexibility.
If a photoshoot spans several hours, for example, you'll likely have trouble keeping the lighting consistent across all your product images. We recommend using two soft lightboxes, one as the primary lighting source and the other to fill in shadows as needed.
2. Build a Product Photography Website
A website is a vital part of any photography business. You can use it to showcase your portfolio as well as sell your photos. While you could do this through a stock agency, distributing your images directly from your own site lets you keep all of the profit, not just a percentage.
If you're using WordPress to build your photography website, we recommend installing our NextGEN Pro plugin: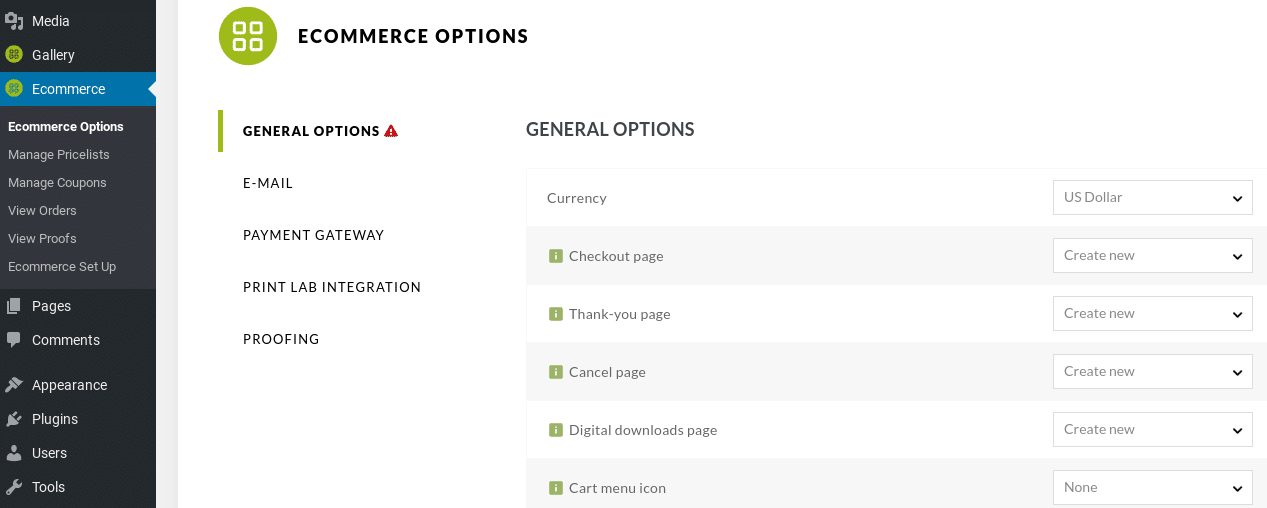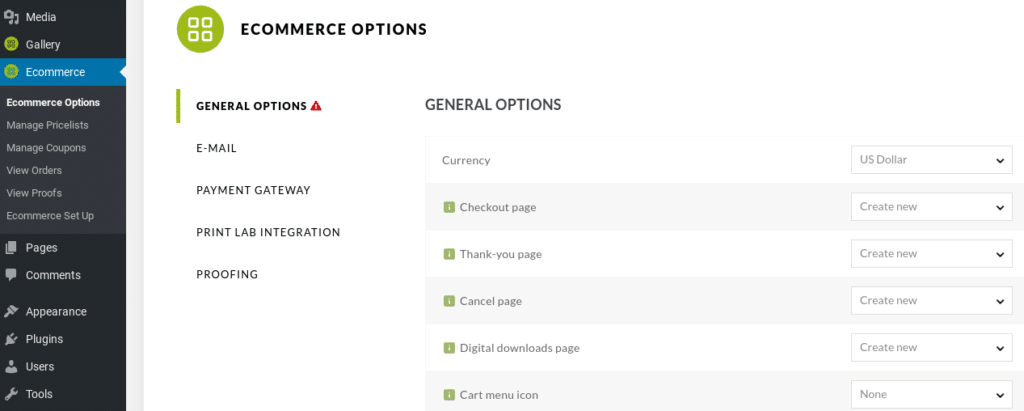 It includes a collection of gallery options you can use to display your images and organize them by category. If you're just starting out and don't have many photos to include in your portfolio, try experimenting with different items at home so you can show potential clients your skills.
After you install NextGEN Pro, you can also use it to create unlimited price lists with multiple payment gateways. Whether you're displaying pricing information for your services or your images, you may want to include a breakdown of the cost.
For example, you'll want to specify whether your fee covers multiple product images. You could also mention other work included in your rates, such as editing and retouching.
3. Create a Marketing Strategy to Connect with Potential Clients
Once you have the necessary equipment and your e-commerce photography website, it's time to start looking for potential clients. Sharing your work on social media can help boost your online presence and attract customers.
However, when you're first starting out, you may need to actively search for and reach out to prospects. If there are certain products or e-commerce markets you're interested in, try seeking out companies in those niches and contacting them to inform them about your services.
You may also want to look for new local businesses. For example, if there is a new restaurant or store opening up, it's worth inquiring whether they're in need of a product photographer.
You can also look on freelance job sites such as Upwork:


These platforms let you view the details of available projects, then apply to any you're interested in. This can be particularly helpful for building out your portfolio.
Another method worth considering is email marketing. When reaching out to your contact list, let them know about your new product photography services and how you might be able to improve their businesses.
Conclusion
The type of photography you specialize in will have a significant influence on the success of your business. That's why it's important to choose a profitable niche. As a product photographer, you can work with a wide range of clients. Plus, you can get started with minimal experience.
In this article, we discussed three tips you can use to succeed in e-commerce photography:
Invest in the right equipment and supplies.
Build a product photography website.
Create a marketing strategy to connect with potential clients.
Do you have any questions about e-commerce photography? Let us know in the comments section below!