I am speaking at Canada Photo Convention, taking place from October 4-6, 2016 in Toronto. I sat down with Jasser, who runs Canda Photo Convention, in his Photo Game Changers podcast.
In the episode we started digging a little into SEO for photography websites. It was a great discussion, and one that gives everyone a little insight into what I will be speaking about at CPC.
Listen to the episode of Photo Game Changers here. (no longer available)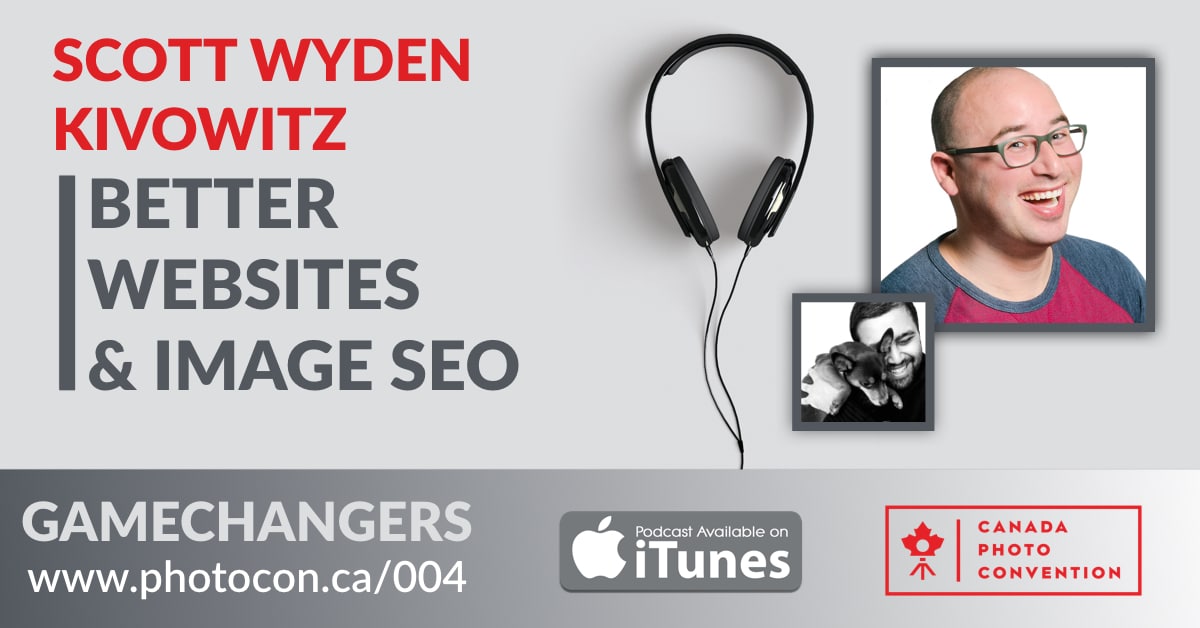 My class at CPC is called "Image SEO - It's More Than Just Images"
Here is a summary of what you'll learn about: Image SEO goes way beyond just images. In fact, it's less about the images and more about your overall search engine optimization. In this session you will learn about all the important factors that go into getting your images found on search engines. We will cover some of the basic elements of optimizing images specifically, to what else helps increase your rankings and chances for image visibility across the most popular search engines.