Your portfolio can go a long way in helping you demonstrate your skills and land new clients. However, if you don't have a photography e-commerce site, you're missing out on an opportunity to grow your business.
Thanks to the internet, photographers and other creatives have more ways than ever to boost the profitability of their professions. Incorporating an online store into your photography website presents the opportunity to reach a wider audience and expand your client base.
Let's take a look at three reasons you should consider an e-commerce site as a photographer. Then we'll give you some helpful tips for getting started. Let's jump in!
Why Every Photographer Should Have an E-Commerce Site (3 Reasons)
There are many reasons to launch a photography e-commerce site. Here, in no particular order, are three major ones.
1. There's a Growing Demand for Online Photography
Today, many people prefer shopping online for the things they need. This includes both products and services.
If a person is looking to hire a photographer, the first place they're likely going to search is the internet. Of course, it's useful if people are able to discover your services through your website.
However, e-commerce functionality lets you use your website to sell your photos, not just your services. You're not limited to digital downloads, either. There are e-commerce options you can use to automate print fulfillment as well.
Right now, there is a growing demand for online photography, particularly stock photos. Product images are a critical aspect of business and retail websites, so many companies are willing to pay for them. With an e-commerce website, you can take advantage of this trend.
2. You Can Earn More While Doing Less Work
E-commerce sites are more or less self-service machines for customers. Shoppers handle the browsing and checkout processes on their own, which can help eliminate some of the work of selling to and interacting with them on your end.
Once you get your photography e-commerce site up and running, it can serve as a recurring source of both new clients and income. With help from proper Search Engine Optimization (SEO), people will be able to find your site, shop your content, and complete purchases.
In the meantime, you can focus on other important tasks, such as in-person photoshoots. Just keep in mind that an e-commerce site doesn't have to take the place of your existing business model. It can simply be an extension of it.
3. It's Easy to Add E-Commerce Functionality Using Plugins
One of the advantages of using WordPress to build your website is the variety of plugins available. There are countless ways you can use these tools to enhance the design and functionality of your site.
From advanced gallery and album options to image optimization and compression, there are few tasks you won't be able to tackle with help from a plugin. Plus, they're usually easy to find and install, especially in the WordPress Plugin Directory:

Plugins are especially helpful when it comes to setting up an e-commerce site. For example, you can use various extensions to integrate WordPress with different payment systems, as well as adding advanced shopping cart and checkout features.
How to Get Started With E-Commerce on Your Photography Site
Perhaps you've already made the decision to expand your photography portfolio site into an e-commerce store. However, now you're left with figuring out how to go about it.
The good news is that, with the right tools, adding e-commerce functionality to an existing WordPress photography site can be quick and easy. To get started, we recommend using our NextGEN Pro plugin: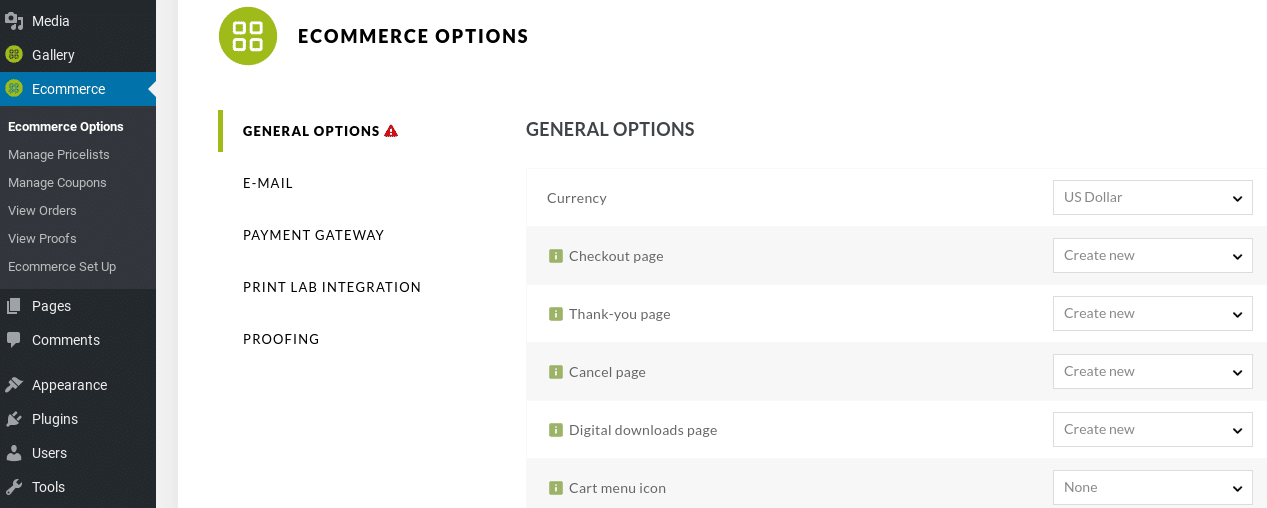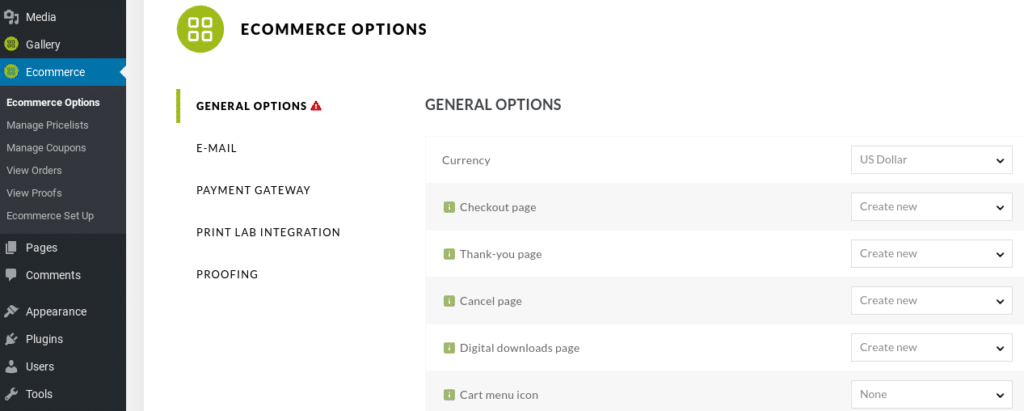 NextGEN Pro includes everything you need for a photography e-commerce site, such as features and extensions for:
Creating price-lists
Setting up secure payment gateways
Enabling digital downloads
Configuring sales tax
Automating print order fulfillment
Our plugin isn't only for e-commerce purposes, either. It also comes with a collection of premium galleries and albums, image protection options, and social sharing and image commenting capabilities to improve your photography site.
If you currently use our free NextGEN Gallery plugin, you can easily upgrade to a premium license. You can also purchase NextGEN Pro directly from our website.
Conclusion
As a professional photographer, you already have the talent needed to impress and serve your clients. The key is knowing how to share your work to generate as much business as possible. In today's digital environment, that means creating a photography e-commerce site.
In this article, we discussed three reasons every photographer should have an e-commerce site:
There's a growing demand for online photography.
You can earn more while doing less work.
It's easy to add e-commerce functionality using plugins.
Do you have any questions about photography e-commerce sites? Let us know in the comments section below!