Sometimes finding the photography website templates you want is much easier when you pick a company that provides many child themes and presets.
This way you're not limited to just one theme for the long haul, and you have the ability to change the look of your photography website at any given time.
Photography website templates come in all shapes, sizes, colors, functionalities, friendliness and so on.  By friendliness I mean cross browser and cross devices.
Below I am going to share some of the top WordPress theme developers that have a variety of photography website templates.  Each one has a collection of themes, child themes and presets available for purchase and some for free.
Simply click on the graphic for each company to visit their websites and demo their photography website templates.
Companies With Photography Website Templates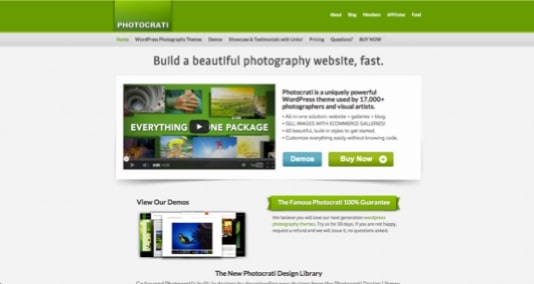 How can we not share our own photography website templates?  The Photocrati theme is very different from all the rest.  I say that because the Photocrati theme is one WordPress theme with many built-in presets and downloadable presets.
The Photocrati theme comes with 60 built-in presets (styles), has over 17,000 photographers who take advantage of the simplicity and ease of customization.  The theme is designed specifically for photographers so they stop fussing with their websites and get back to doing what the do best... make photographs.
At $89 for the theme and all 60+ presets the Photocrati theme is a fantastic option.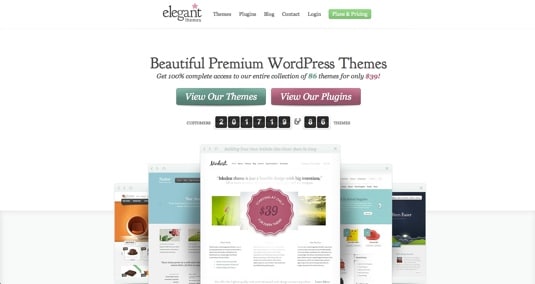 Elegant Themes is a very popular theme shop on the market and have a few photography website templates under their belt.
They utilize WordPress features like the media library in order to create galleries.  Some of their themes also use built-in sliders for slideshow type effects.
The theme collection at Elegant Themes is a low price of $39 or $89 if you want the original Photoshop files to further customize your website.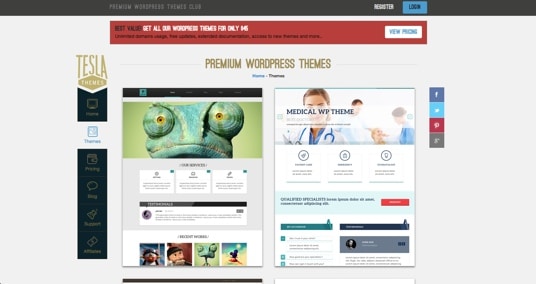 Telsa Themes is a new company on the block who sells one theme for $35, their entire collection for $45 or $65 with the Photoshop files.
Tesla Themes was created to offer modern designs at a low price.  Because they are still kind of new they don't have many themes but the ones they currently offer are very neat.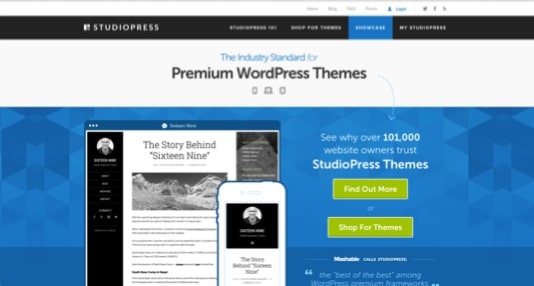 StudioPress is one of the leading WordPress development companies out there.  Their Framework, Genesis, is used by some of the largest companies and many photographers as well.
StudioPress usually designs their themes with a specific niche in mind like magazines, news sites, photographers, bloggers and more.
The StudioPress photography website templates are not your typical photography themes that you would imagine for photographers but are well worth seeing.
The StudioPress themes range from $80-$130 or $399 for the entire package.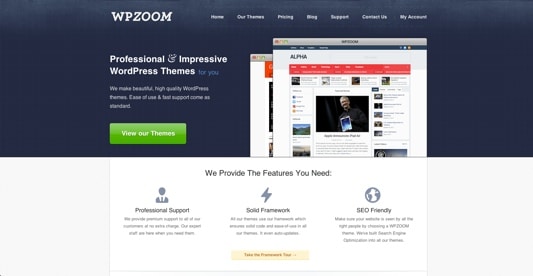 WP Zoom definitely makes impressive WordPress themes, as their banner states.  Their photography website templates are more portfolio themes than specific photography themes but still worth mentioning.
They have a very different pricing structure than the others I've already mentioned.  WP Zoom charges $75 for one theme, $125 for one theme with the Photoshop files and $199 setup fee + $19 per month for their membership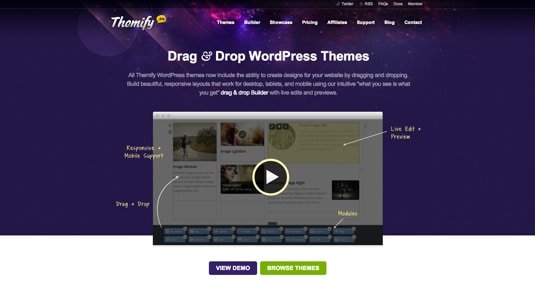 Themify has a variety of photography website templates ranging from flat design to full screen and even metro design like Windows 8.  Their prices range from $69 to $89 depending on the package and whether you want the Photoshop files or not.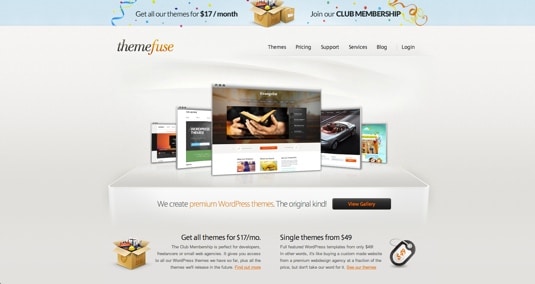 Themefuse has a variety of photography website templates and portfolio themes and has a similar pricing structure to that of WP Zoom. Themefuse charges $49 for a theme, $79 with the Photoshop file and $199 + $17/month for the club membership.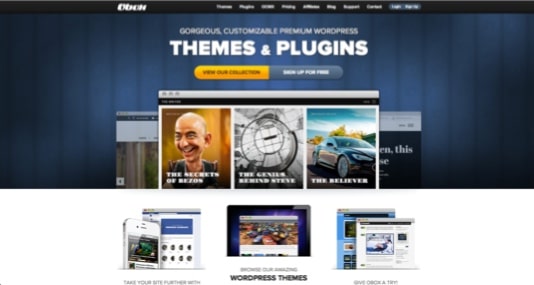 Obox Themes has created a variety of portfolio style WordPress themes.  There is one particular photography website template that stands out above the others, and it's called Picks.  Obox sells their themes for $139 for the Photoshop file and editable CSS file or $19 a month for their full club membership.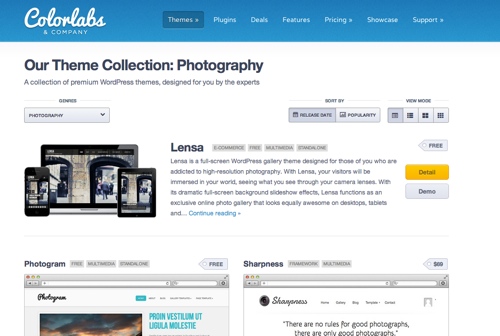 Colorlabs offers a variety of photography website templates ranging from free to $69. They also offer bundles ranging from $99 to $239.
So as you can see there are a variety of great options to choose from.  Each theme company has a variety of themes, child themes and presets to make your photography website stylish.