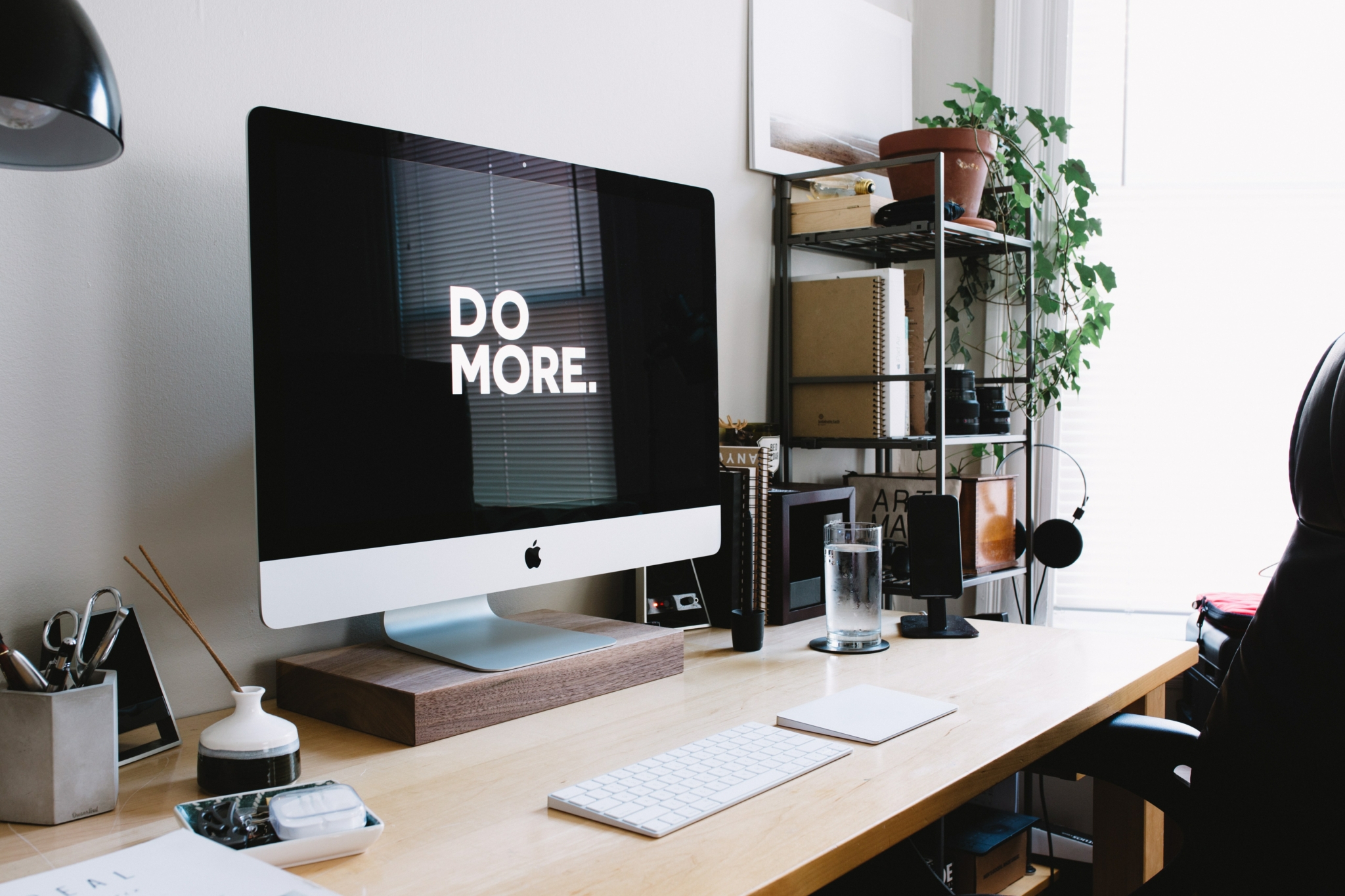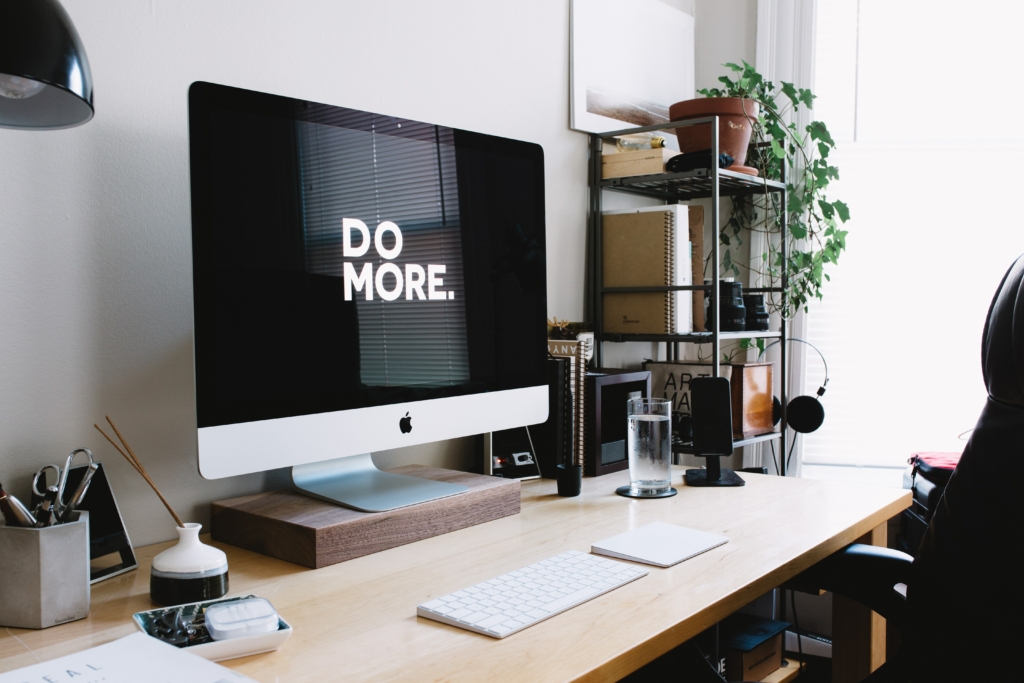 As a photographer, your work doesn't end with taking stunning images alone. A lot of steps go into submitting a photography job successfully. And post-processing makes for an integral one! It not only helps you to enhance the look and feel of your images but also helps you to give them a final touch of perfection. However, more often than not, it is managing this task that seems to take a toll on the workflow of a photographer. Especially, if you find yourself caught up in countless projects and photography sessions. So, if you want to keep your stress levels under control and deliver your projects on time without compromising on their quality, here's something you can do to simplify the entire process. Let's find out what they are!
Understanding The Three Stages Of Production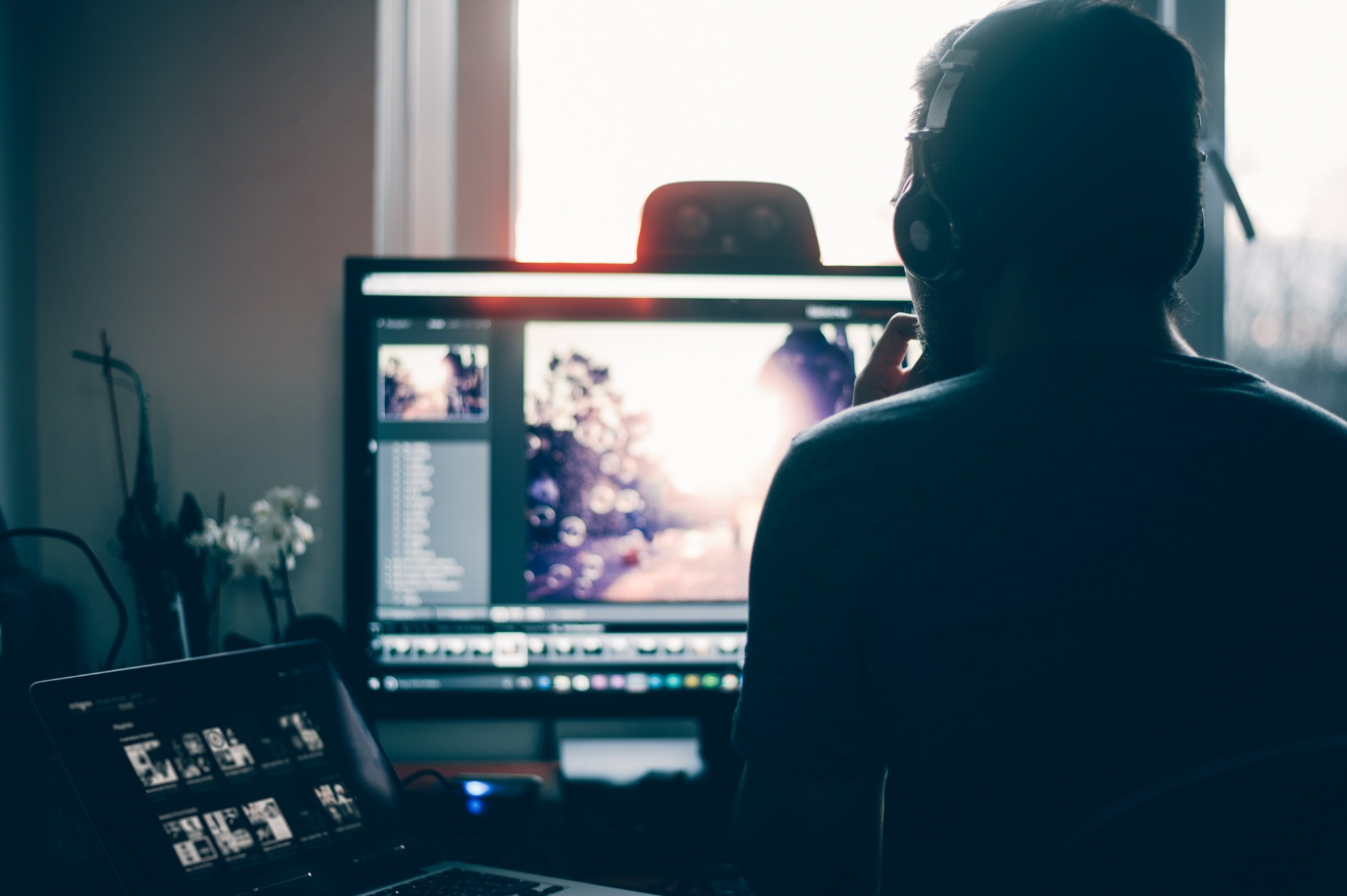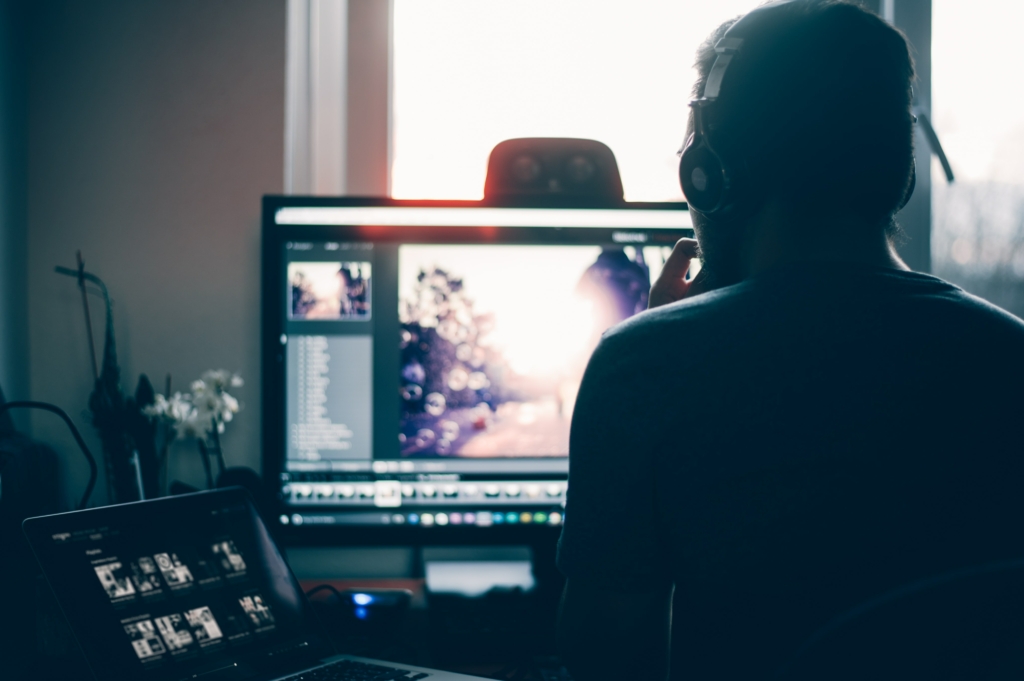 Right from signing a photography contract with your client and planning for the assignment down to the photo shoot, editing, and image delivery - the entire workflow of a photography job can be broken down into three distinct sub-categories. Let's take a look at what they are:
Pre-Production: Everything that you may do to prepare and plan better for the production phase of your work forms a part of the pre-production stage. This could include finalizing the contract, logistics planning, preparing a shot list, creating a budget, renting gear (if required), hiring a second shooter and assistant (if needed), location scouting, getting permits (when necessary), etc. As easy to skip as it may seem, this stage plays a pivotal role in the execution of your work.
Production: Production is when all your planning comes to action. The photography, the lighting setup, and following the shot list - everything that is a part of your photo shoot or contributes to the day falls under this phase. Shoot, reflect, and shoot!
Post-Production: The last phase - and the stage that is the focus of our topic today - is post-production. As the name implies, it includes all the action items that are required to be done once you are done capturing all those stunning images on your camera. Post-processing or editing is a major part of it. However, there are many other tasks that form part of this stage - sorting, backing up files, editing, printing, and image delivery.
Also Read: Photography Workflow: A Plan Of Action From Pre- To Post-Production
How To Manage Post-Processing Efficiently
1. Create A Post-Processing Workflow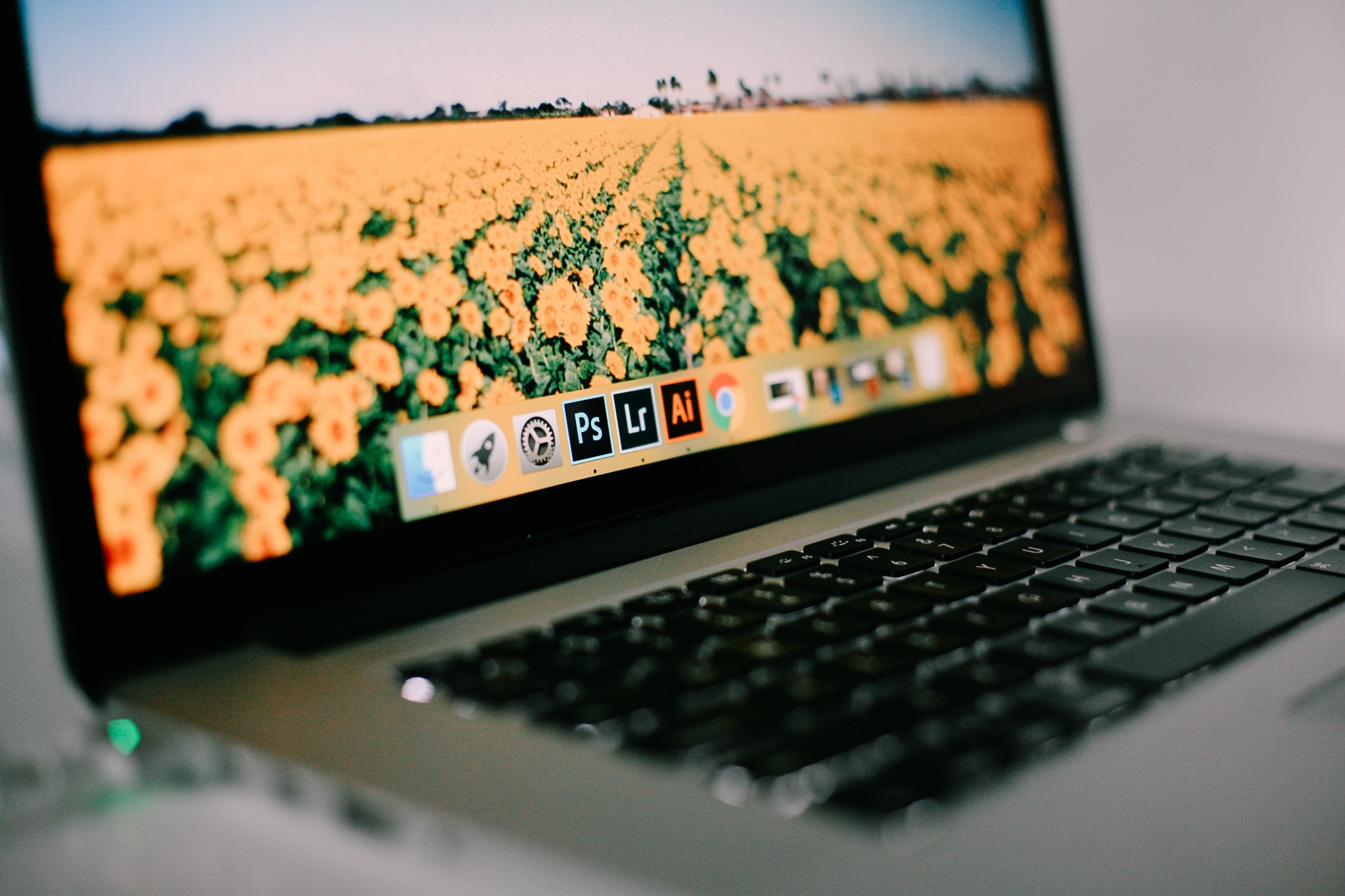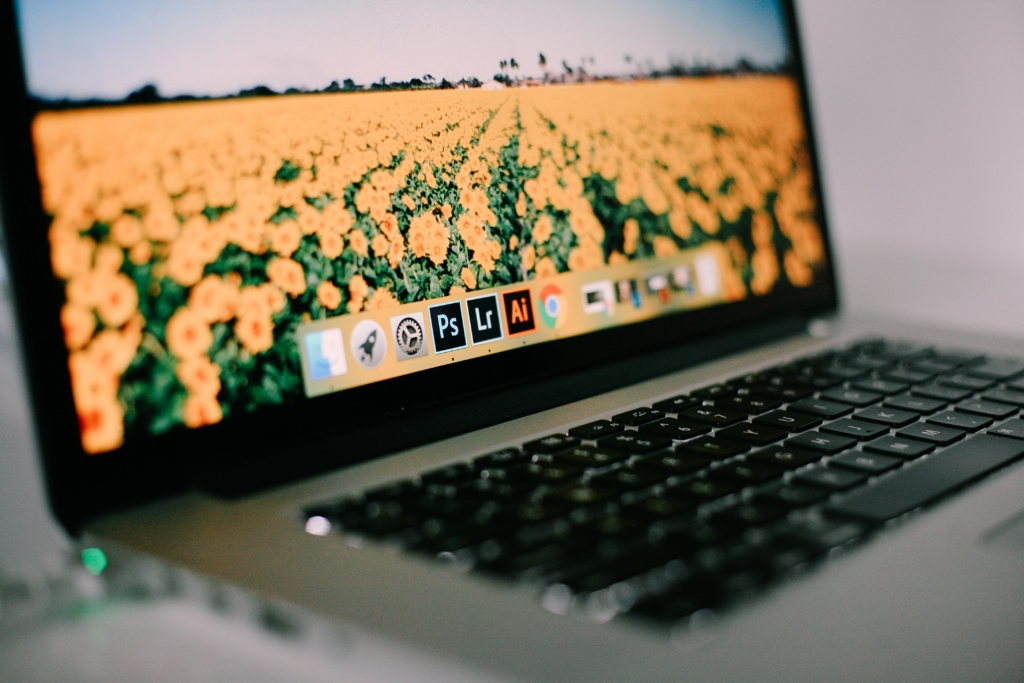 What's the need for a photography workflow, you ask? None, when you just have a few images to edit once in a blue moon. However, if you establish yourself as a professional photographer and often have projects lined up one after the other, with more than a thousand images under each project, creating a post-production workflow is the need of the hour. Not only does it help you stay organized and streamlined but also it takes the guesswork out of the process. That way, you know what the next task is, how to proceed, and what's the deadline. Moreover, it eliminates or reduces the scope of error since you follow a checklist or a guide that directs you through the process. The more organized you are, the lesser the chances of missing out on a step! It might require some time to create a workflow that works for you and your projects, but a little time invested now could help you save a lot of time - and headache - ahead.
2. Pick The Right Software
Lightroom, Photoshop, Skylum Luminar, Canva - there are multiple photo editing software available in the market. Wondering which is the right one for you? Only you can decide that for yourself. All of them can help you achieve stunning post-processing results; however, you need to assess your requirements and the ease of use while zeroing in on one of them. See which software works as the best fit for your editing needs. Also, consider how familiar you are with the software interface. If you have a team of people who help you out in editing, try to have them all work on the same software to avoid running into compatibility issues. You don't want those last-minute glitches while importing your images from one system to another with a deadline breathing down your neck, right?
3. Give Editing Software Assistant Tools A Try!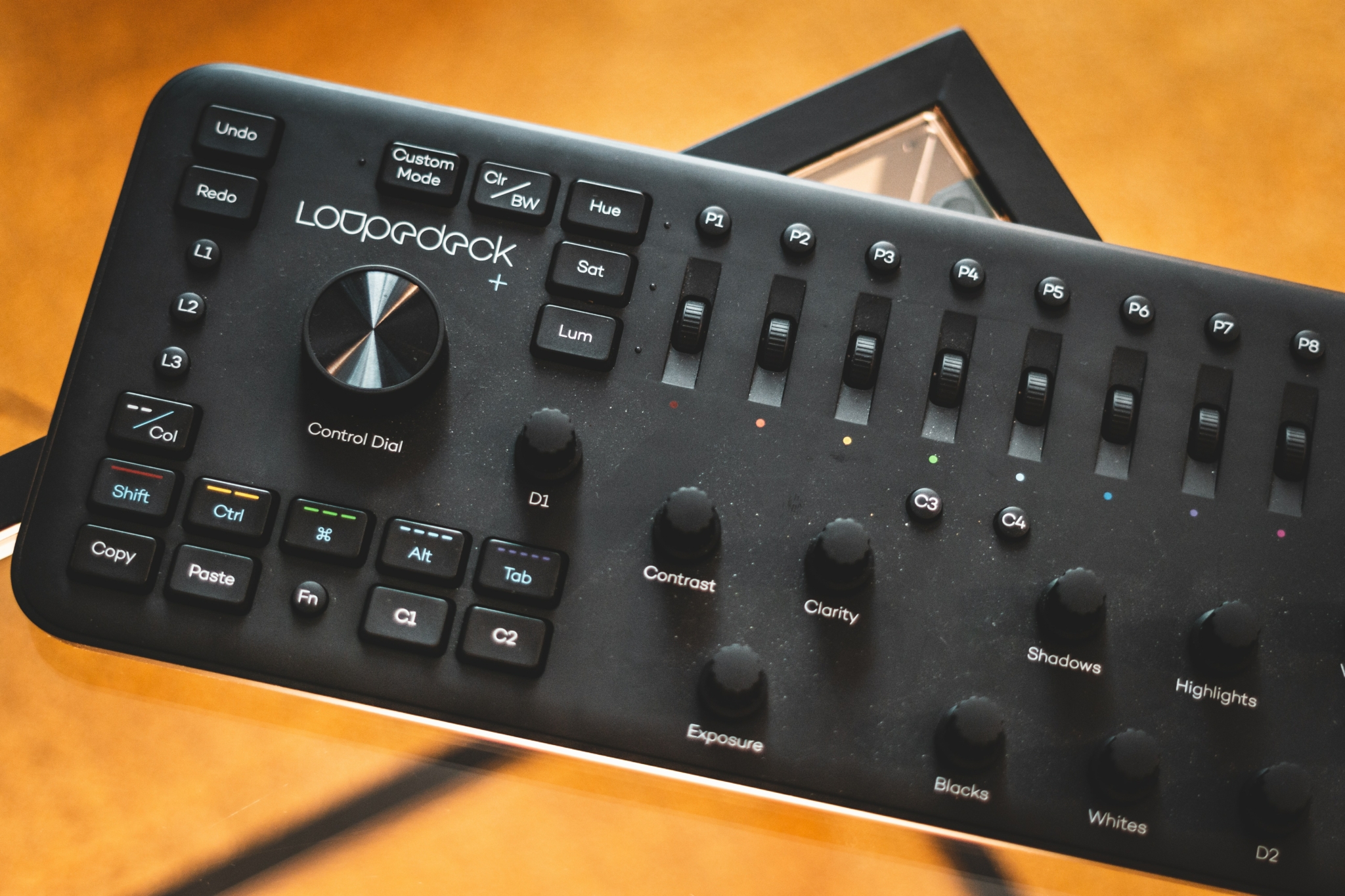 Want to gain more creative control while editing in Adobe Lightroom? There are some assistant tools that could help you achieve that and so much more! One such desktop tool is ImagenAI. It is a tool driven by artificial intelligence (AI) that captures your unique editing style and applies the same format to your future edits. This powerful AI-driven tool can help you tremendously boost your post-processing productivity. Want to learn more about this tool and how it can help you? Visit the ImagenAI website.
Another tool that can help you scale up your editing efforts is Loupedeck. Loupedeck offers a range of products that can help you be more efficient, effortless, and faster while editing. It features an intuitive photo and video editing keyboard console that is customized to make editing in Adobe Lightroom a seamless experience. The console helps you make precise adjustments with instant control at the ease of your fingertips. You could learn more about this particular tool on the Loupedeck website.
4. Set Clear Expectations & Guidelines
This could be an optional step. But if you want to stay away from exchanging notes on your style and brand vision with your team right before delivering a project, we suggest you add this to your work checklist. Because, if you are working with a team of editors, it can help to have set expectations and clearly defined brand style guidelines. This could be helpful in providing streamlined and on-brand results time and again, project after project. Moreover, your brand style guideline acts as a reference point for your editing team and helps them steer clear of confusion on style points.
5. Organize Your Files
Believe us when we say this - a messed-up catalog can derail your editing timeline. And when you are looking to speed up your entire editing process and make it efficient, good organizing skills could be your ideal companion. Start by sorting your files and project-specific folders in a defined manner. The same goes for renaming them. Remember, there are multiple ways in which you can organize and rename your files, the key lies in finding which one works best for you, and then being consistent at its application.
6. Batch Edit Photos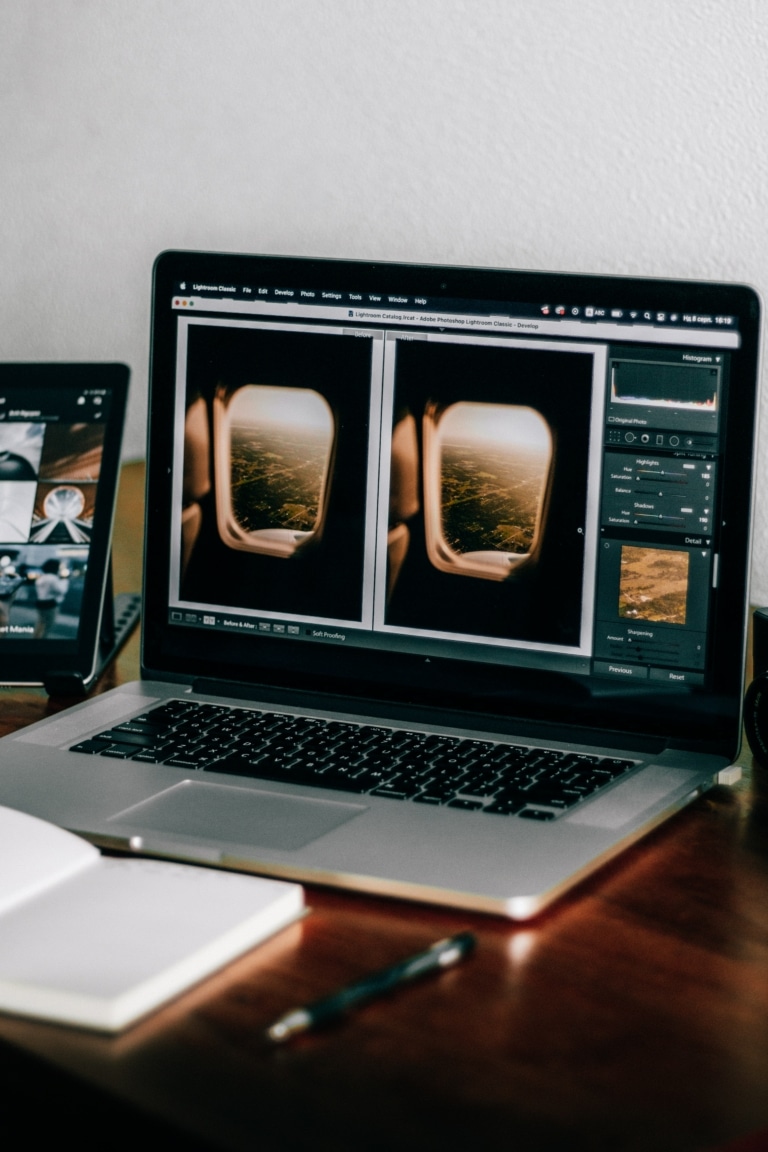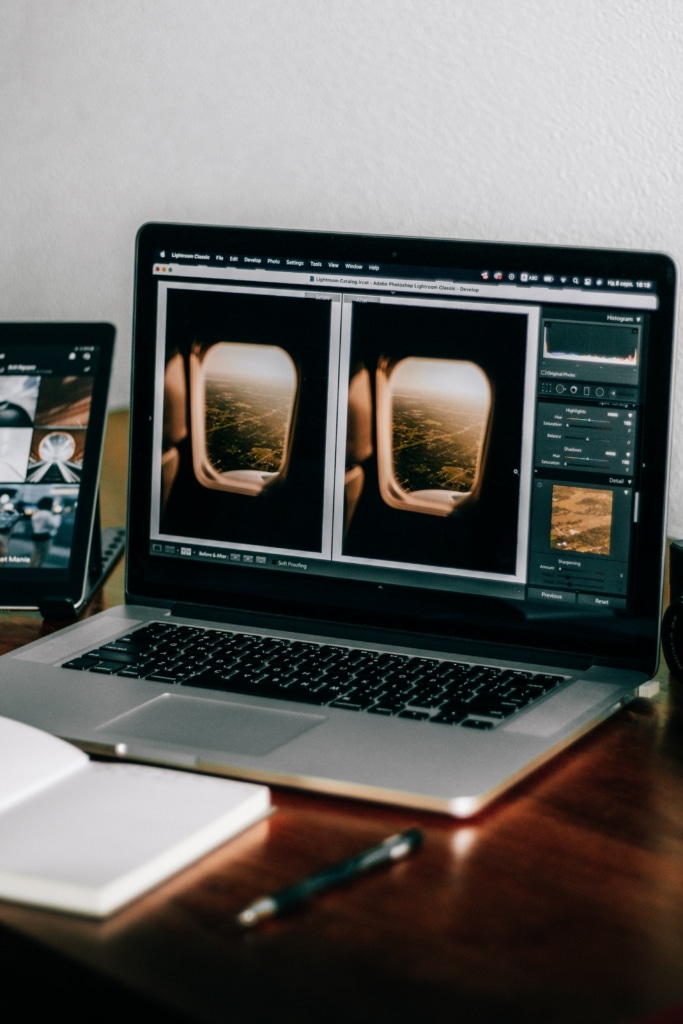 Wish that you could just duplicate an editing action and simply apply it to other photos with similar lighting conditions? Well, batch editing can make that possible. Batch editing technique allows you to record a set of editing actions that you can later apply to other files with the ease of a click. This process can help you substantially speed up your post-production workflow. However, it is important to keep in mind that even though it is a great way to edit multiple images in one go, batch editing is best used for editing images with similar lighting conditions and ambiance. Therefore, we recommend you be mindful of the images that you are selecting for batch processing.
Here is a brief rundown of how you can incorporate these changes in Lightroom and Photoshop:
In Lightroom:
Select the images: Develop module > Select the images you want to batch edit.
Edit: Hit Auto Sync > Start editing the image displayed as you would want the others to be edited too. As you edit the displayed image, the same actions will also be applied to the selected image files.
Note that this is just one of the multiple ways in which you can batch edit images in Lightroom. Click here to get a better understanding of what they are.
In Photoshop:
Create a new action: Go to Window > Actions > Actions tab > New Action.
Name the action: Give your Action a name and then assign a shortcut key through Function Key and press Record. Note that hereafter, every action you make will be recorded.
Stop recording: Once you have edited your file - Go to Action panel > Hit the Stop Icon.
Run the action: Preferences > Run Action > Default Actions > Select the recorded Action > Run.
7. Outsource
Does editing sound like too much of a hassle to you? Or, do you still seem to be facing a time crunch in incorporating this task into your workflow? If so, let us assure you that you need not panic. Outsourcing is there to rescue you! Outsourcing this part of your photography workflow could help you cut down on the hours that you'd have otherwise spent on editing and color-correcting your images and straightaway move to delivering the ready images to your clients. Outsourcing your photo editing task could free up a lot of your precious time - time that you can utilize in networking, marketing, scaling up your business, and bagging new projects, or simply learning a new skill - or even just unwinding.
In the long run, this could be beneficial for your business as you spend more time working on it - and not in it. There are many photo editing companies that help professional photographers to lessen their post-production workload. One such company is ShootDotEdit, which offers quality post-processing services to wedding photographers. From culling to color correction and color grading - it helps you get the job done within the turnaround time of five days or less.
Also Read: Outsourcing In A Photography Business w/ Jared Bauman
A Look At The Post-Processing Workflow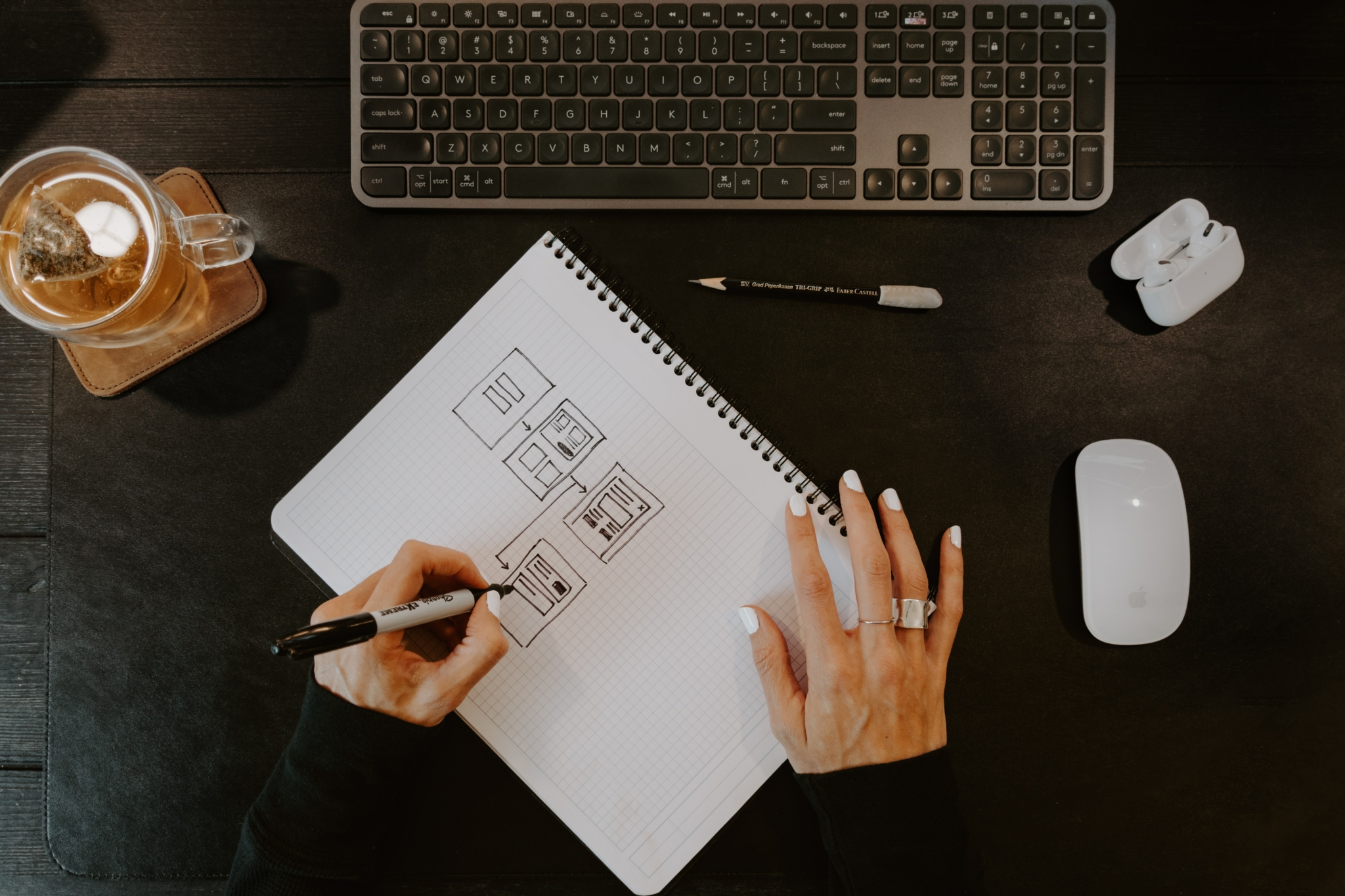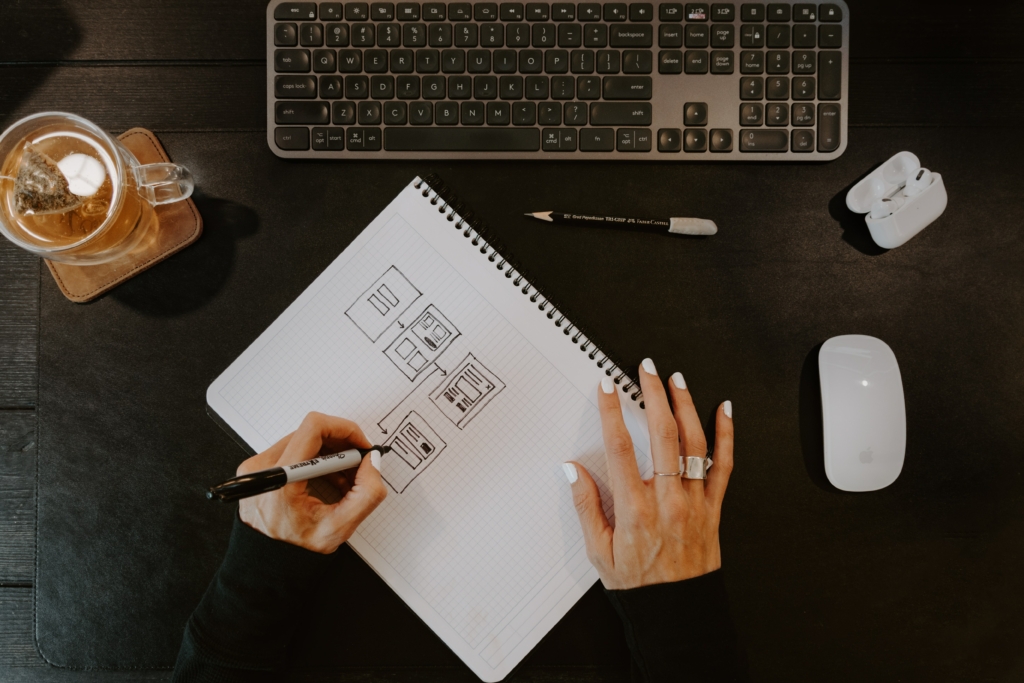 Note that your workflow can differ as per your specific requirements; however, given below is a basic outline of some of the tasks that often form a part of the process:
1. Save & Back Up
Whether you are a wedding photographer, a landscape photographer, or a commercial photographer, without the image files, there is no question of post-processing them. After you have wrapped up a photo shoot, the first thing you would want to do is save and back up your image files, almost immediately. Why? Because things do get lost and files do get corrupted sometimes. So it is better to be prepared than be sorry later. Transfer all the files to your computer as well as a hard drive. Another good option is to back them up on cloud storage. Also, don't forget to keep a count of the number of images that you are transferring to avoid misplacing them. Once you have transferred and saved the images, the next task would be to segregate them into multiple folders and name them as per your ease of understanding. That way, you won't have to go hunting for a single image buried under a pile of hundreds of others.
2. Import & Sort Files
The next step in a post-processing workflow is often importing your images to a photo editing software. The steps to this process, though often similar, differ for different editing tools. To import photos in Lightroom, you can either opt to insert an SD card to a card reader or simply connect your camera to the computer/laptop. Then, follow these steps: Open the Lightroom app > File > Import Photos and Video > Select your file source in the Import Dialog Box > Choose how you would want your images to be added in the Lightroom Catalog (Select any - Copy as DNG, Copy, Move, Add) > Select the images > Click on Import.
When it comes to sorting your images, Lightroom offers various options. You can opt to assign keywords to your images, rate or flag them, stack them as per a specific camera model, and add a location tag. To learn more about this feature and how to better organize images using it, give this blog a read.
3. Culling
When you capture an event, you take multiple images. But not all of them make it to your final list of selected images that you're going to deliver to your client. You might want to weed out those blurred, out of focus, duplicate, or misaligned images even before you get to the editing process. And to help you do that, you need to spend some time culling your images. By doing this, you'd save yourself a lot of time and effort of not editing images that you're going to ultimately discard.
4. Editing
Finally, we come to editing - the core and integral part of your post-processing workflow. There are various aspects of editing an image - cropping, resizing, color correction, color grading, photo manipulations, skin tone fixing, object removal, photo blending, etc. However, not all of these aspects might be needed for all the images that you edit. So be mindful of what is required and edit accordingly. Remember, editing is done to enhance the look and feel of an image - not to completely alter it (unless that is what your client brief is, or you're trying to entirely reimagine a photo!).
5. Export Files
Once you are done editing your pictures, the next step would be to export your images from the photo editing software to your computer or your hard drive. Some of the things to keep in mind while exporting the images is to make sure that you have specified the image format, image size, and resolution. In Lightroom, you can export your images in different ways for different settings. If you want to learn more about these settings, you could take a look at this article here.
Further Read: The Best Photo Editing Software For Beginners
Like we said before, a lot is left to do even after you have taken that one final shot. And post-processing is your way of ensuring that you get those tasks done in a seamless manner. And depending on your workload and work requirements, it could either be a process involving only a few of these steps or a complex mix of action items. And with all the step-by-step breakdown of the processes involved in the post-production workflow, in this blog, we tried to simplify the course of action for you, irrespective of work requirements. We hope you found the information we shared here helpful and benefit from incorporating them into your workflow! Do you have any go-to tricks to ease your post-production workload? Let us know about it in the comments section below!