Note: As of 7/8/19 we have learned that the extension is no longer available.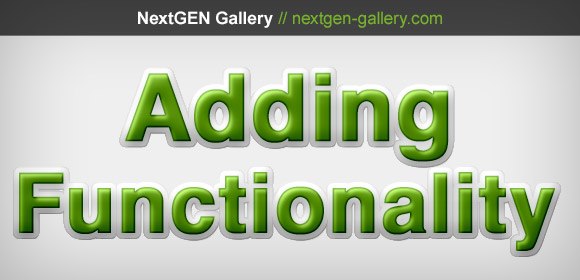 NextGEN Gallery Voting is a free plugin in the WordPress directory that adds a voting feature to your galleries. What's great about the free plugin is that it provides a few options for voting styles.
Star rating
Dropdown box
Like/Dislike images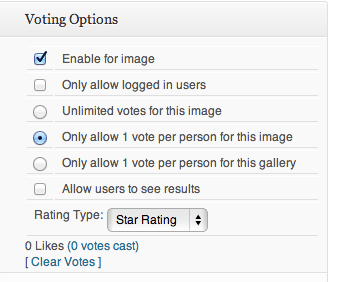 There are some features that the free plugin lacks, that could be useful for users and that is where the $5, premium plugin comes into play. By installing the premium plugin alongside the free voting plugin, it adds some great new features.
A "Like" voting options
Ability to add your own "Like" graphic to replace the default one
Batch control for adding voting options to all galleries
Batch control for deleting all votes
Multiple voting options: vote on color, vote on male vs female, etc. (make your own options)
Ability to edit the messages your users see during the voting process, like changing the term 'Like', to 'Vote'
Export option sending to a CSV file
It's important to note that in order to use this plugin, you must use a custom NextGEN Gallery template with the PHP line supplied with the free plugin.
I had a chance to spend some time with the premium version and have to say that for $5, it's a real bargain. It adds some impressive functionality to NextGEN Gallery. With some Photoshop work, I was able to create an elegant proofing solution with NextGEN Gallery and Voting Premium.
If NextGEN Gallery Voting Premium interests you, click the link below to pick up your copy.
Download Voting Premium