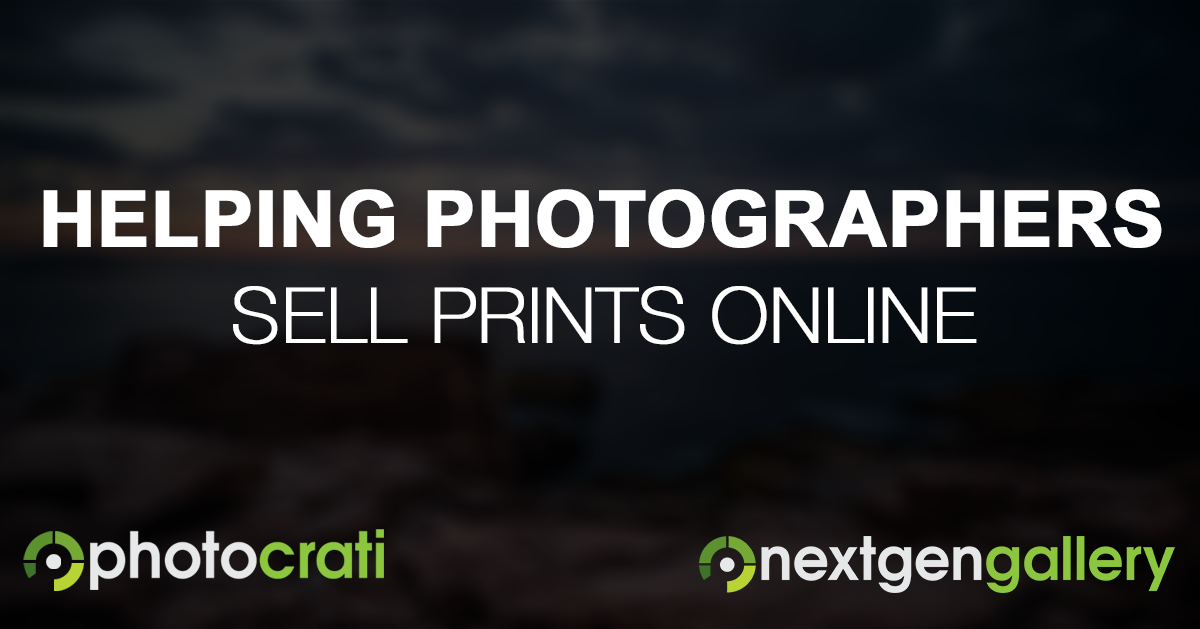 We often find many photographers who use WordPress to power their main websites, coupled with a 3rd party service like SmugMug, Zenfolio or PhotoShelter.
We, at Photocrati / NextGEN Gallery, feel that this is really due to poor education and potential some product scarastity from the WordPress community specific for photographers. Because with proper education and the right tools, photographers could do just about everything they do with the 3rd party services on their own WordPress website.
You don't need a 3rd party service, you need a WordPress solution
You need a solution coupled with the education to make sure you understand just how simple things can be.
You need a plugin that is designed for you, photographers with easy and powerful photo management, proofing and ecommerce. You need lab integration (guess what, we're working on that part!). Everything you need, as a photographer, exists at the moment. Except lab integration (for now).
But you also need the reliability from a hosting company. Servers that can deliver your site and photos at a fast speed with minimal or no downtime. I recently wrote about this on my blog. Learn about the NextGEN Gallery recommended hosts.
Squarespace vs WordPress
One thing we have heard in the past and present is how much Squarespace is easier. When you really think about that comment, you really need to look at the two platforms side-by-side. Yes Squarespace is easy and it's familiar and it has beautiful designs.
So is WordPress.
If you look at the Site Editor of Squarespace you might notice how similar it looks to the WordPress customizer, which is being adopted by more and more themes.
Themes like Divi and X are bridging the gap between the unfriendly and the friendly. The uncommon and the common.
Plugins like Aesop Story are adding similar storytelling layouts to any theme you choose, including the Photocrati Theme.
Front end editing is also coming to WordPress and already available through plugins.
You could even say WordPress is more flexible and powerful with plugins like Gravity Forms and APIs like the REST API all opening the doors to new and amazing things.
It's the open source licensing and developing and the ability to do nearly anything with a WordPress website that makes it so much more popular than Squarespace and other solutions.
But WordPress does come with maintenance, but that's where education and purchasing the right products come into play.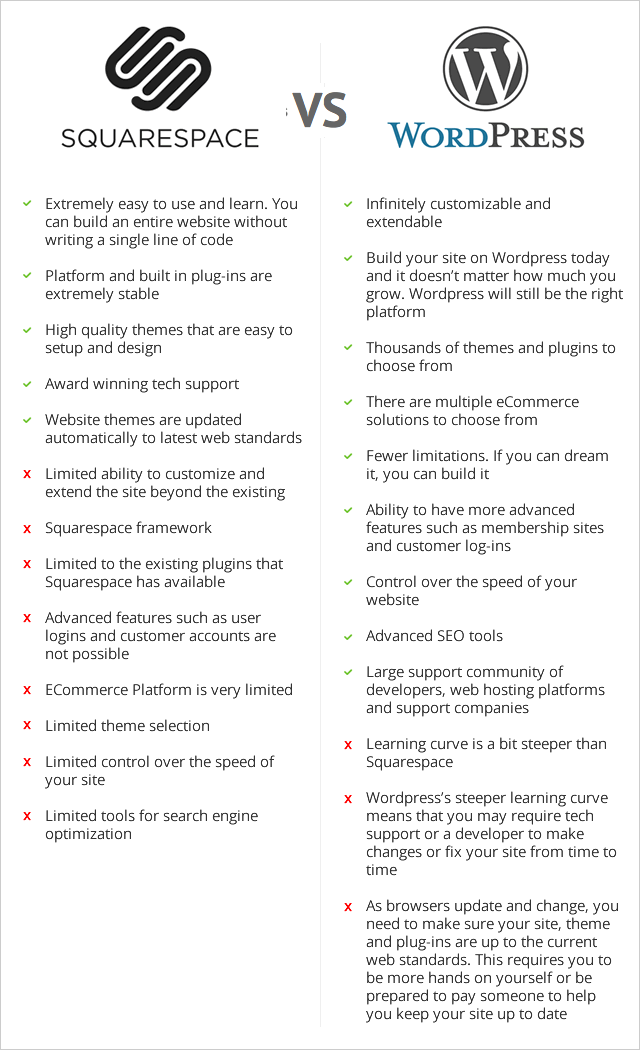 WordPress powers 25% of the Internet
That's a lot of websites!
In fact, NextGEN Gallery is helping to power 1.3 million websites.
And yet, so many photographers continue to mix website platforms, and to pay for hosting on top of additional fees and commissions.
At Photocrati / NextGEN Gallery we want to convince you that it's not necessary. We want to do this through education from us and our partners and customers.
That's why the rest of this article will contain comments from those who are as passionate about this concept as we are.
Full Control with WordPress
When explaining why to use NextGEN Pro and WordPress instead of SmugMug or SquareSpace I put it like this.
Do you want to have full control over the image you display online, with full access to everything and where you get to pick which printing company prints your photos. Or do you want someone else to control this for you?
With NextGEN Pro and WordPress you get to build a better relationship with your customer because they make contact with you about the prints they are ordering. Then you get to pick the best company to print them so you can build a better relationship with the printing company also.
And with WordPress you get the easiest to use and strongest SEO solution on the market with by far the best gallery software on any platform. I cannot recommend this enough.
Jake McCluskey, Shutter Click Adventures
On Your Terms
As a former long time SmugMug customer, who was quite happy with SmugMug for a long time, moving NextGEN Pro for my online galleries really was a "no-brainer."
For years I was a happy SmugMug customer but there were always a couple limitations, that while not deal breakers for me, were things that I wished could have been better. The first was the real lack of support for self fulfillment for print orders and the other was that there was no graceful way to integrate my galleries under the same domain as my blog / primary website, I had to use two different domains and at best my site always seemed as though it was sort of "hacked" together.
NextGEN Pro solved both of these issues for me. The e-commerce functionality allows me to have 100% control over self fulfillment of my print orders, and while I might still use the same professional labs that I had integrated with SmugMug, I am not limited to those labs, nor am I limited to the products and print options that were integrated with my SmugMug account.
More importantly though, all of my galleries are now hosted on the same site, using the same domain as the rest of my online presence. It gives my site a cohesive look that simply wasn't possible with my SmugMug account. When visitors click on an image from a blog post to see a larger version, they stay on my site instead of being directed to a different site that hosts the images.